Critique Drawing Two
Critique Drawing Two involves three parts:
Artists Research (pdf embedded below)
Concept Development (in sketchbook and photographed/shared below)
Material Practice (on 24 x 18 inch OR 22 x 30 inch drawing paper and photographed below)
Critique Drawing #2 first day: tape the 22 x 30 inch paper to the easel in the middle of the studio to remind myself to do the work…
I bought some Stonehenge warm white because I thought I would be likely to try more work using charcoal, and I don't like the random marks that paper texture adds to the surface of rubbed charcoal.
Next I'll review the artist research and start to develop some ideas for the drawing in my sketchbook. I've taken a second piece of the Stonehenge paper and cut it into four pieces that I can use to "experiment" with the charcoal and marks, to see how they work on the paper before putting them onto the actual critique drawing.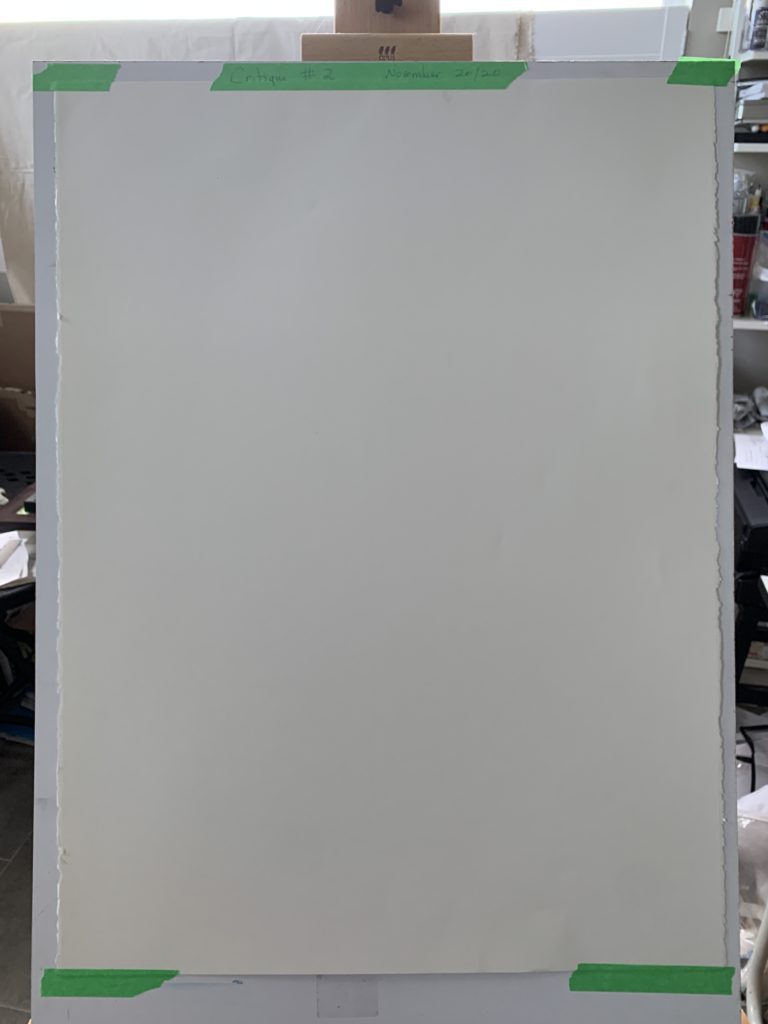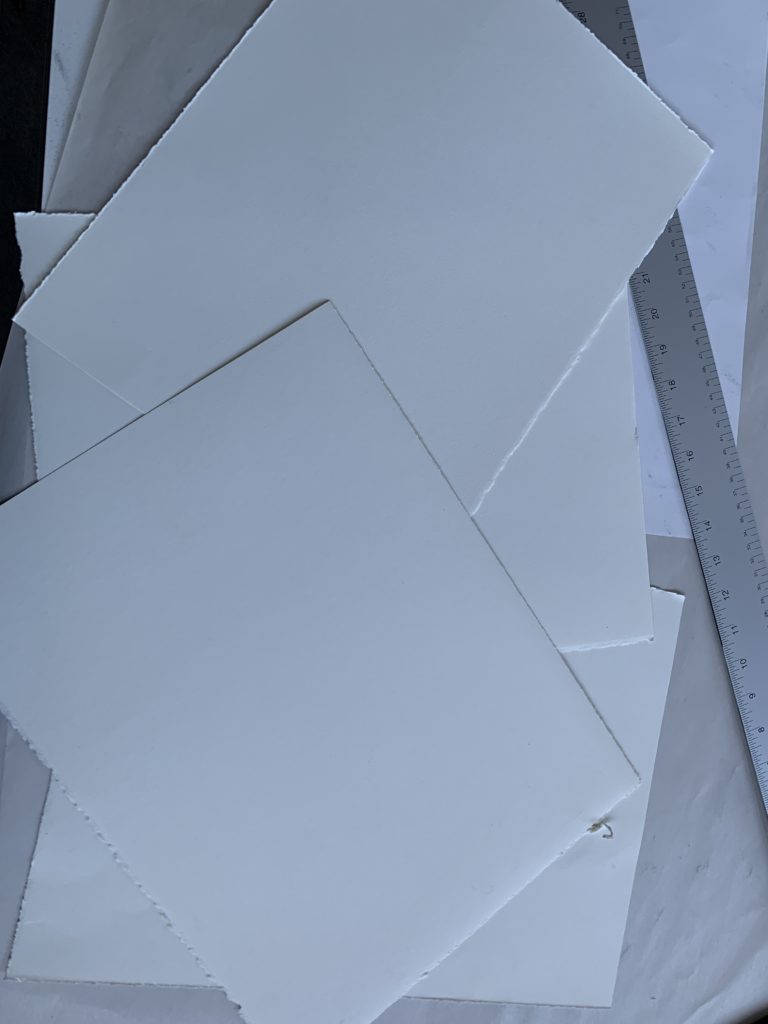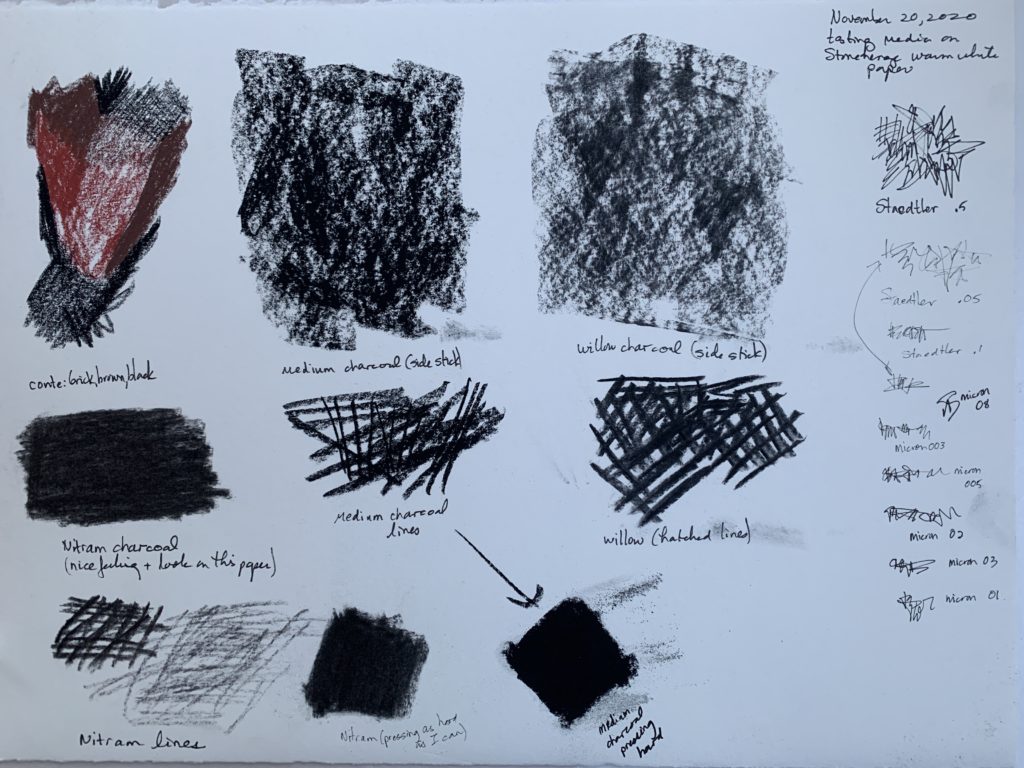 Critique #2 – thumbnail explorations of ideas
I'm inspired by nature and by people. The thumbnails below are each based on photographs I took while hiking/walking.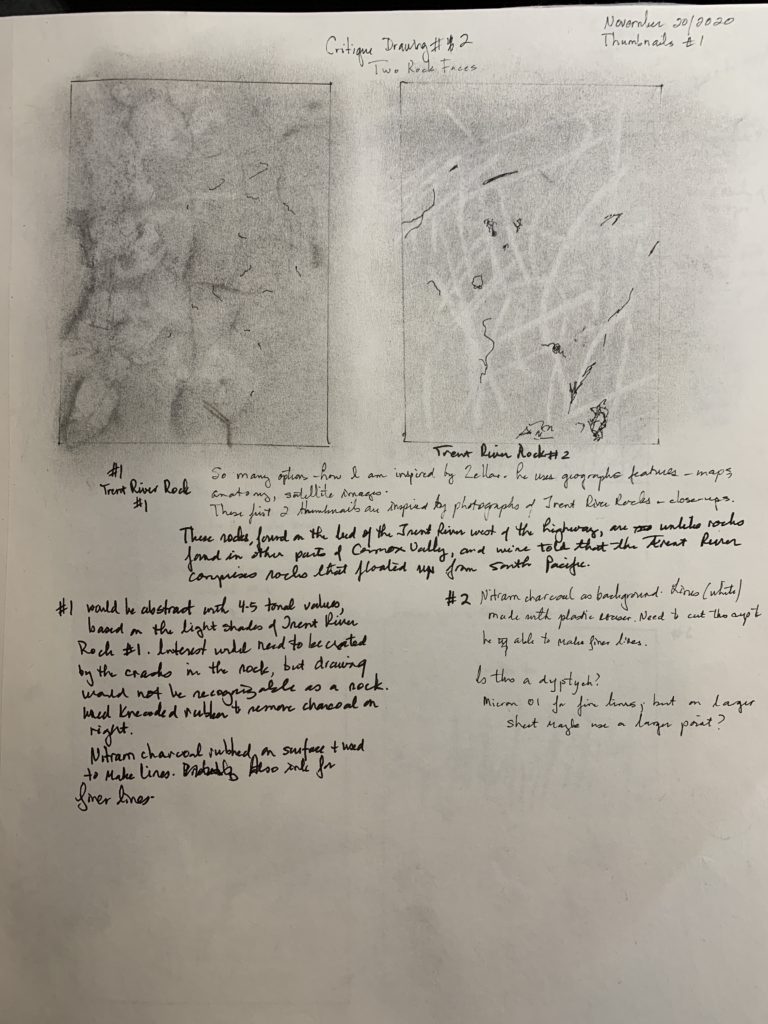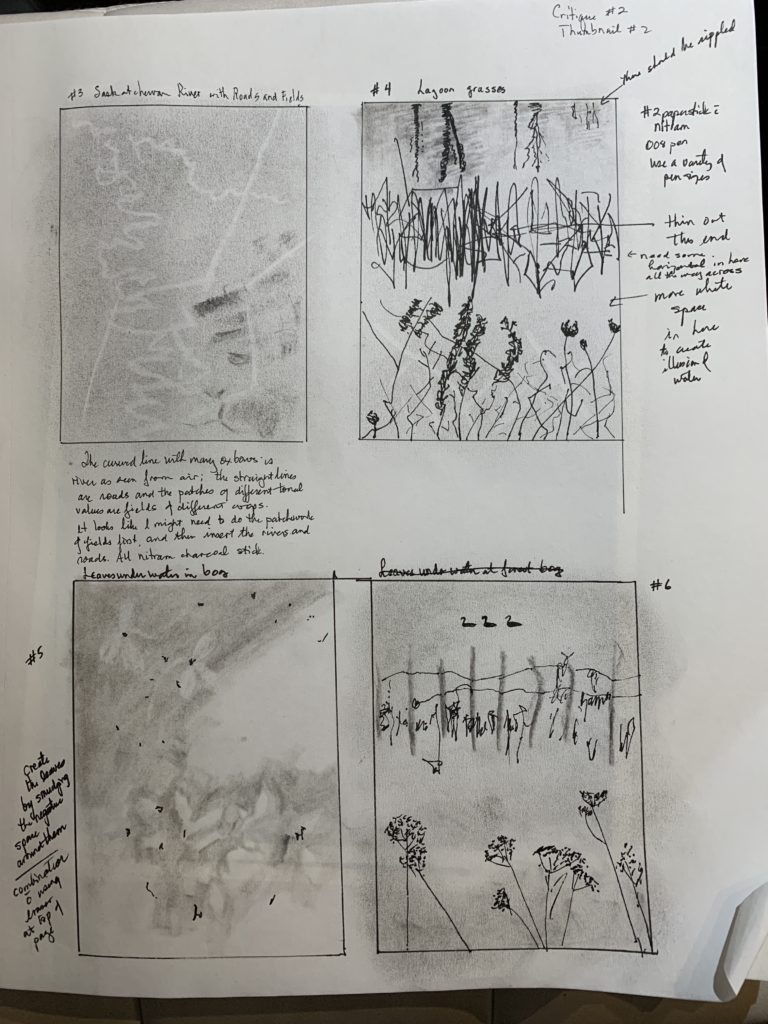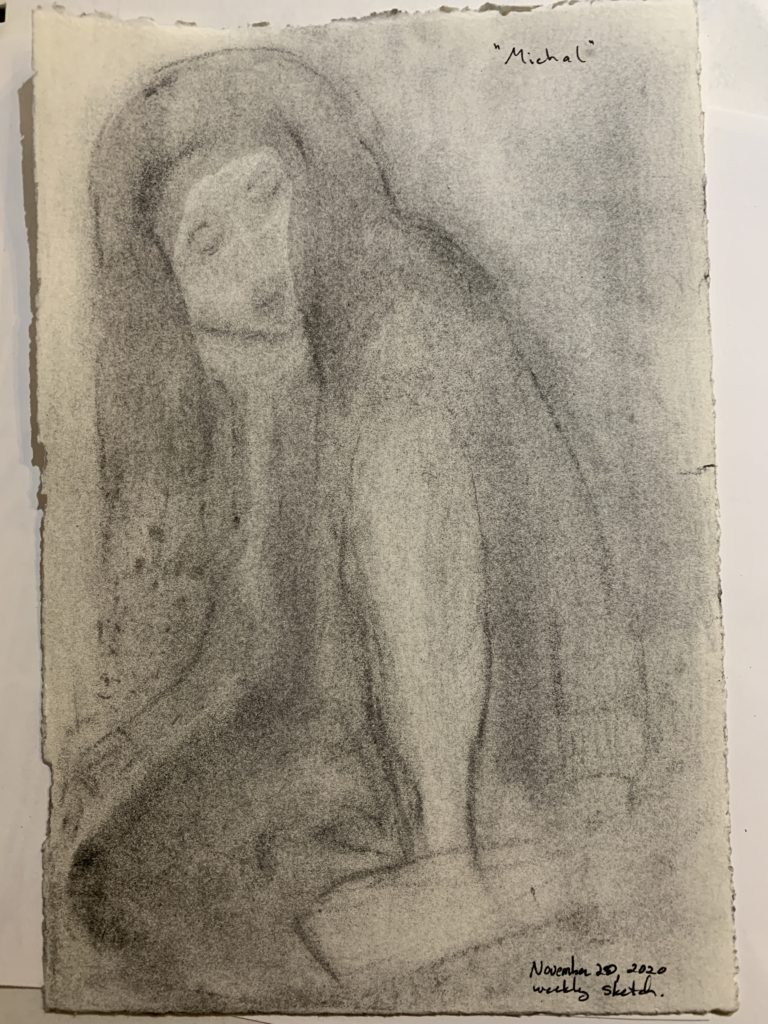 Critique drawing process
I've decided to use these two gesture drawings as a basis upon which to build my critique drawing number 2. I'm curious to challenge myself with drawing multiple figures within a composition, and use tonal values to create depth/distance.