Paper Bag
October 15, 2020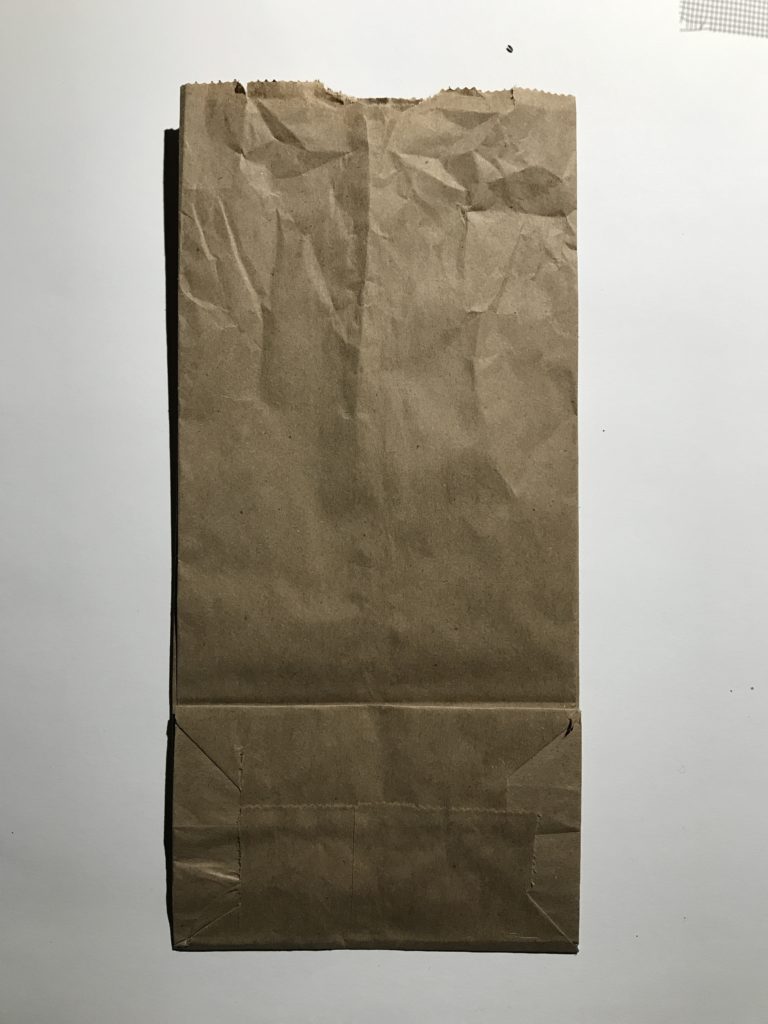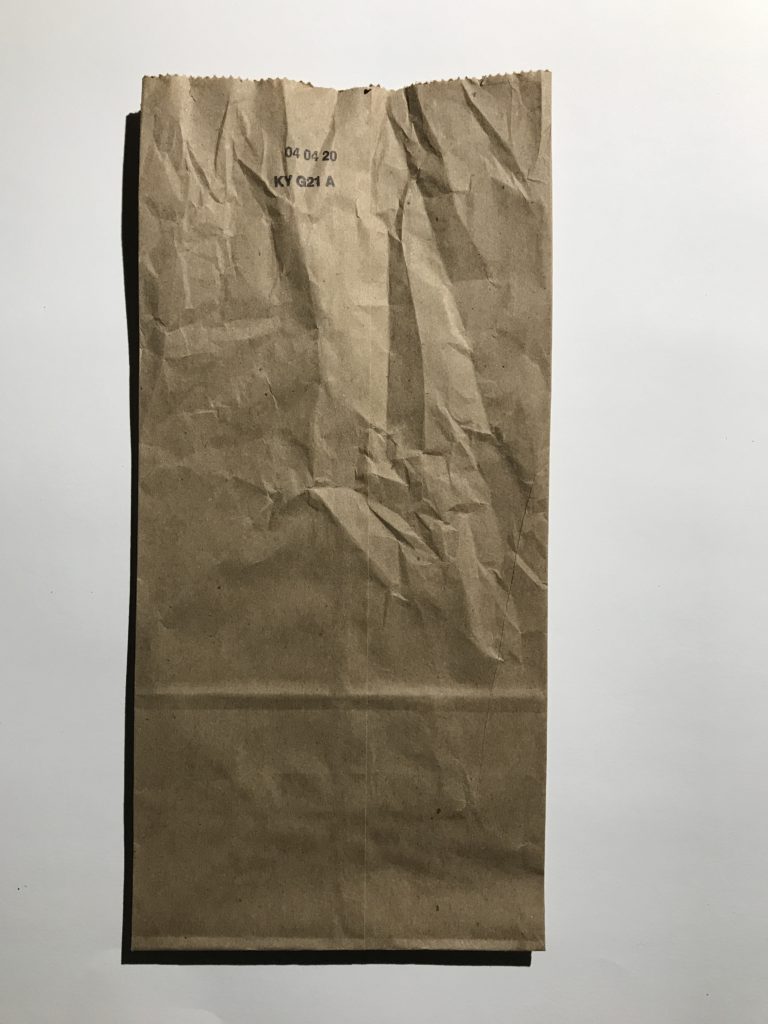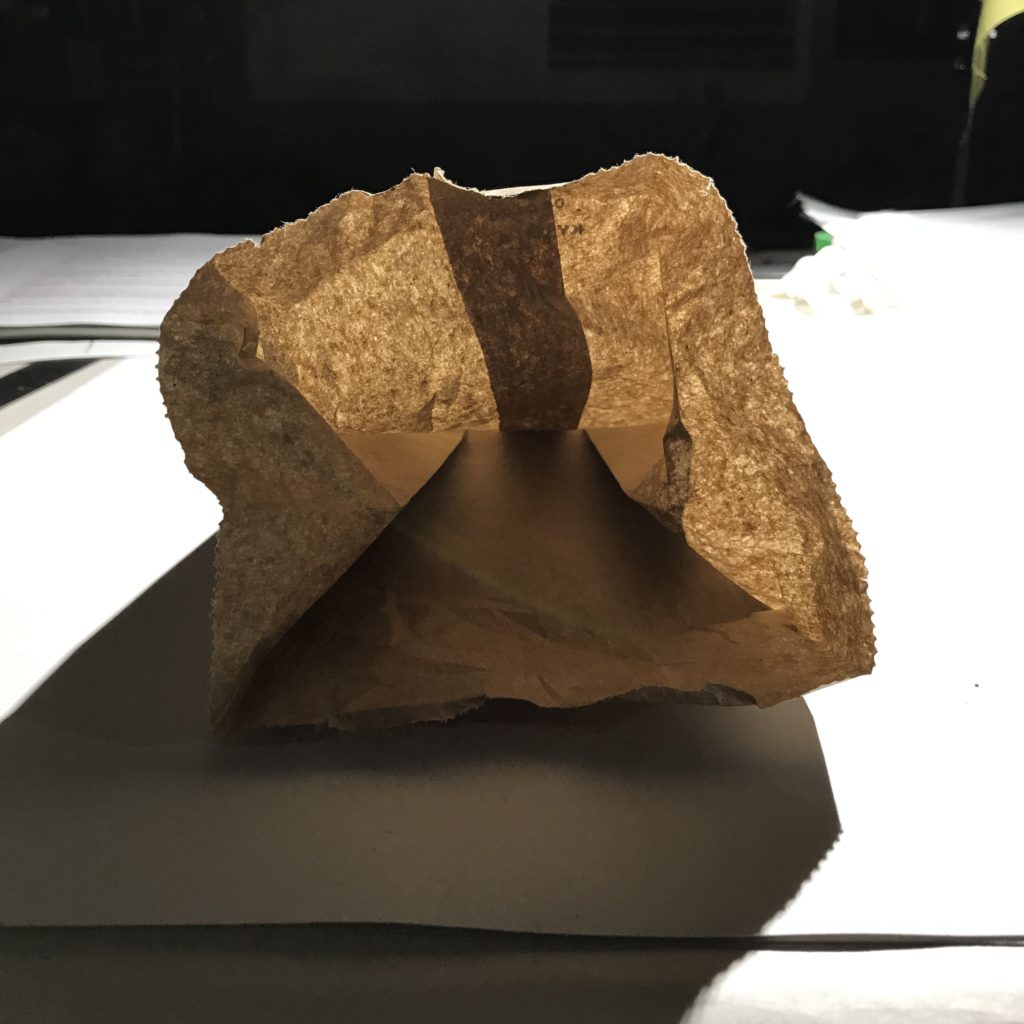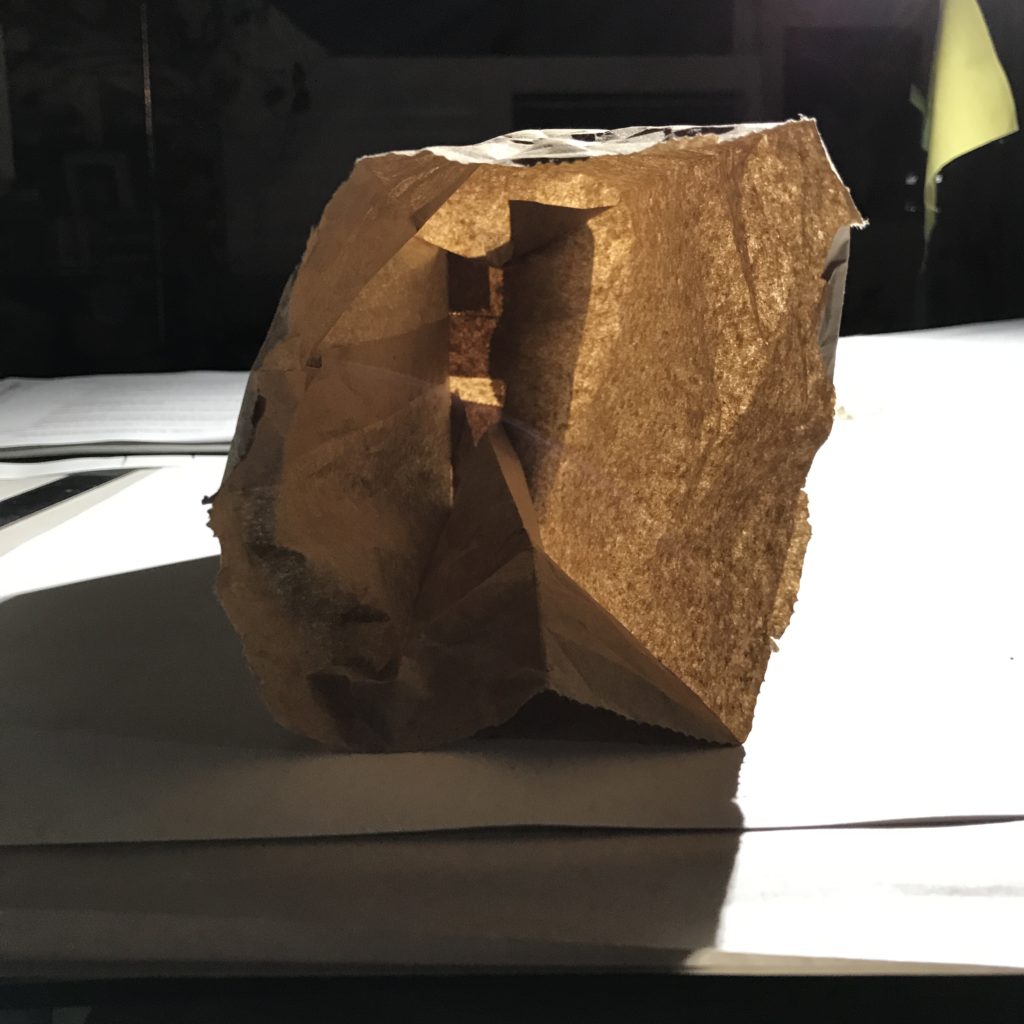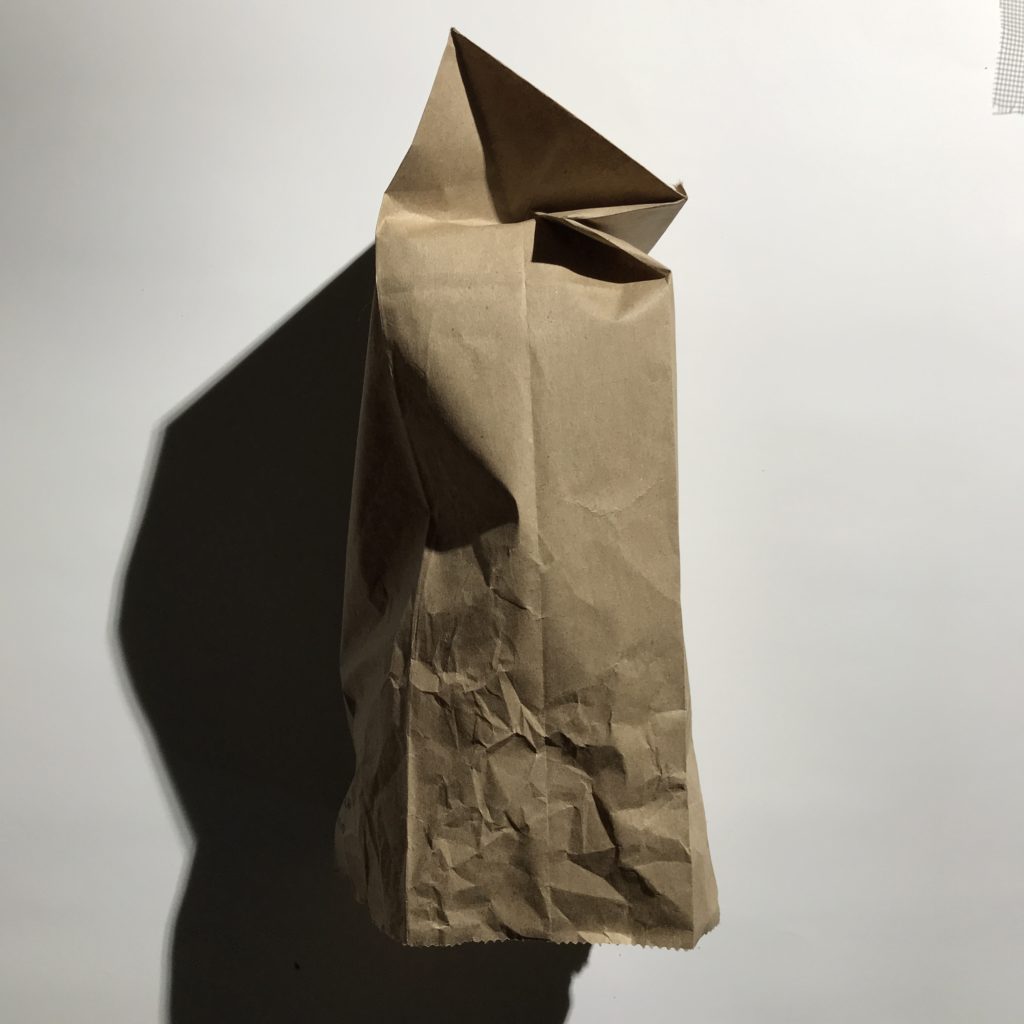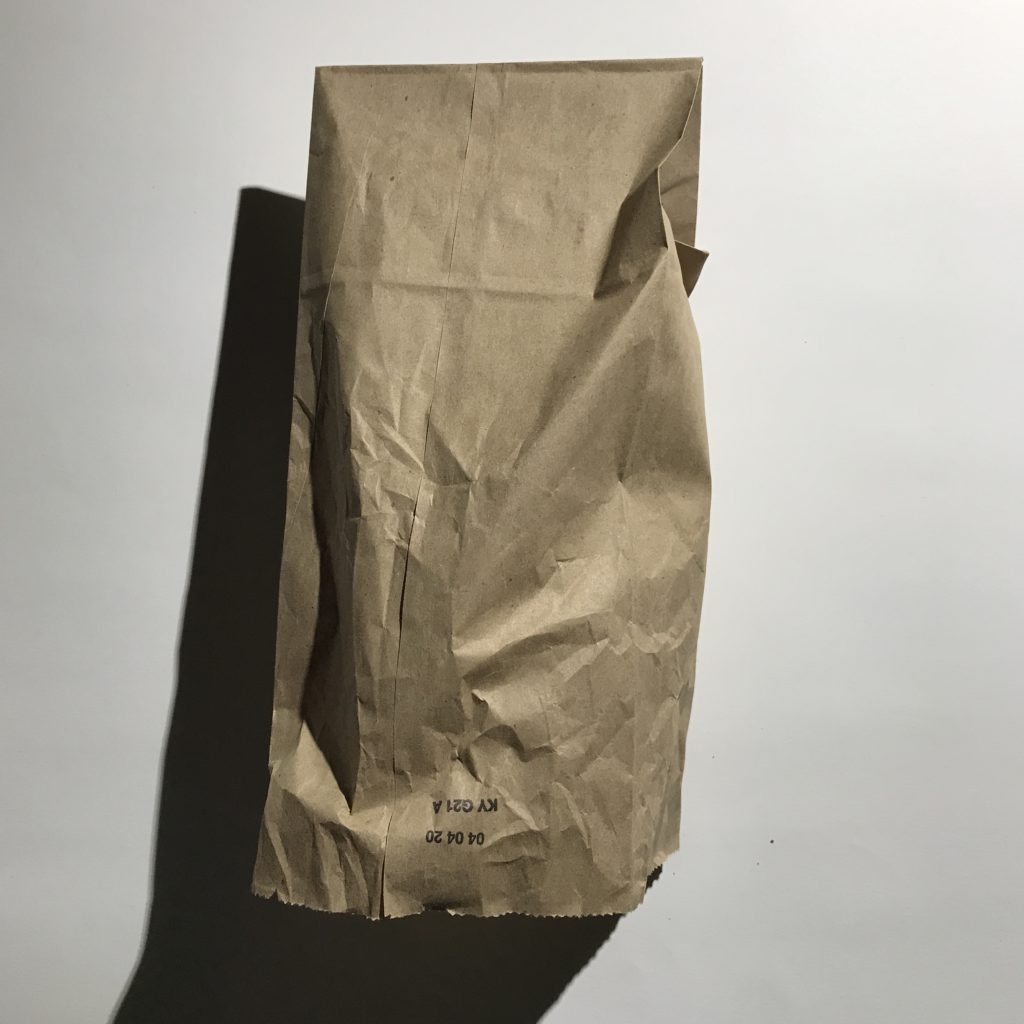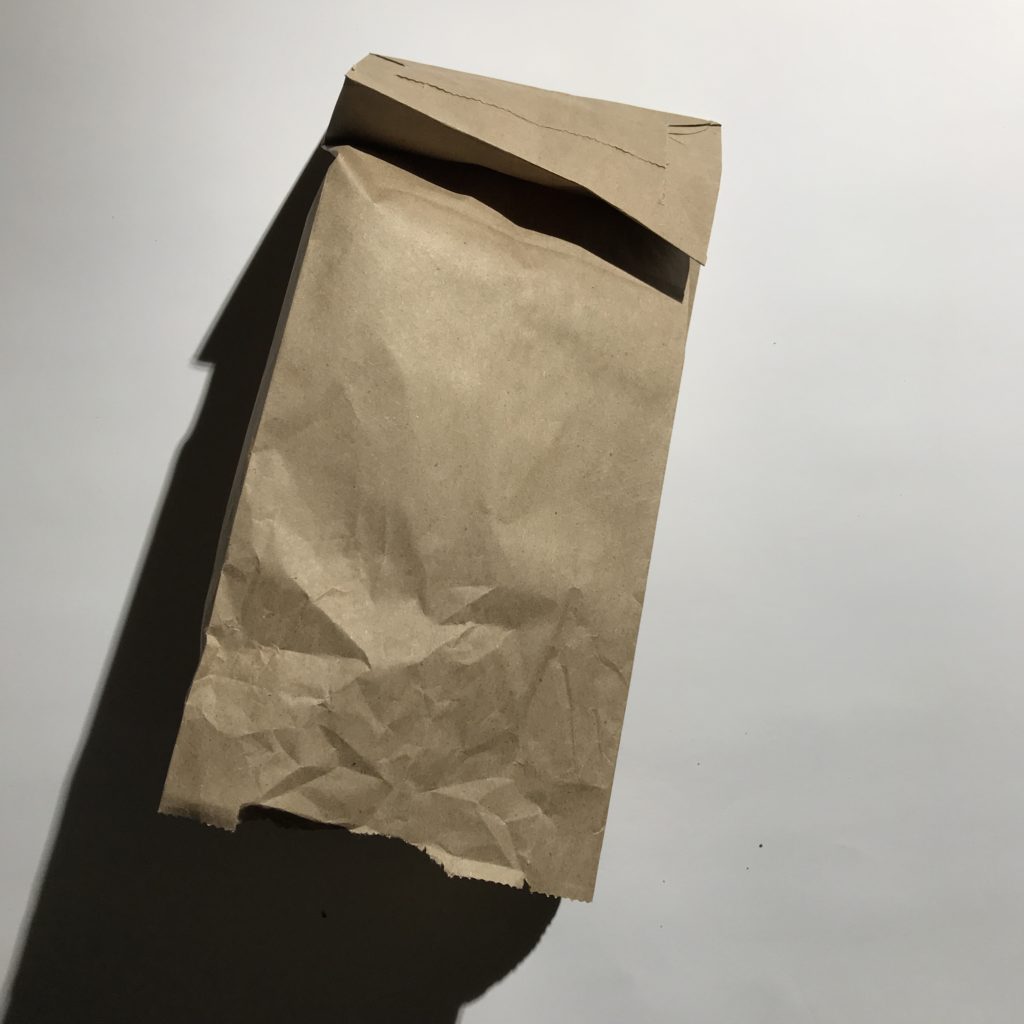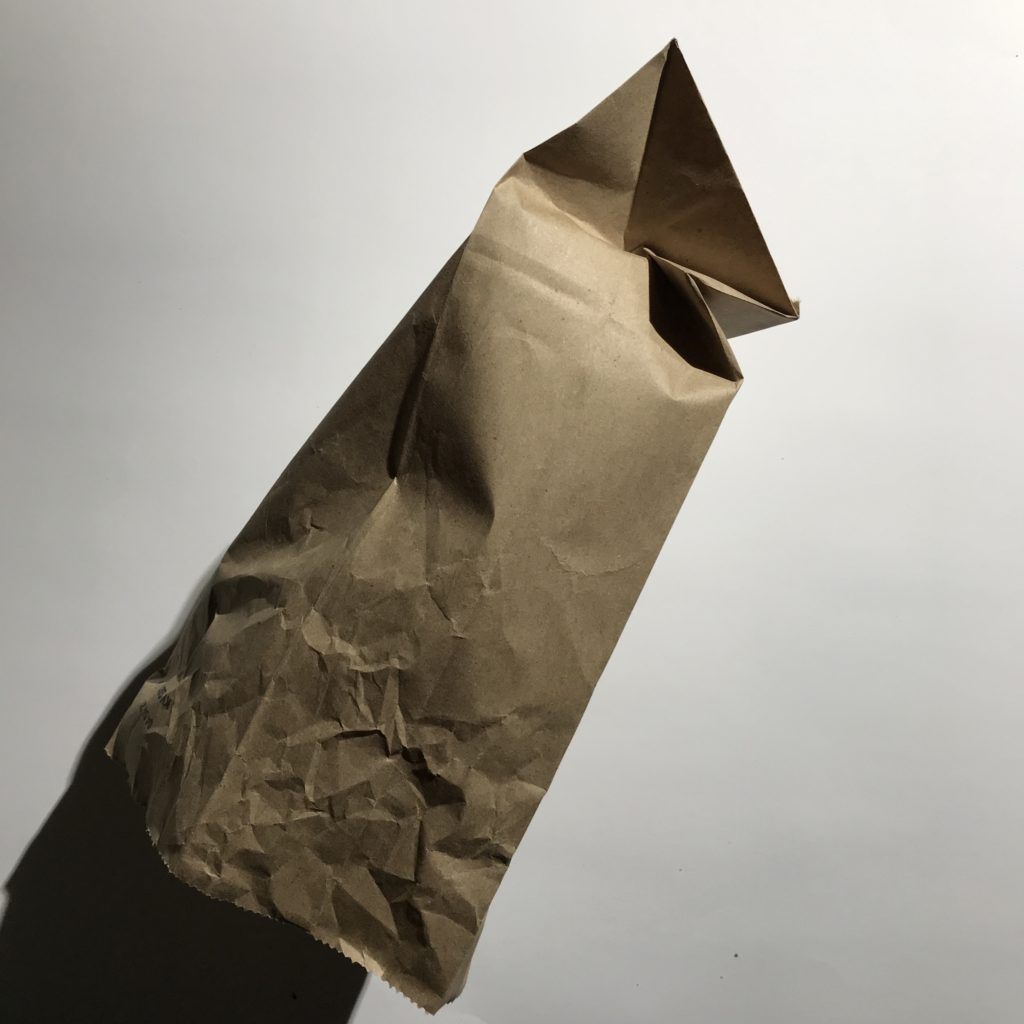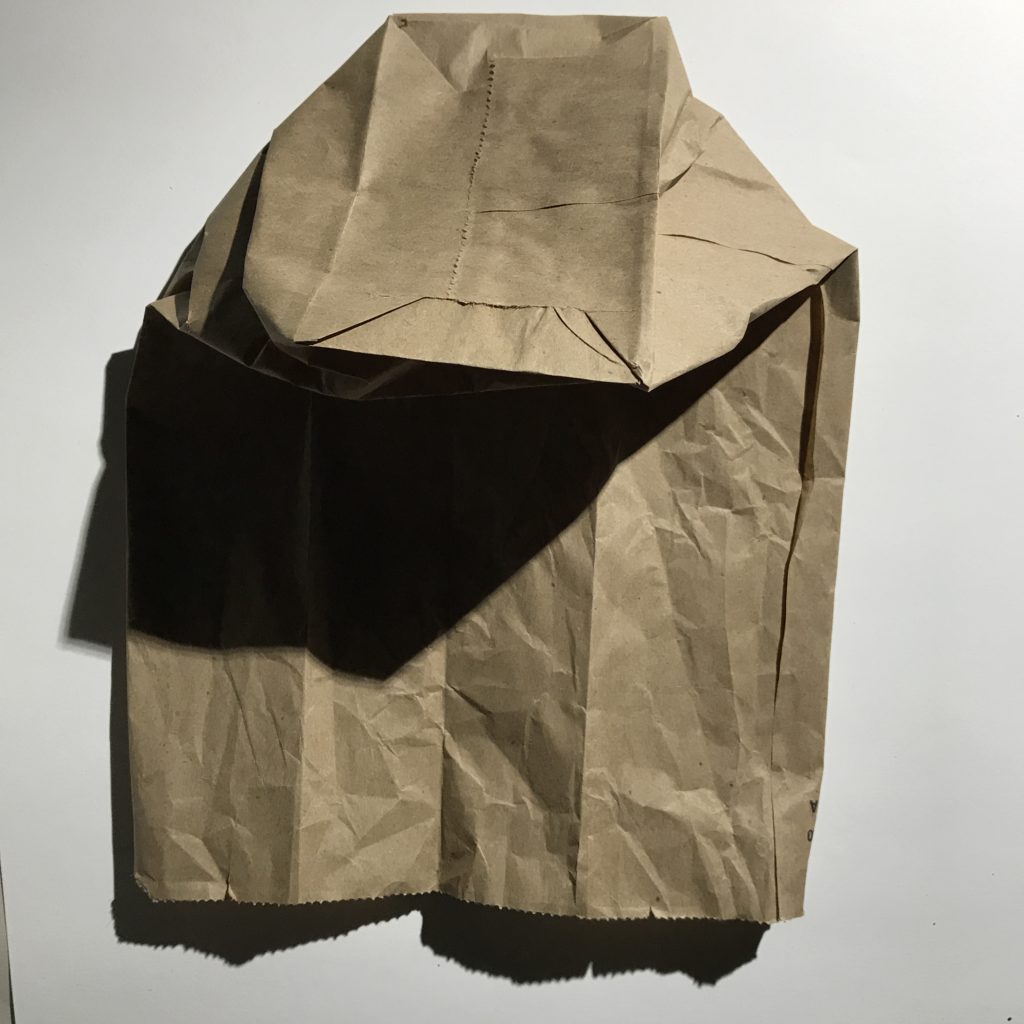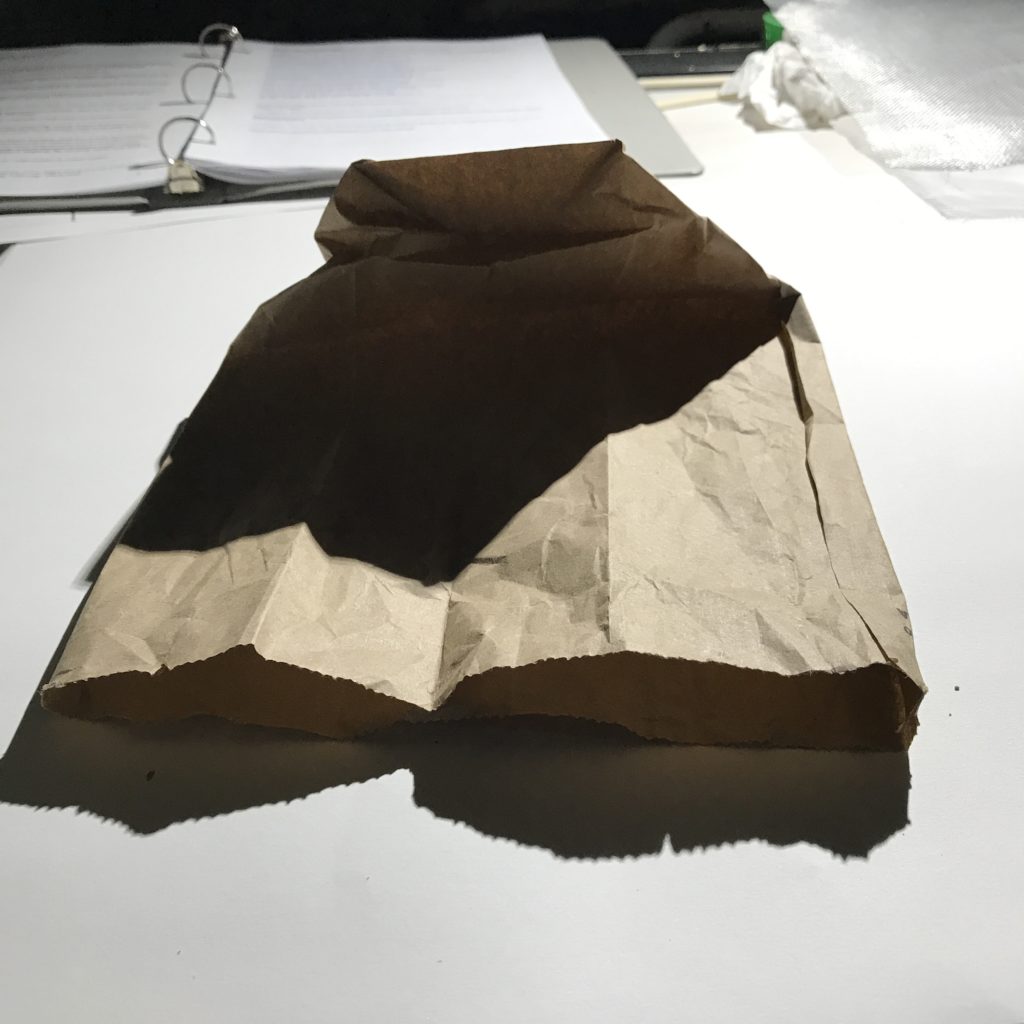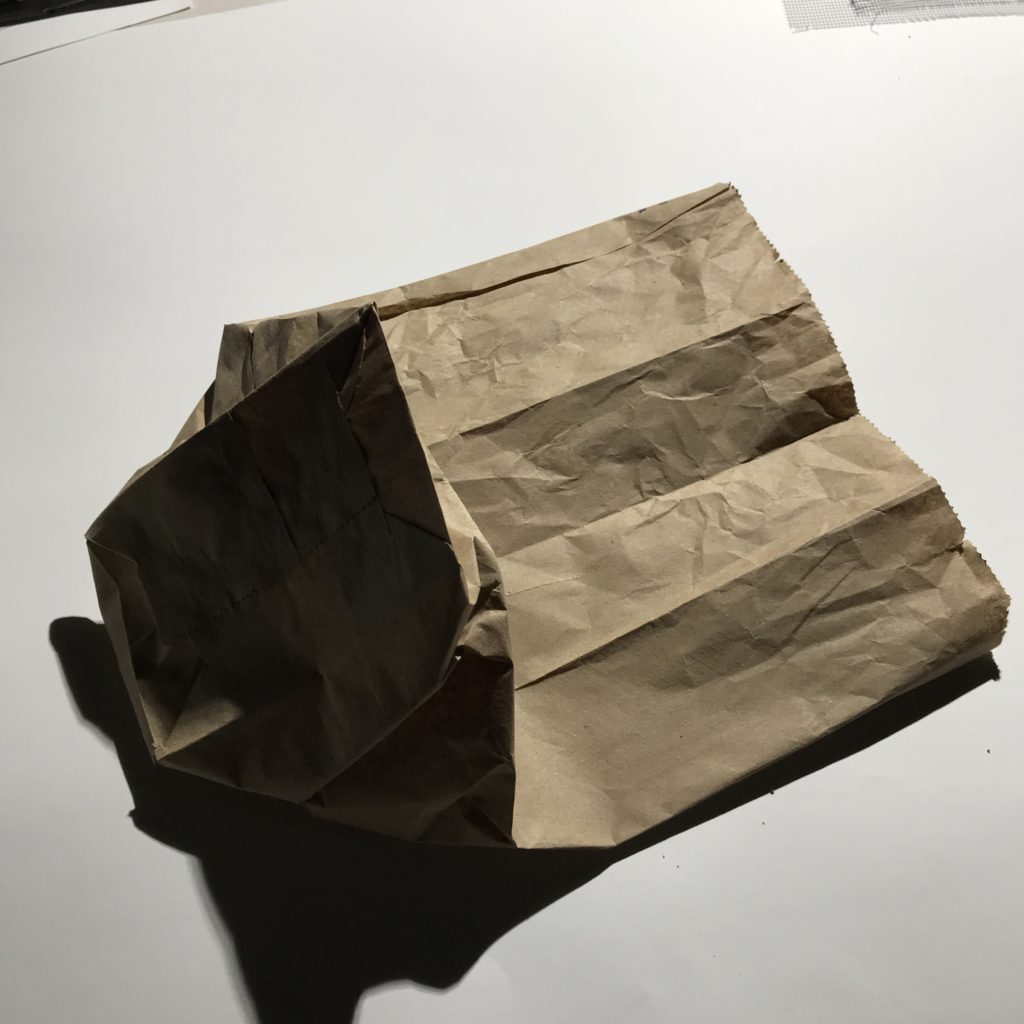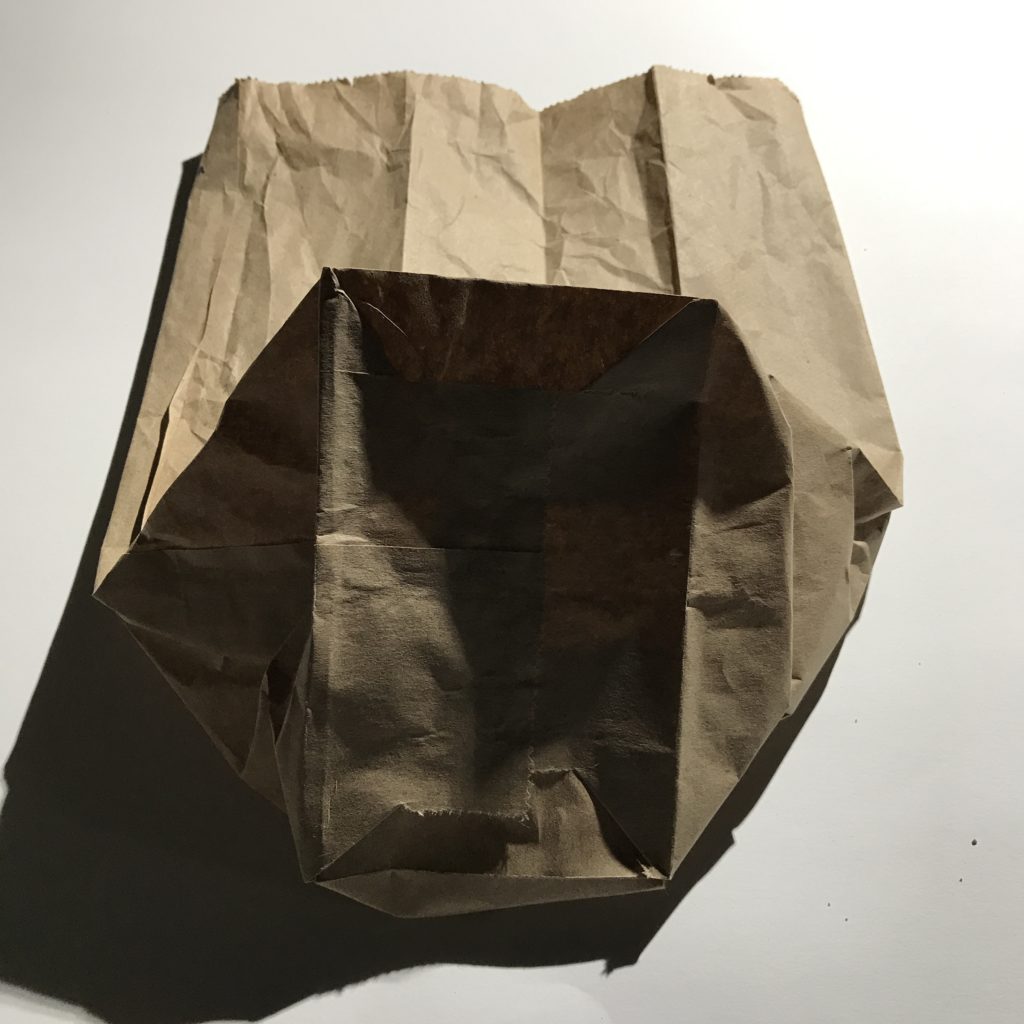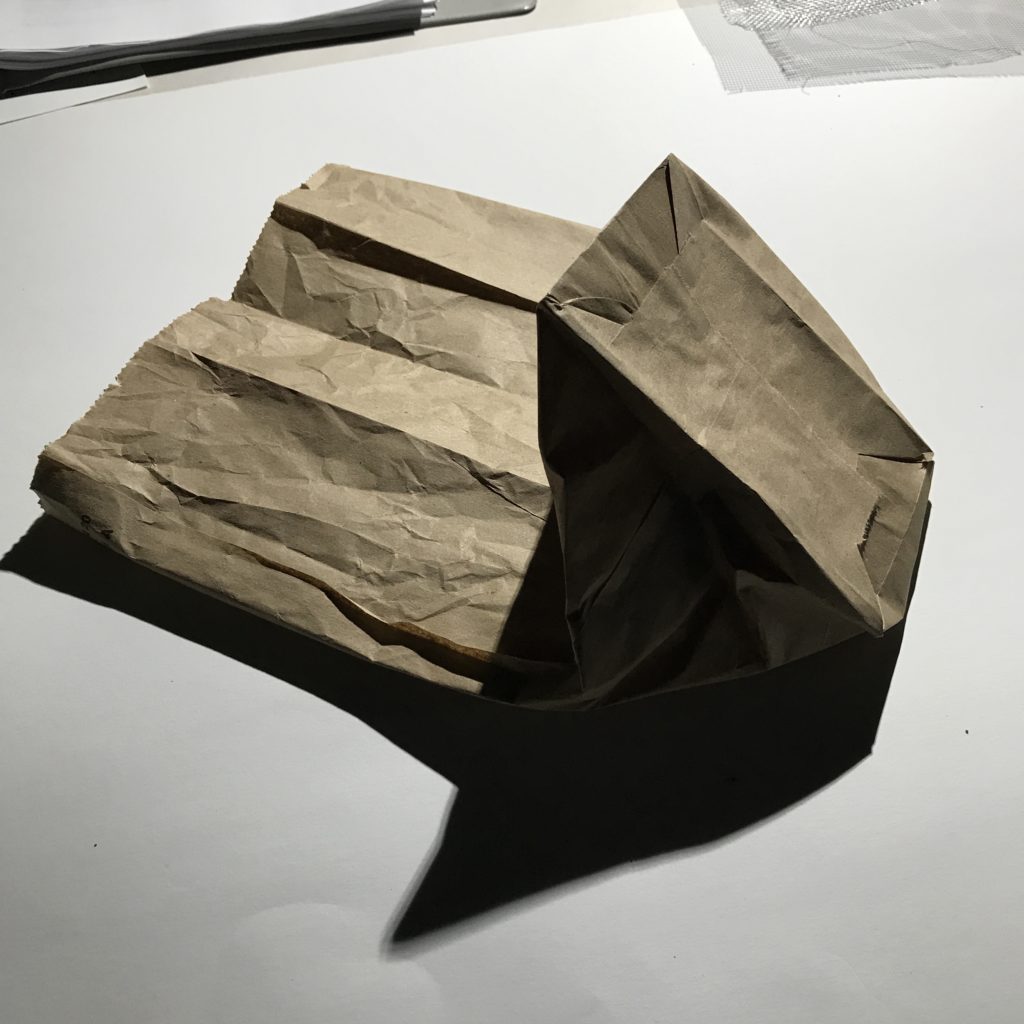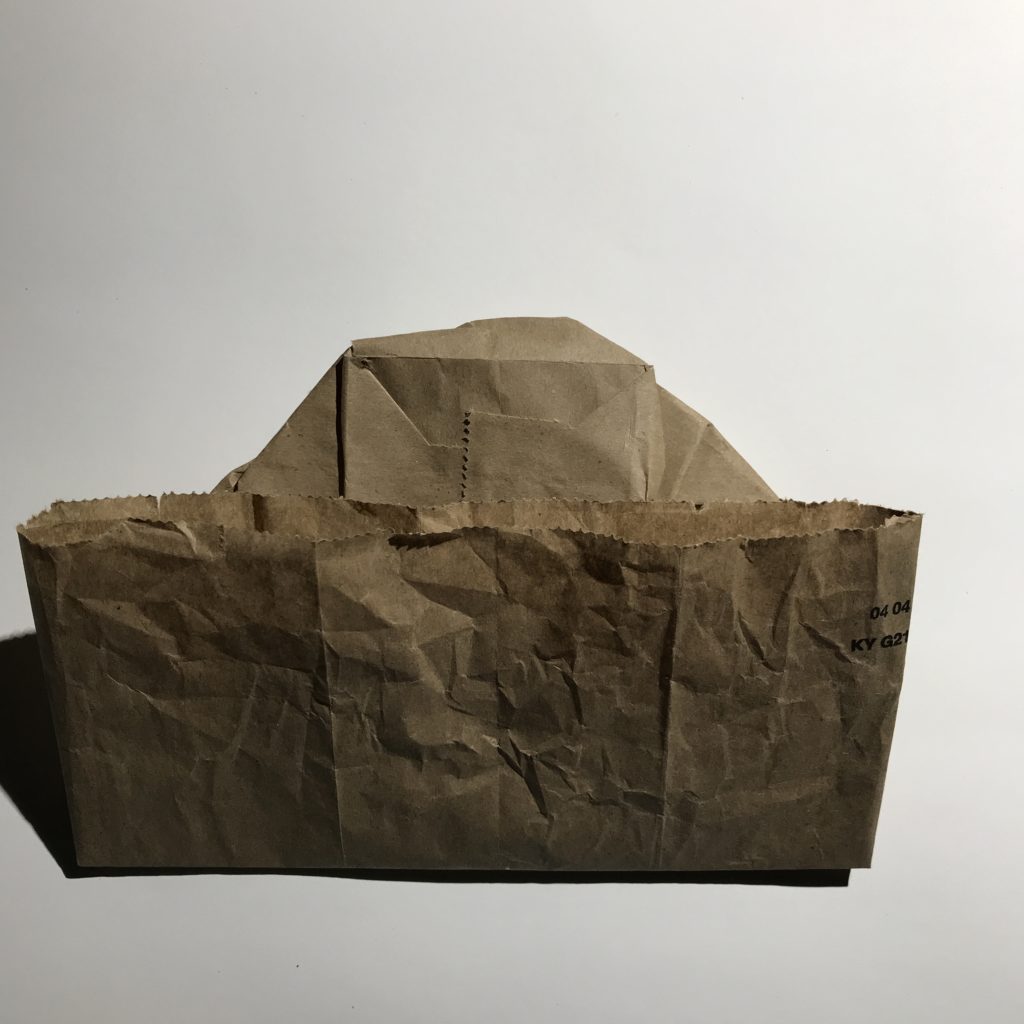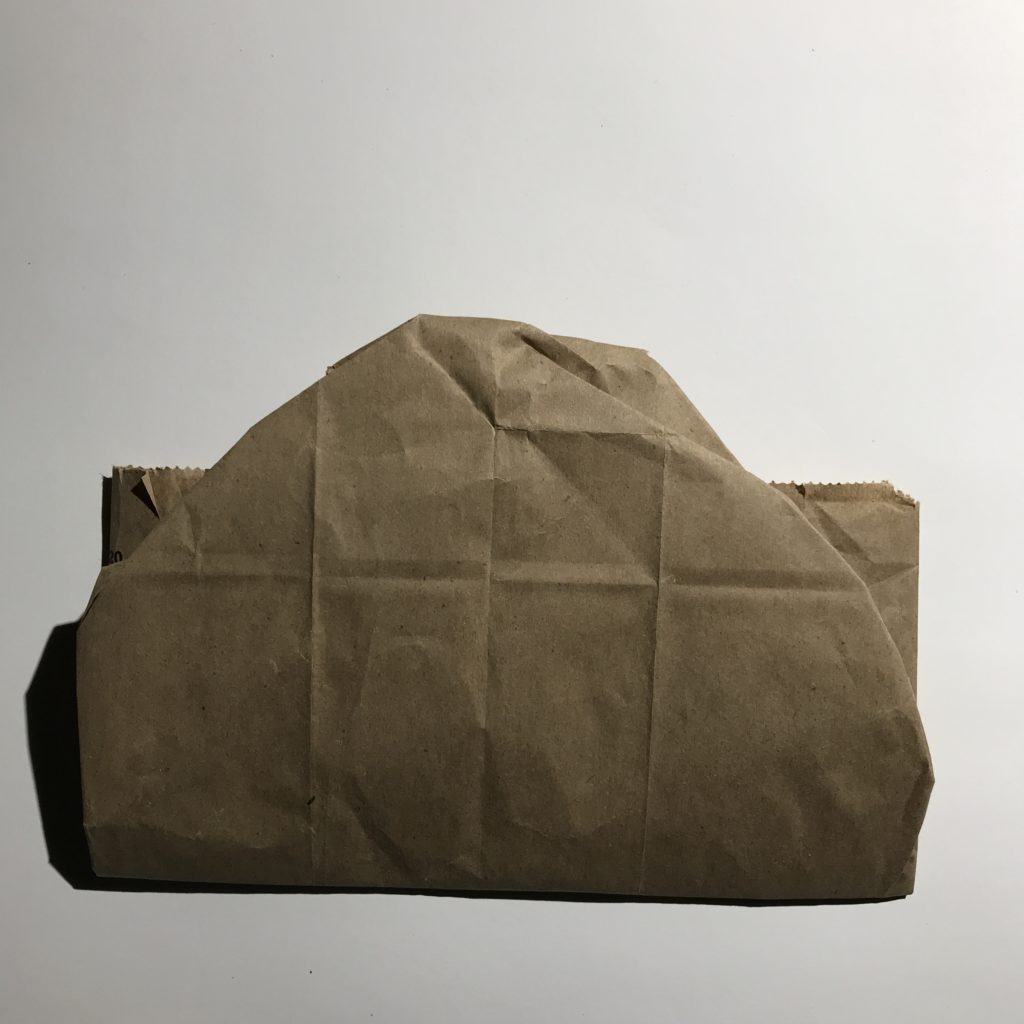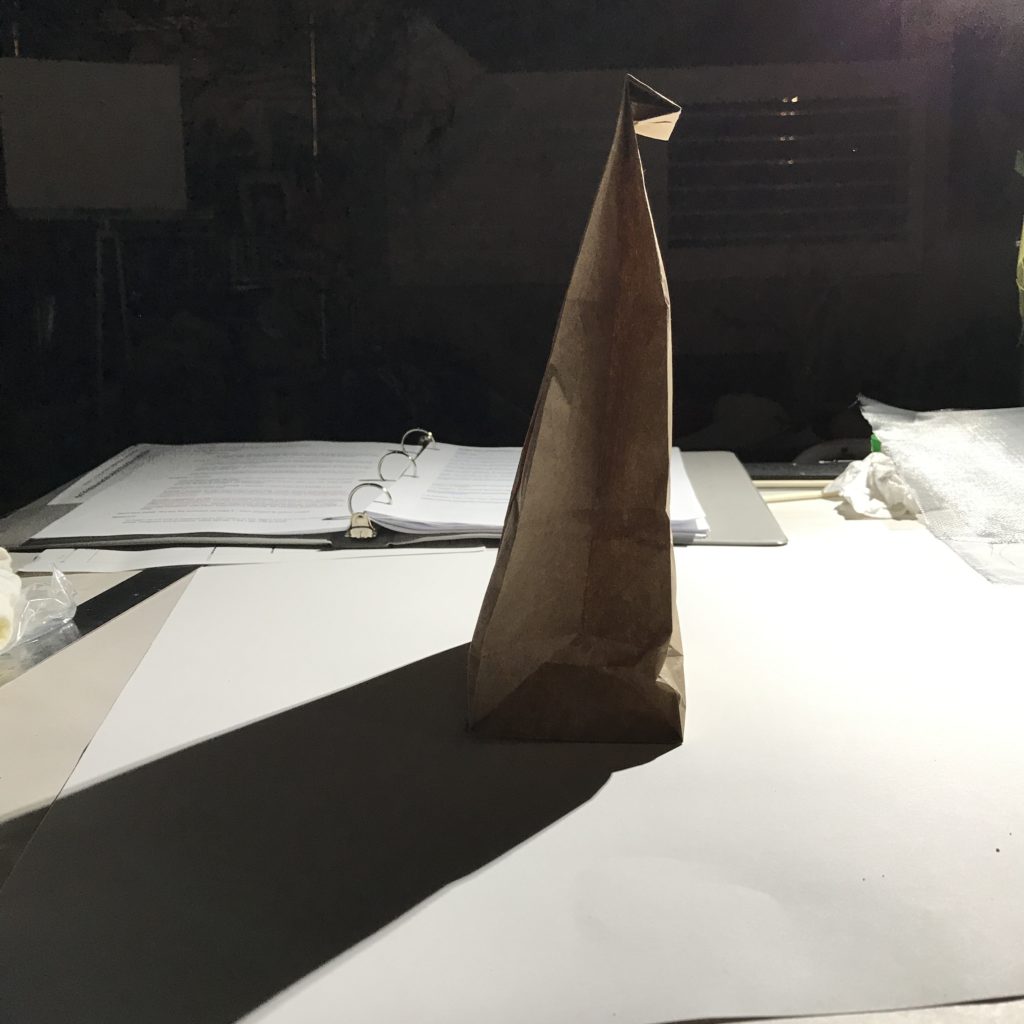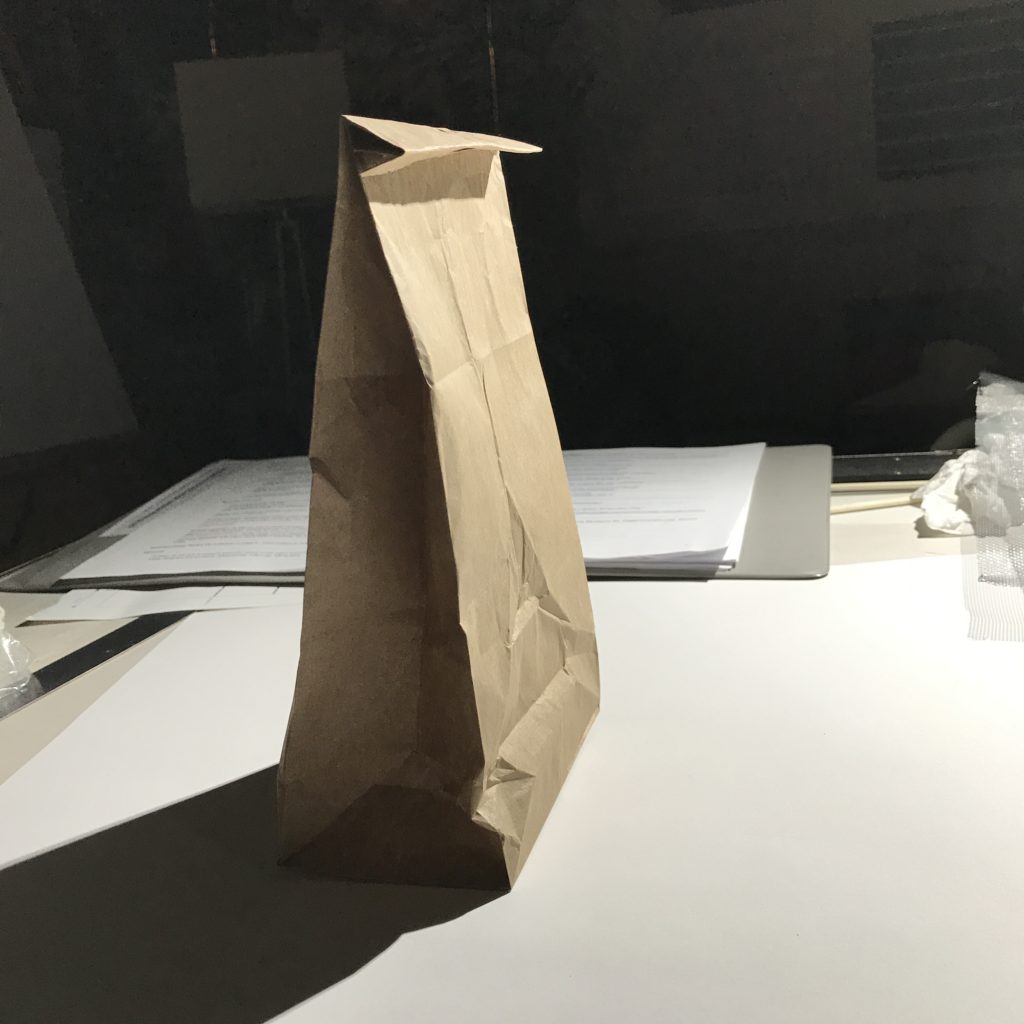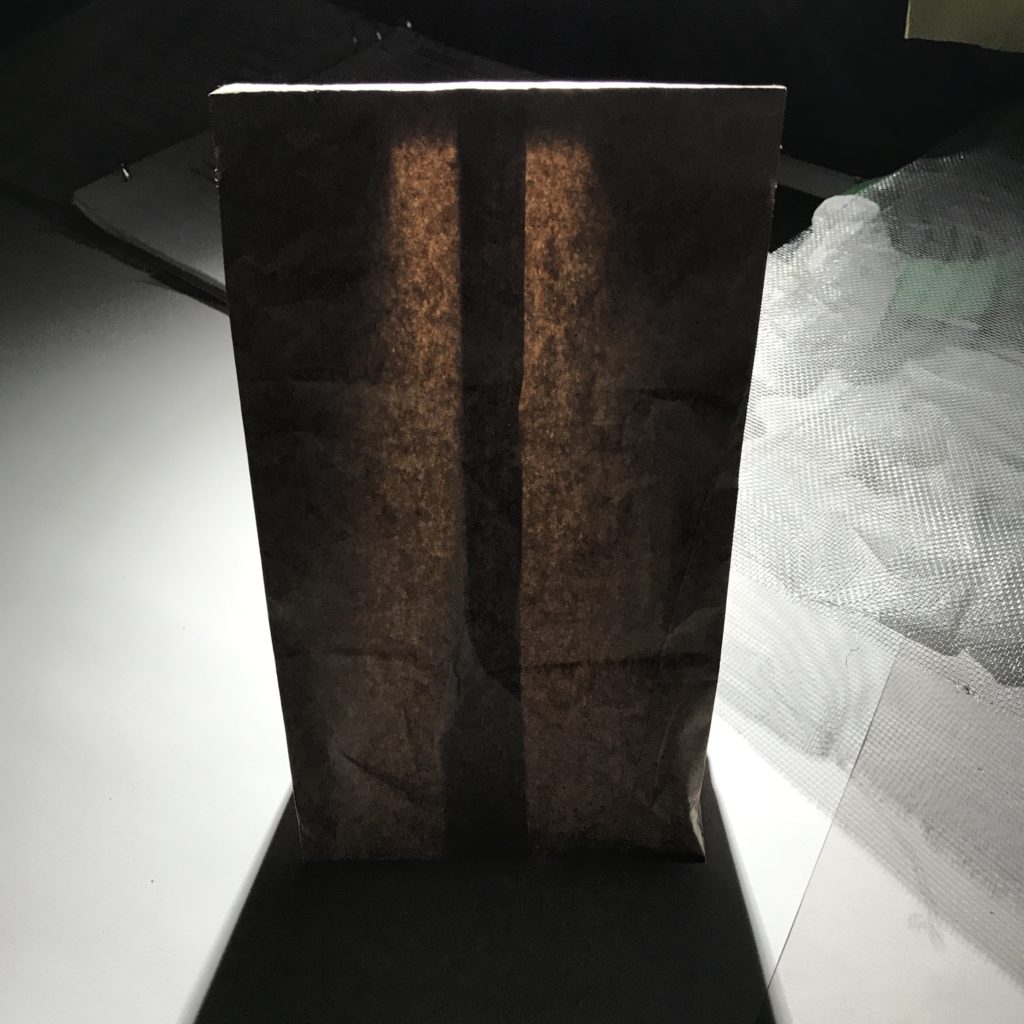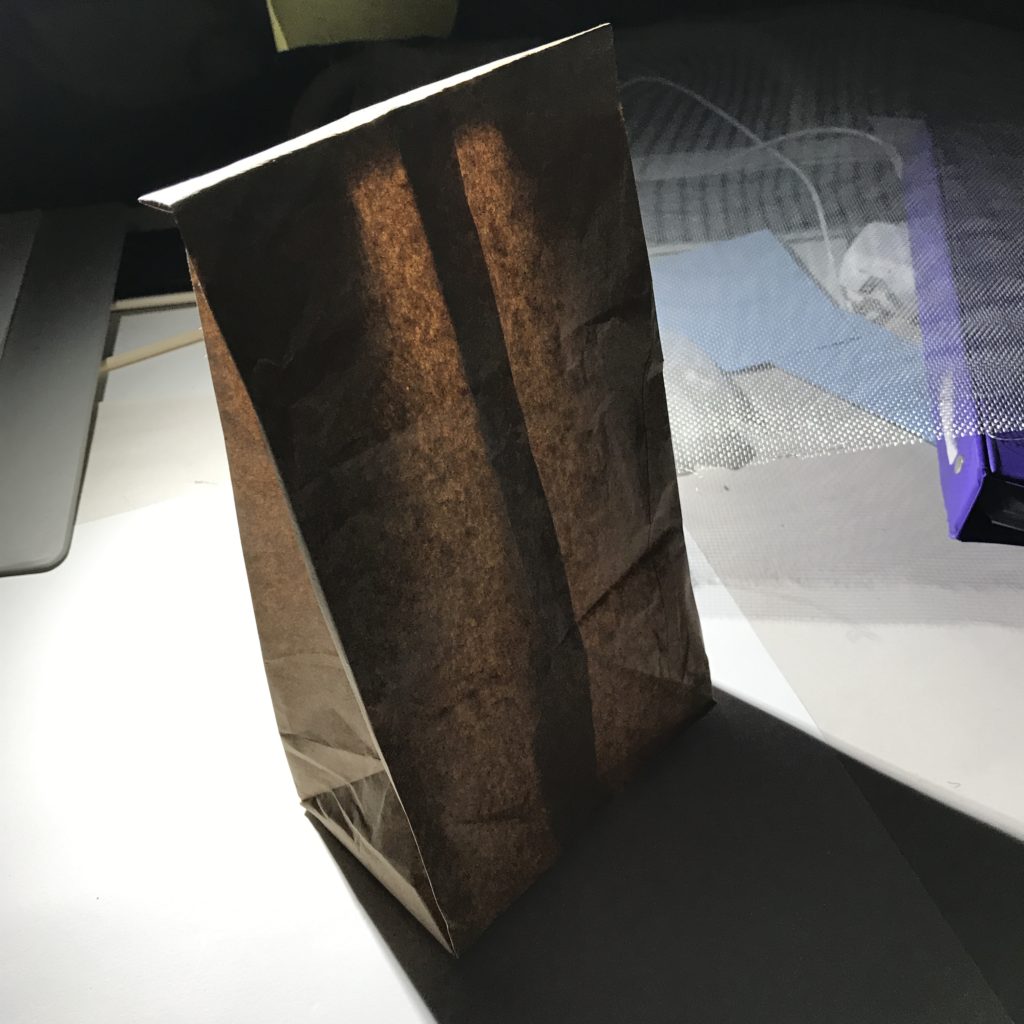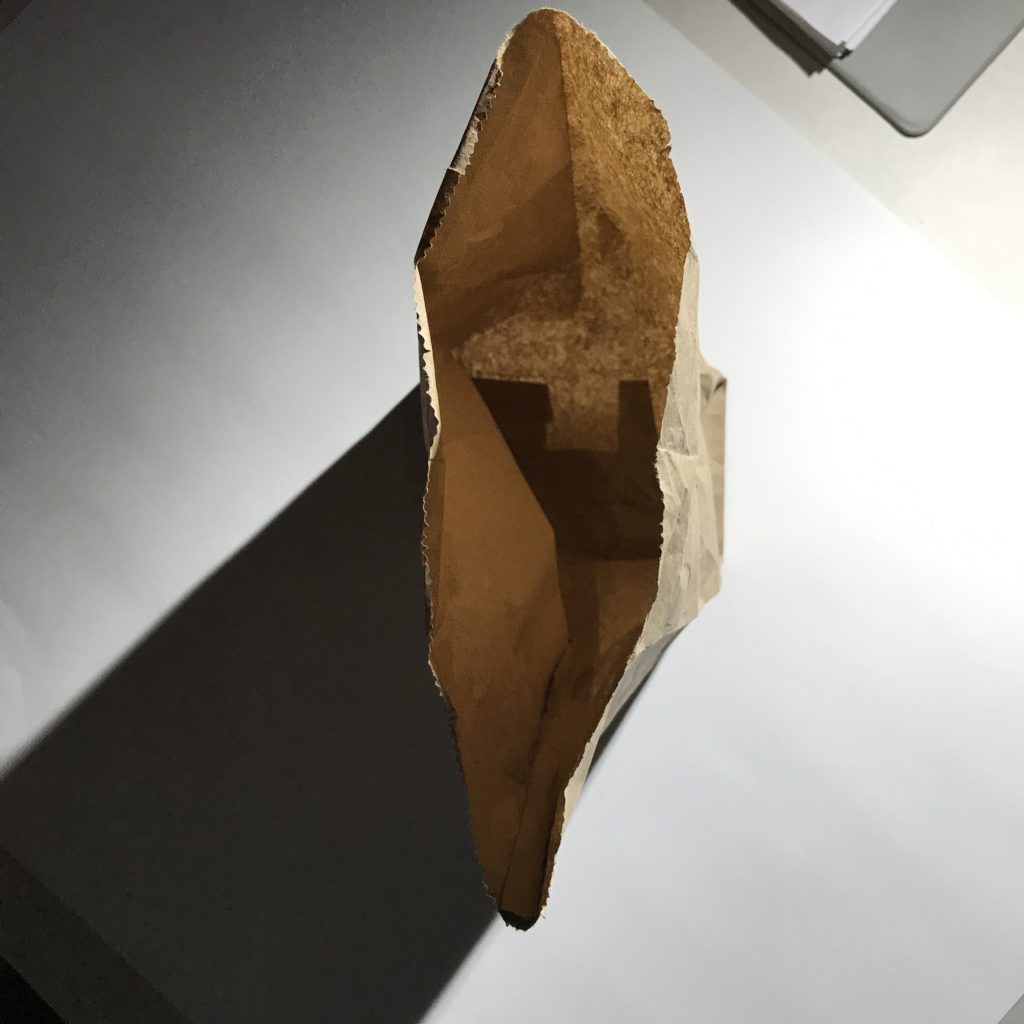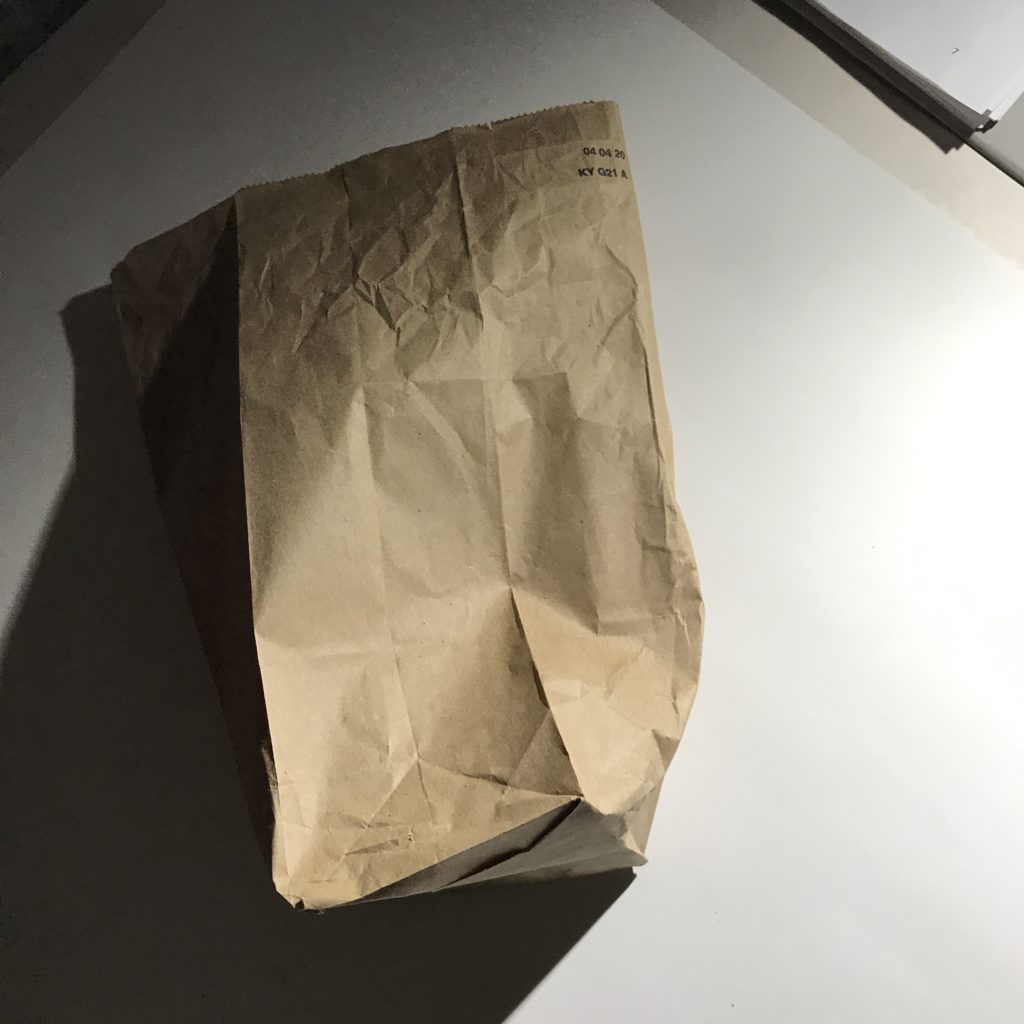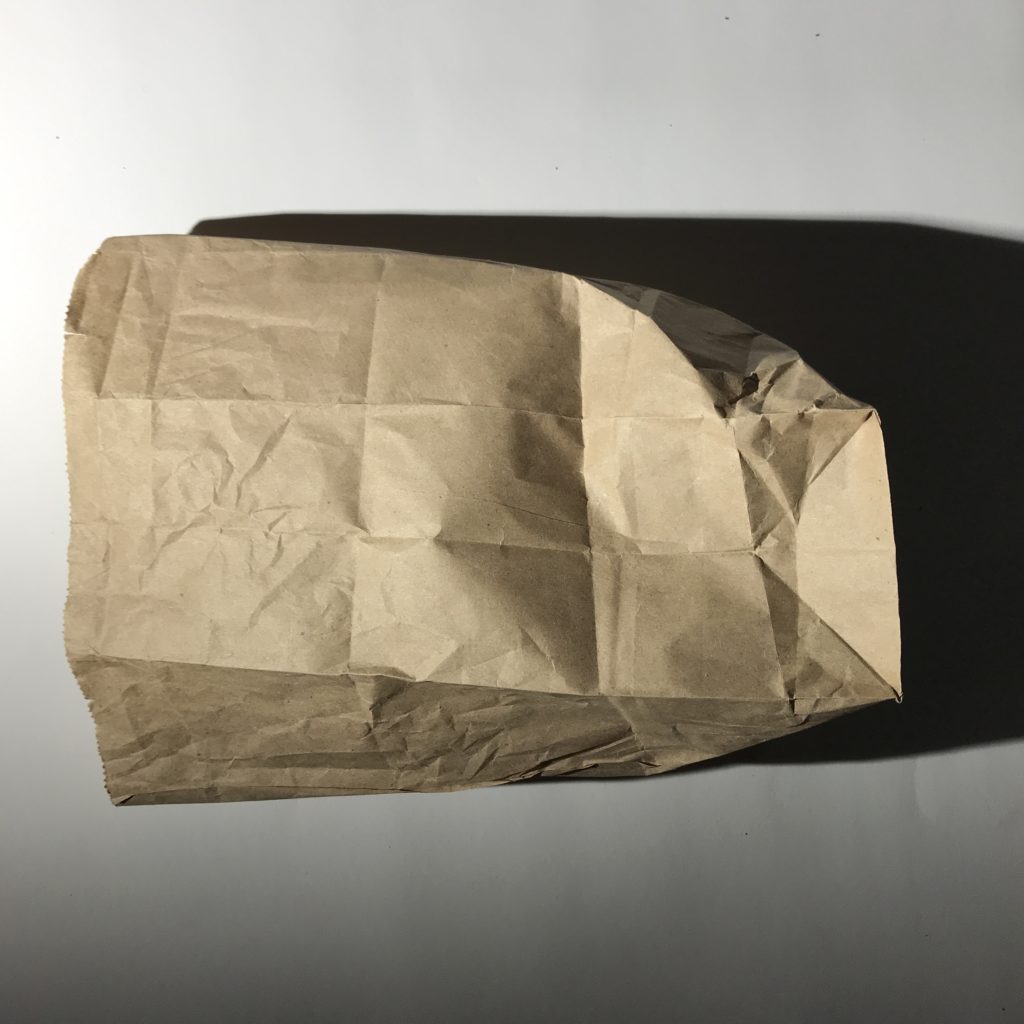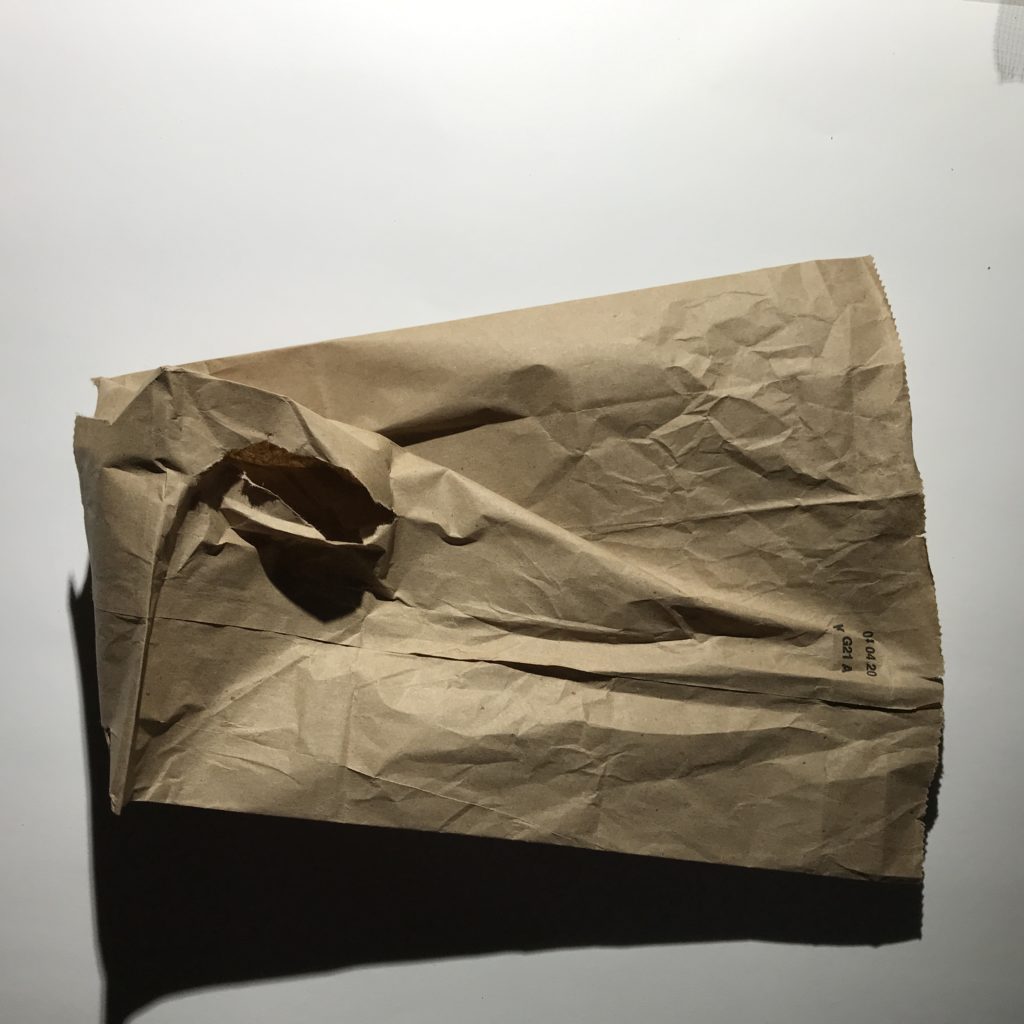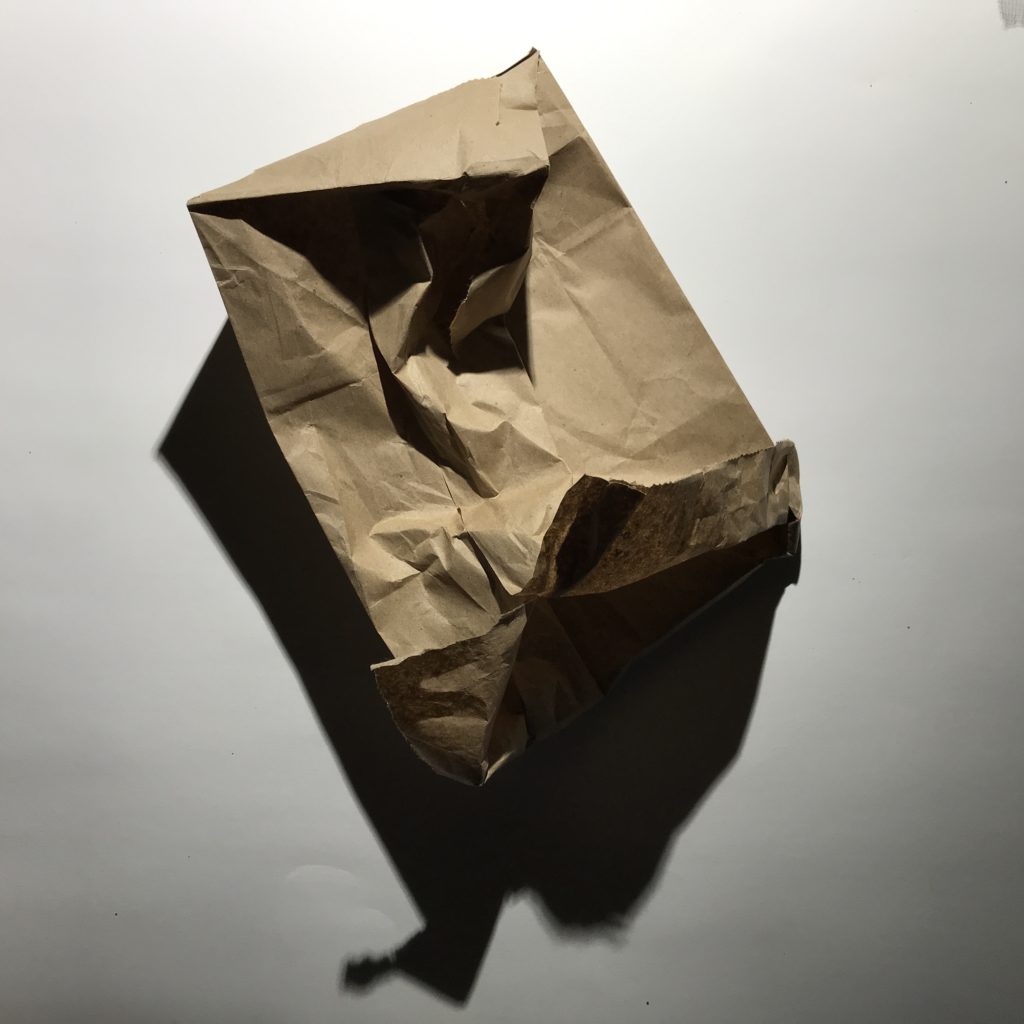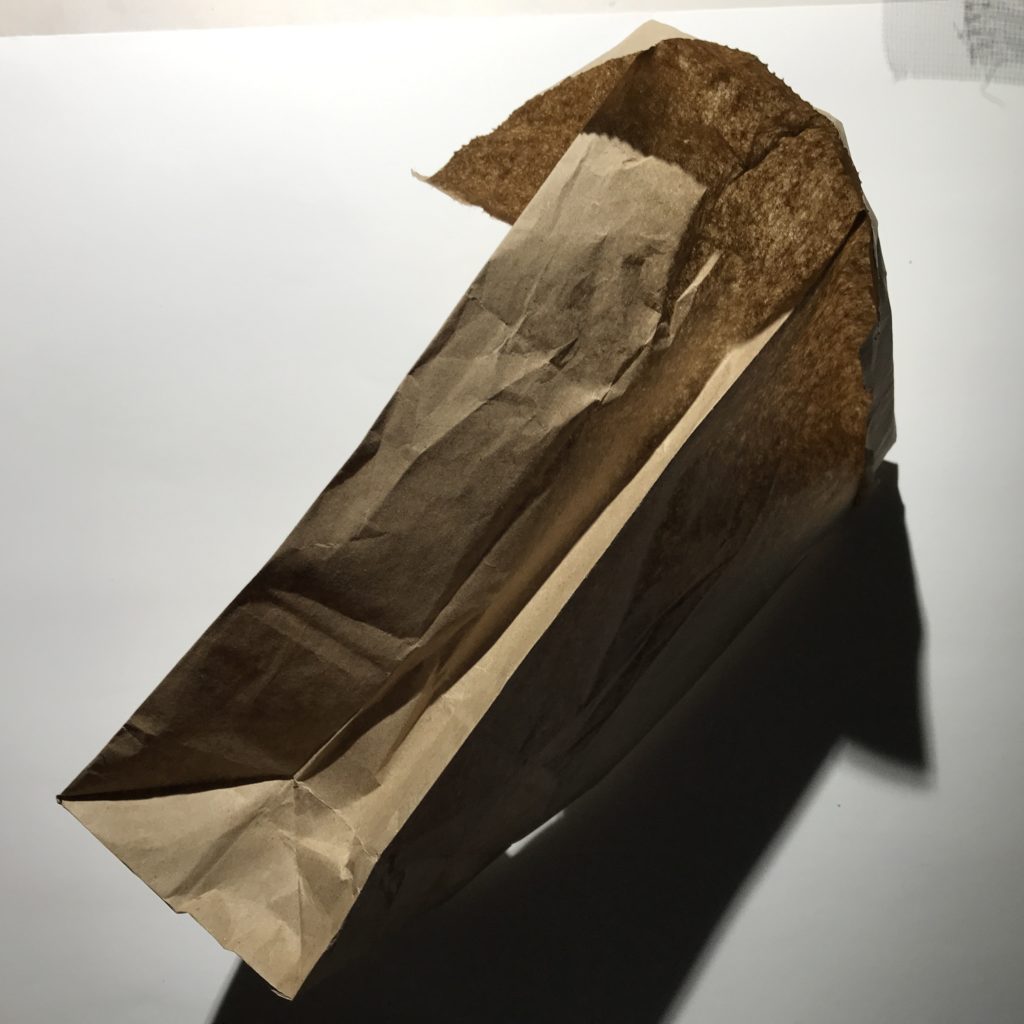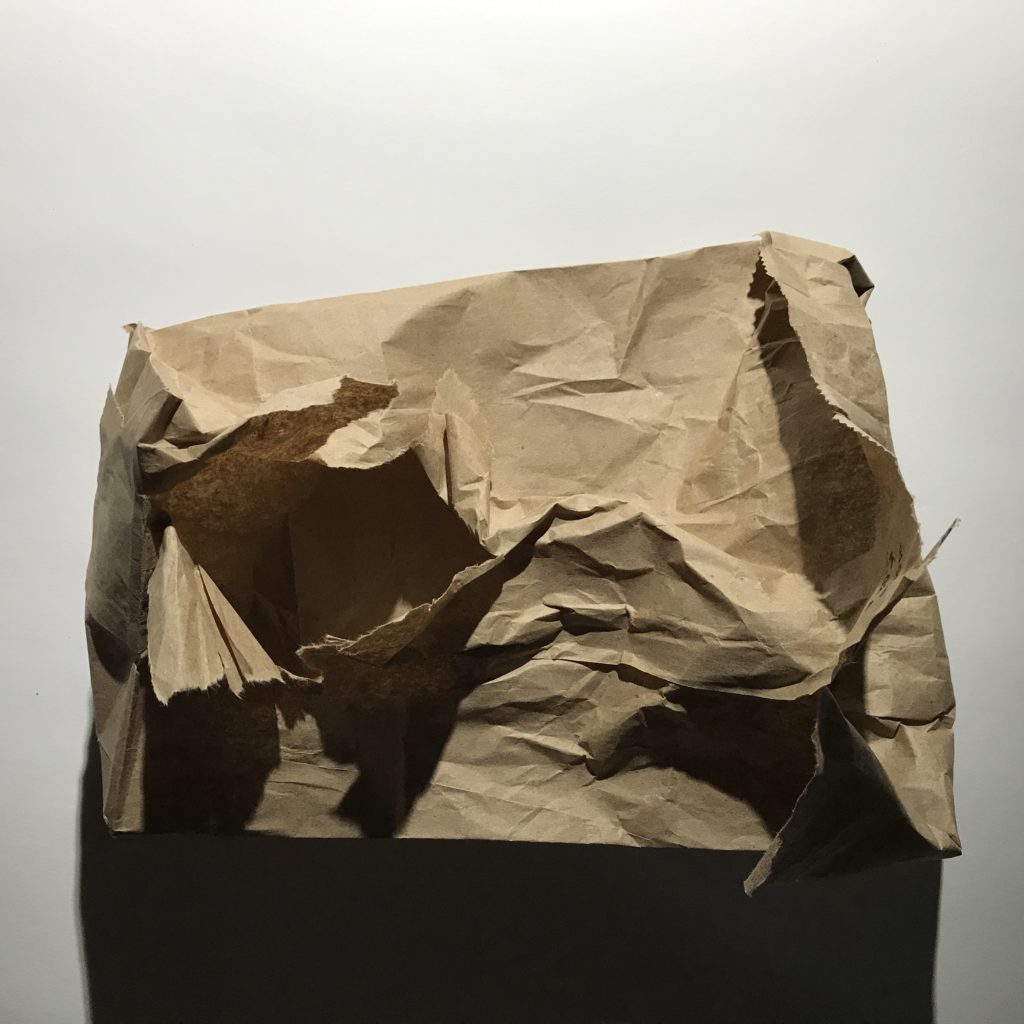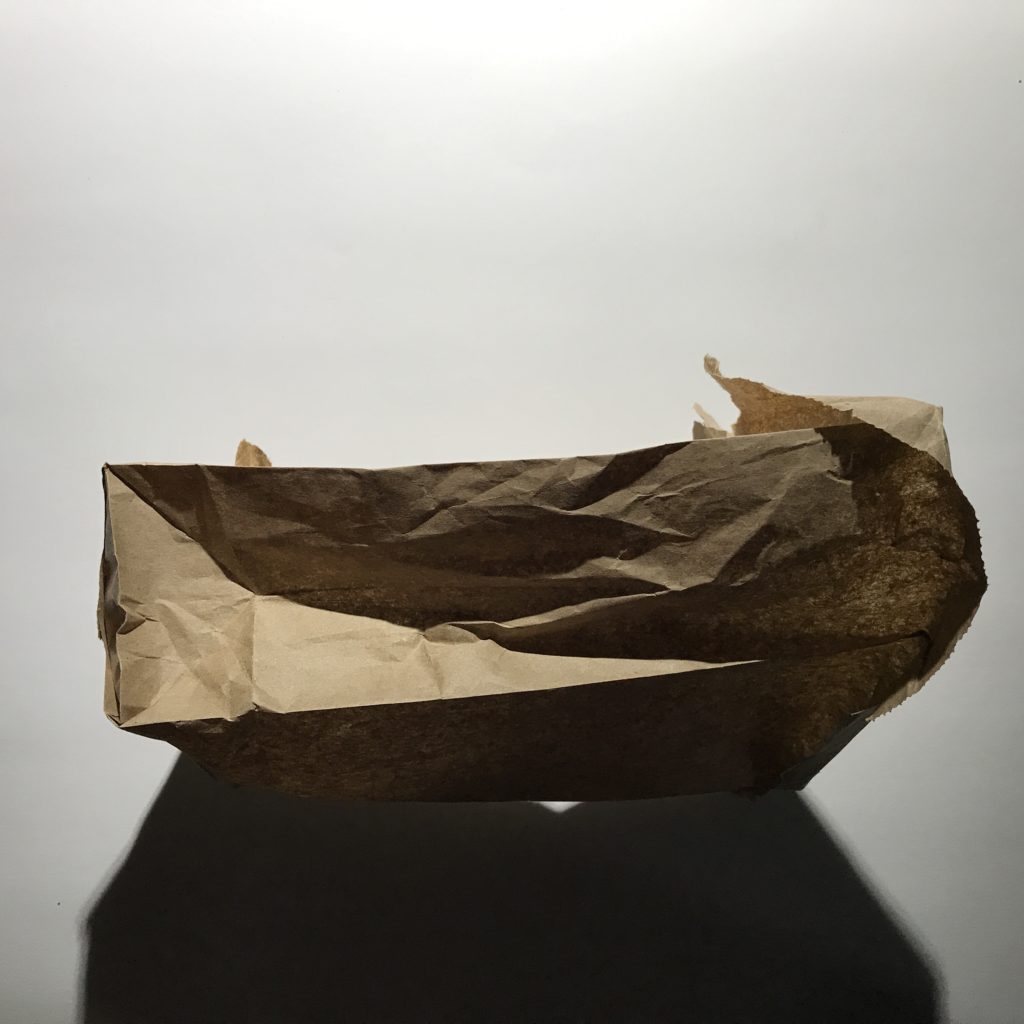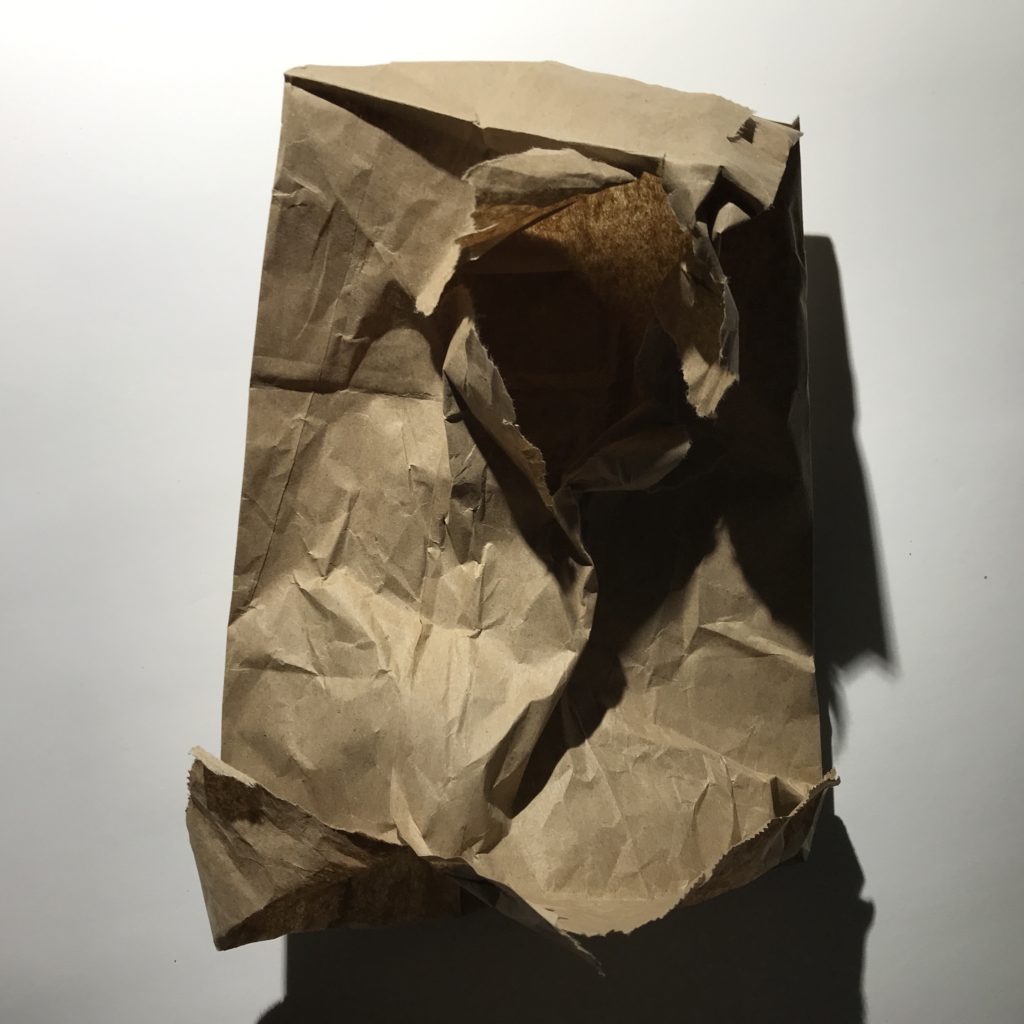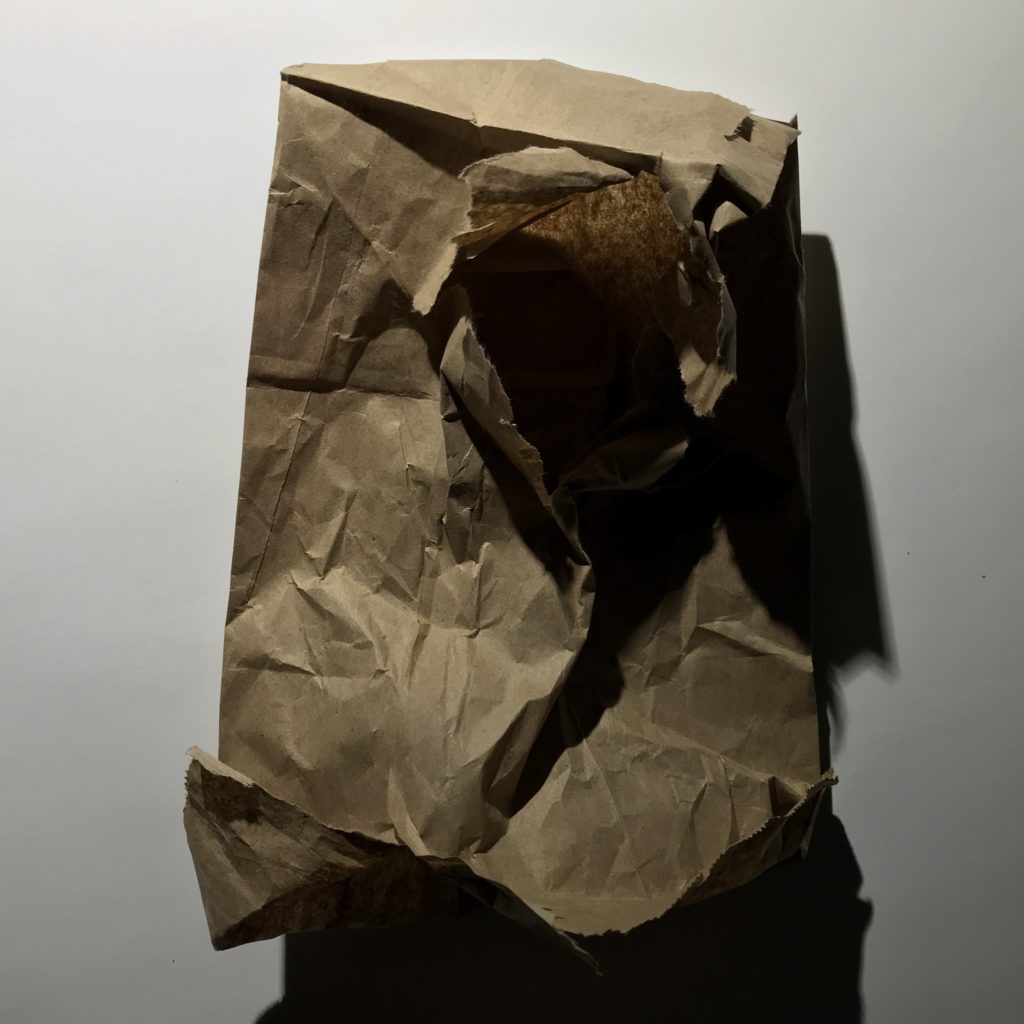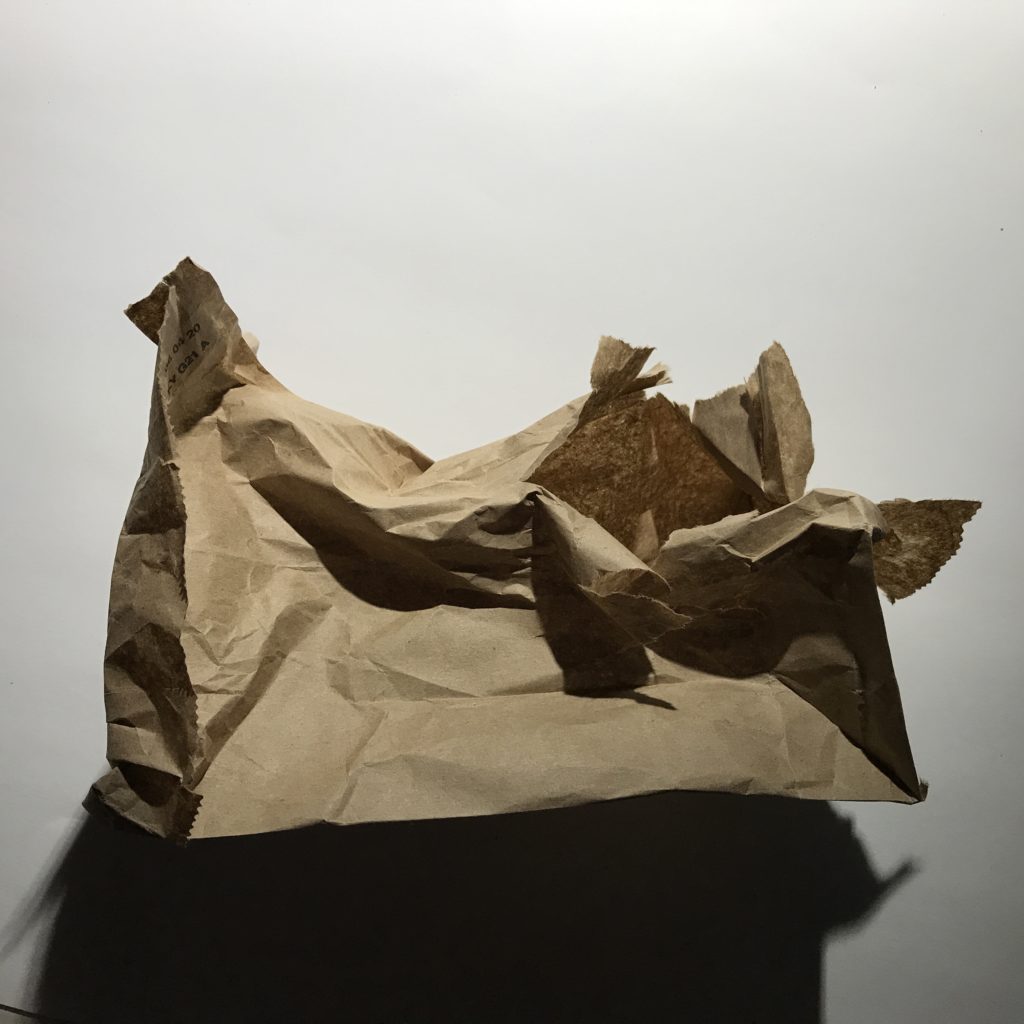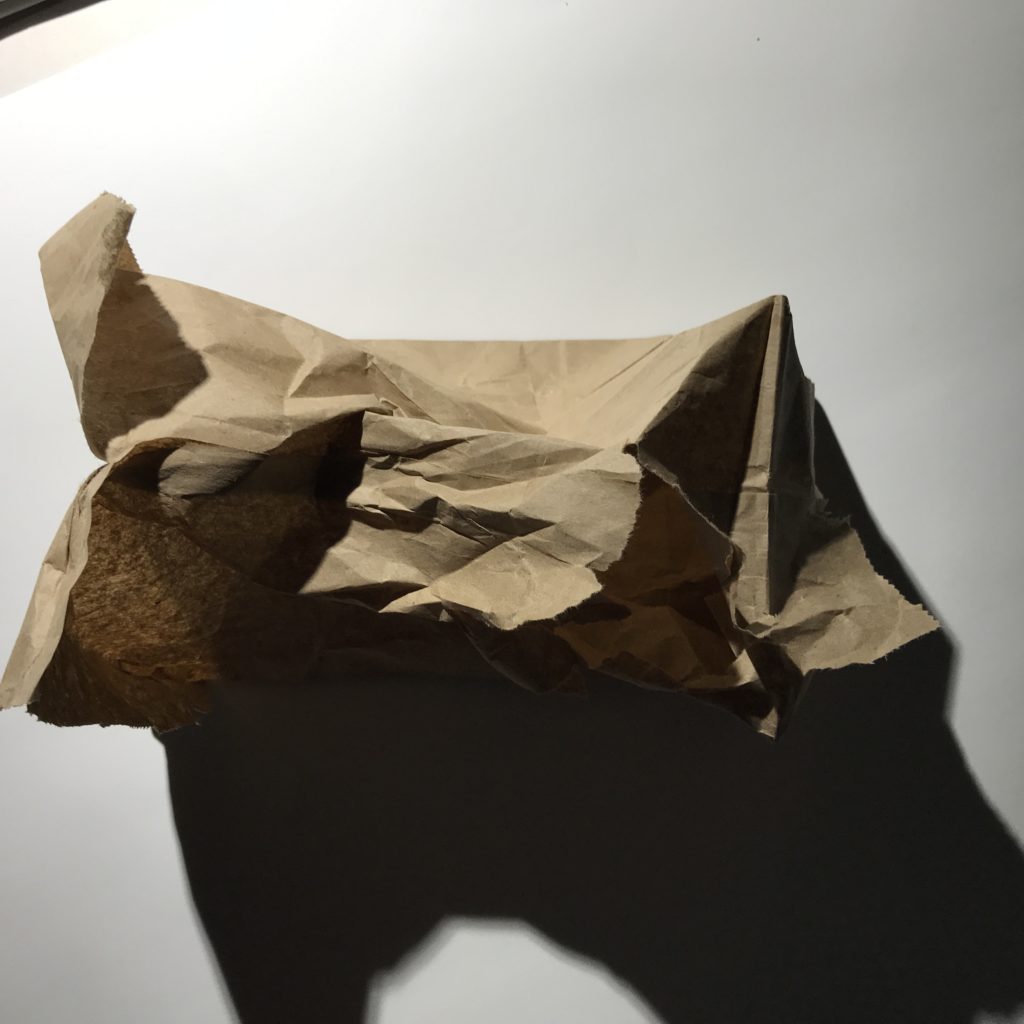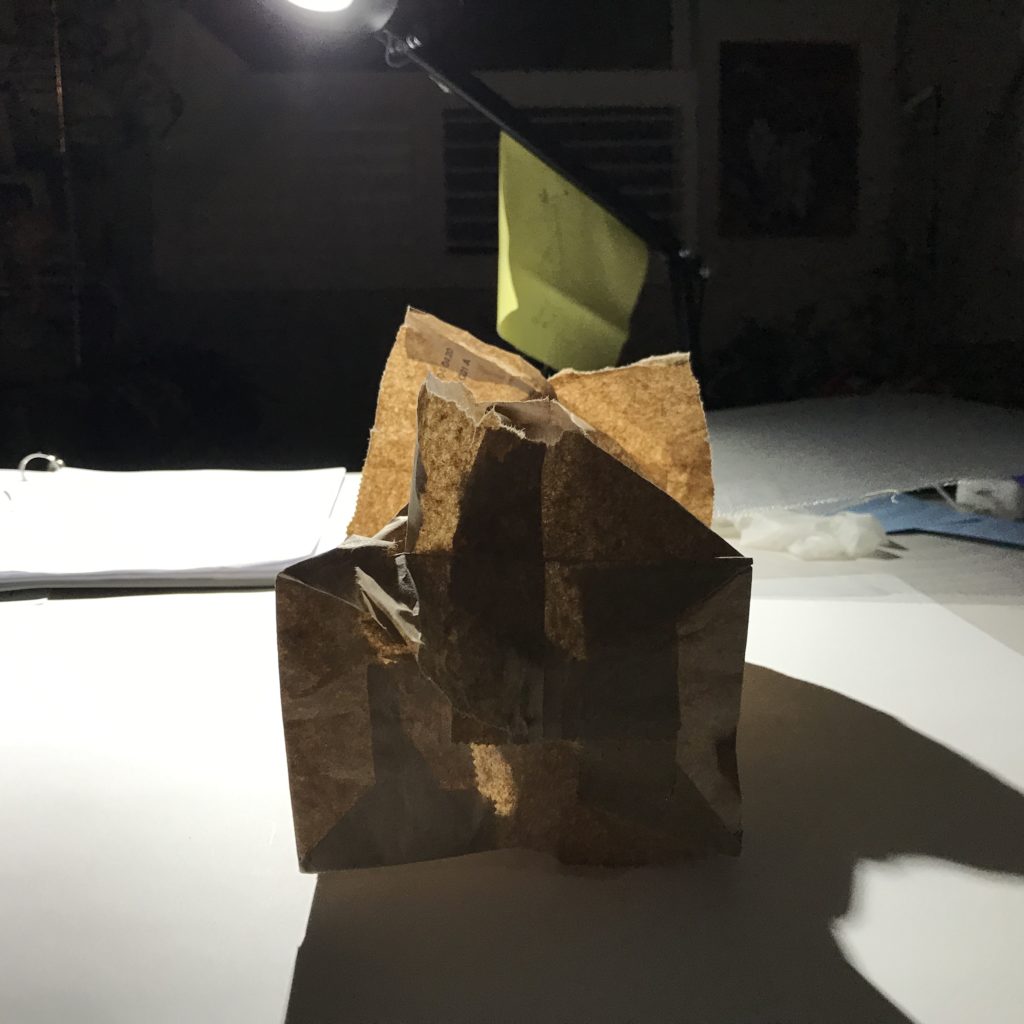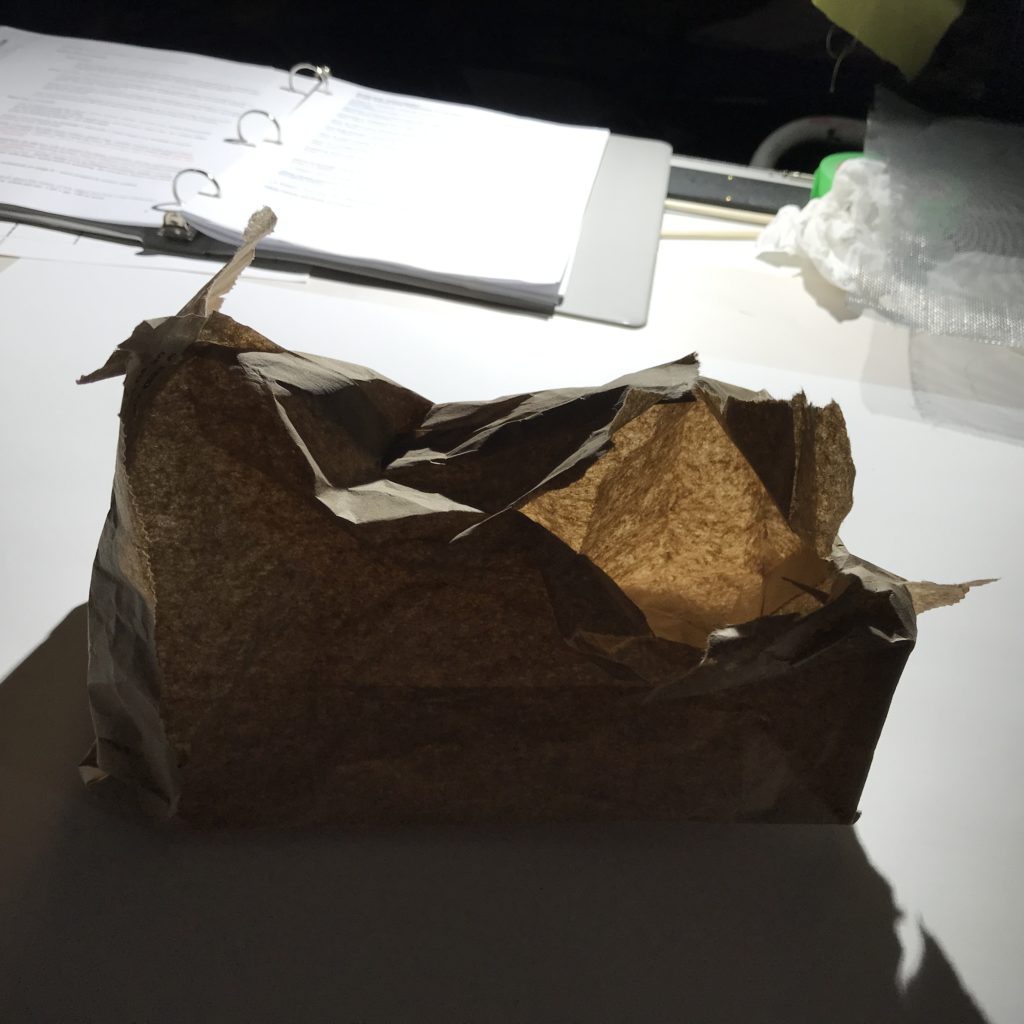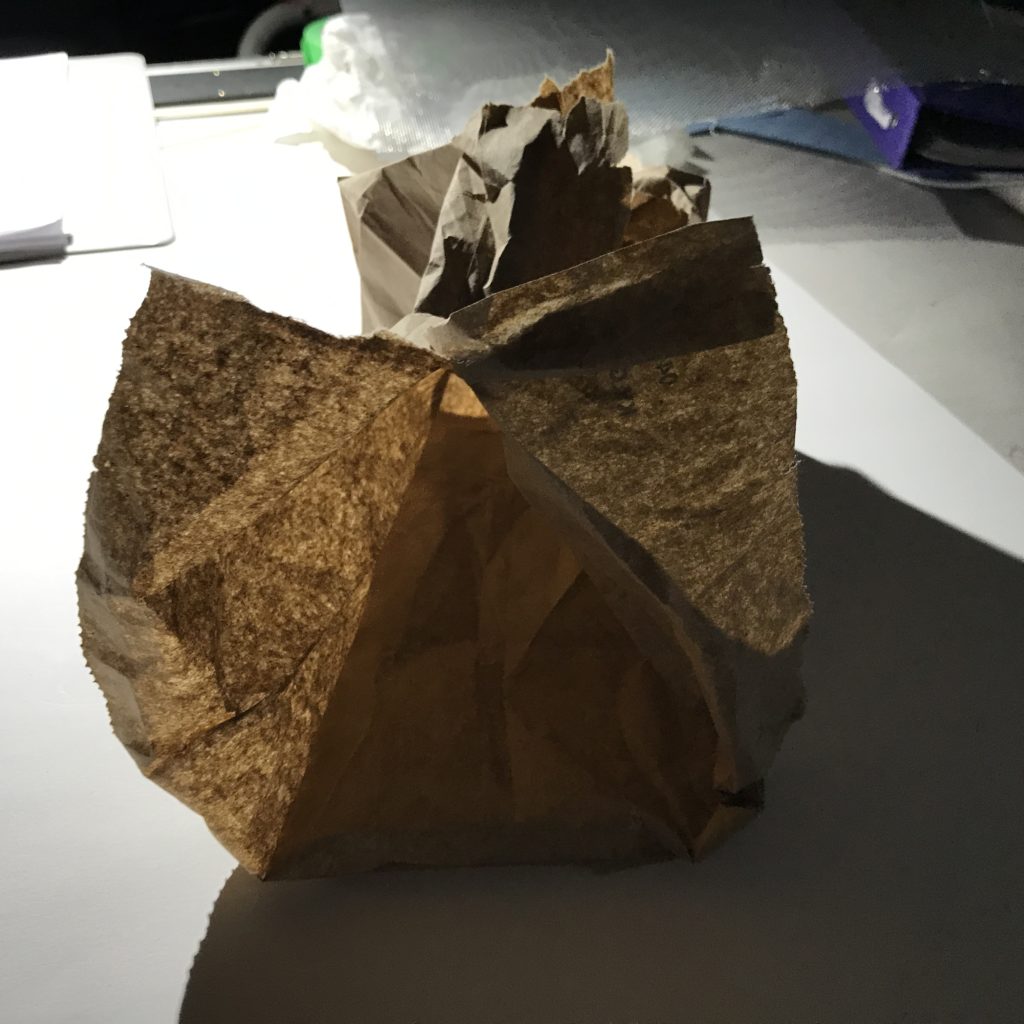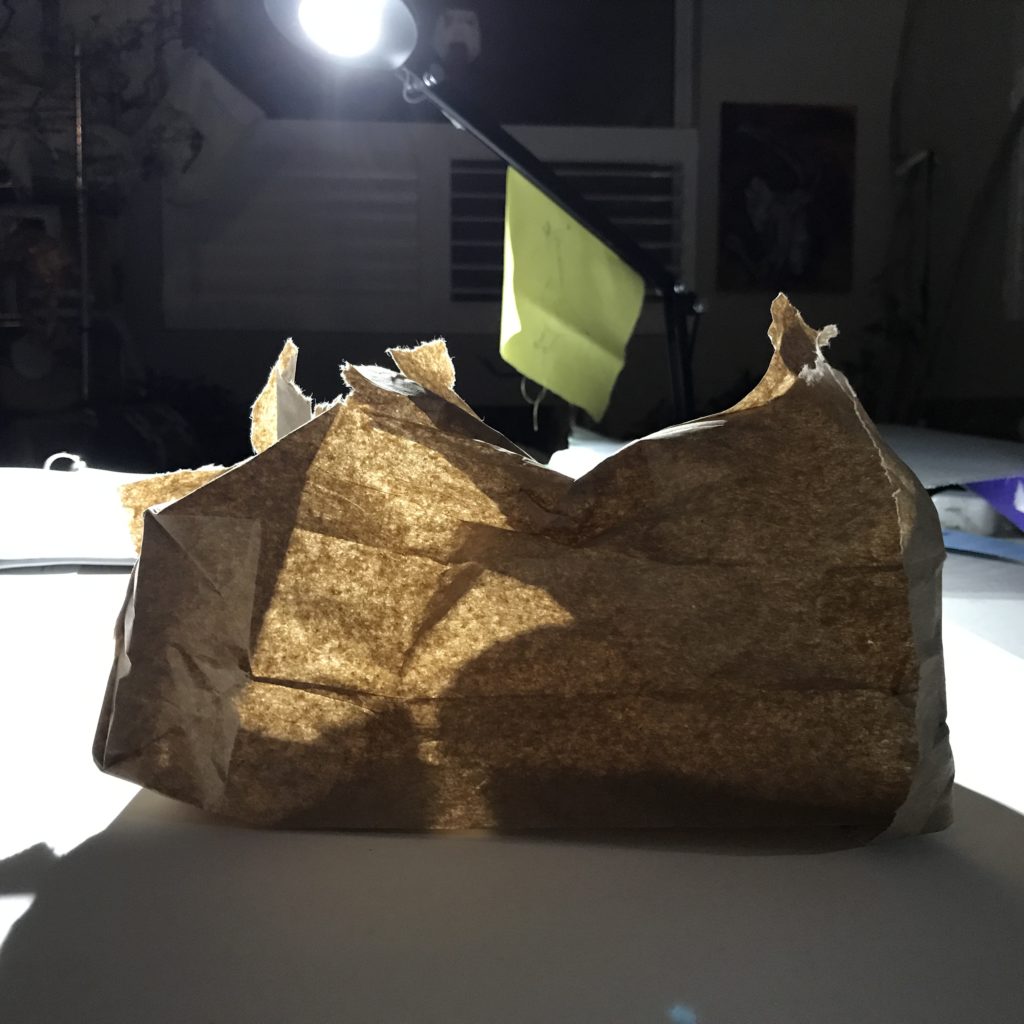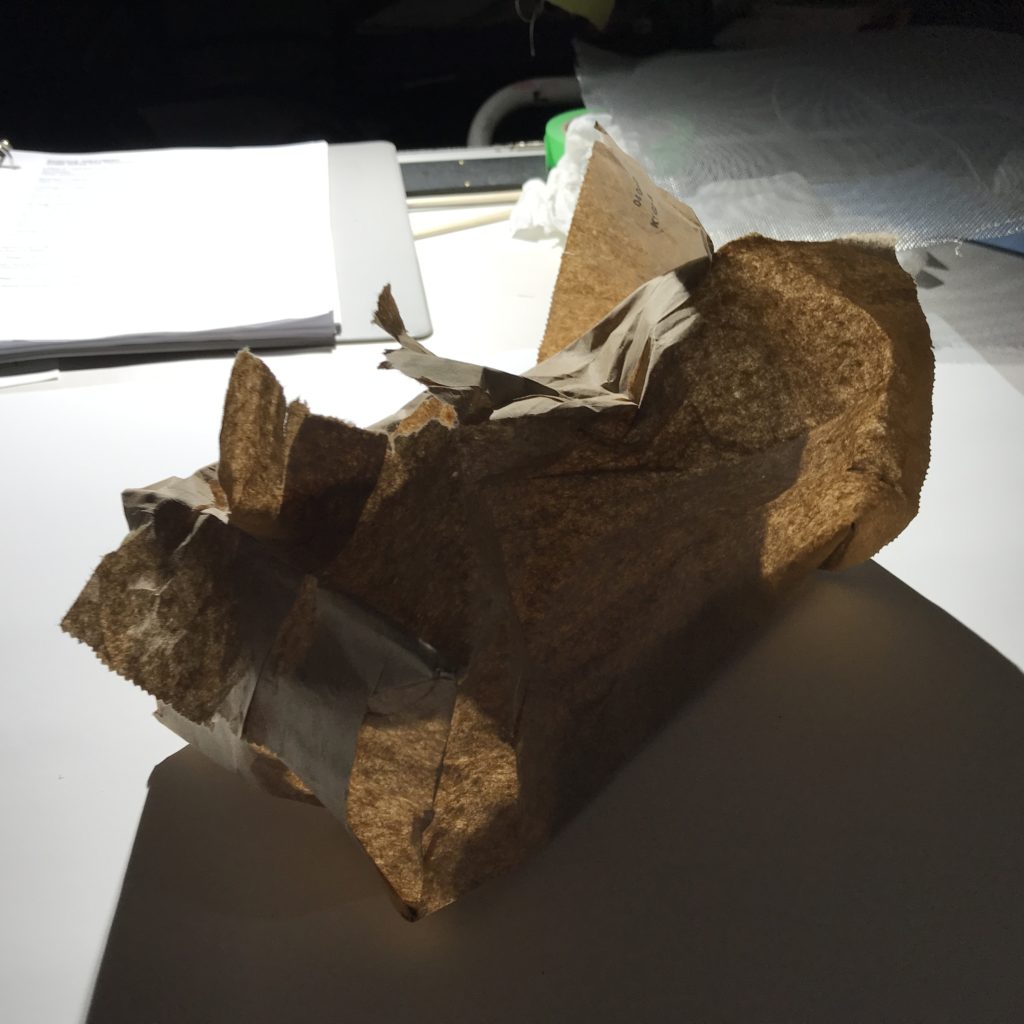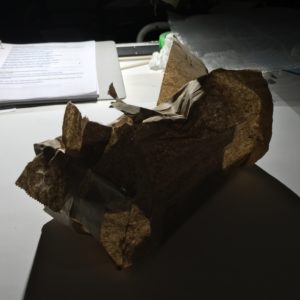 October 18, 2020
Making the Mesh Bag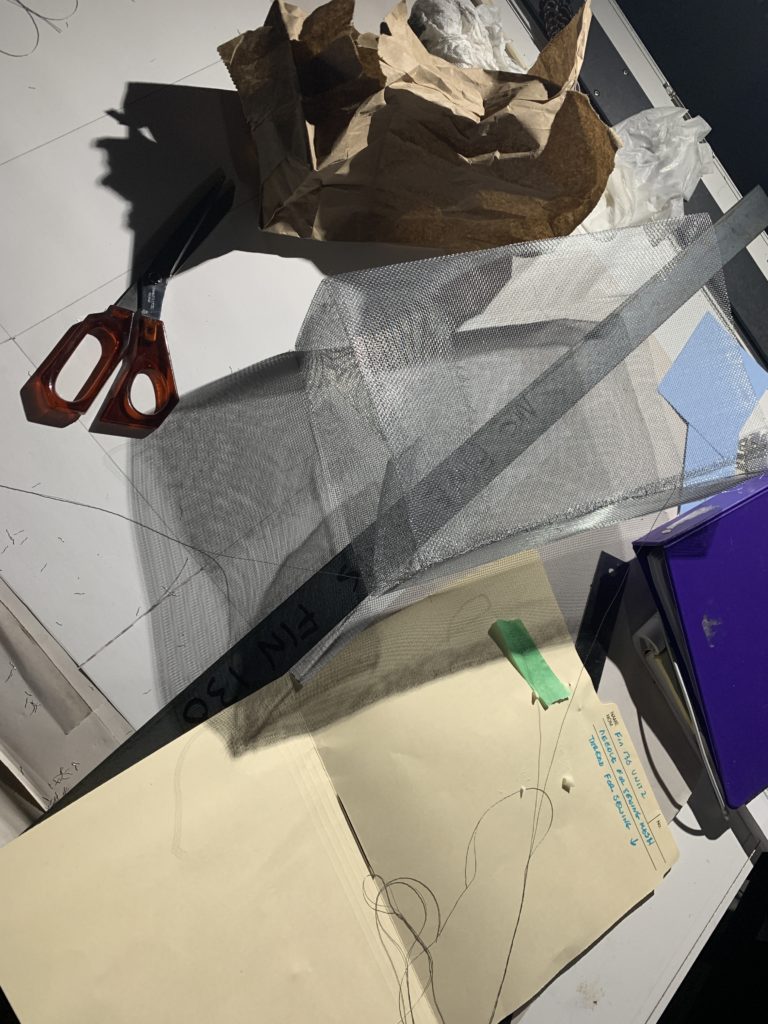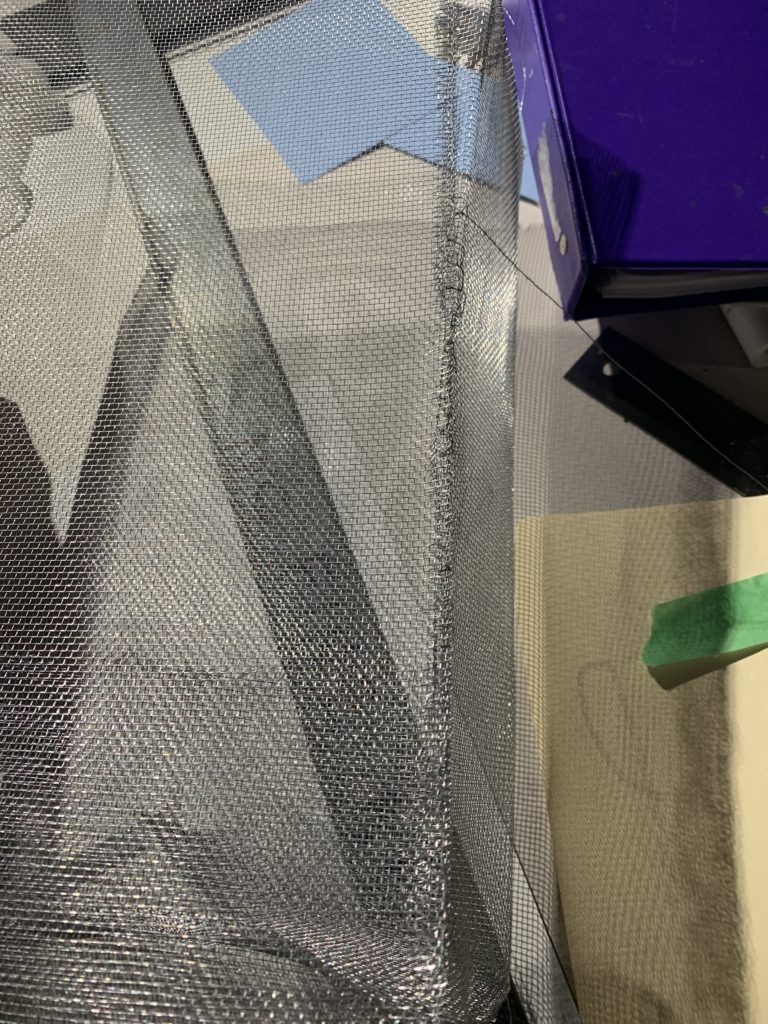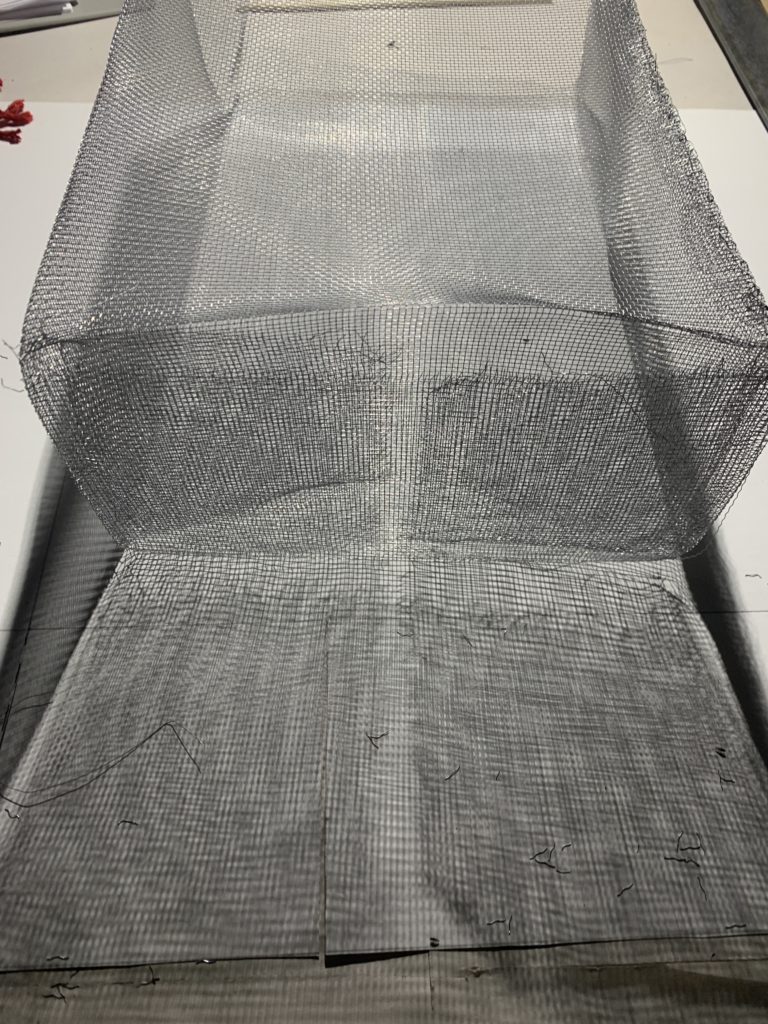 October 20, 2020
mesh bag with some plastering
it felt really good to get working on this in class in the small groups. I missed photographing the mesh bag just after I emulated the folds and tears of the paper bag, and I think that's because I was distracted by meeting the others and getting going on the plastering.
I love working with plaster, in particular how willing the plaster is to cling to the mesh.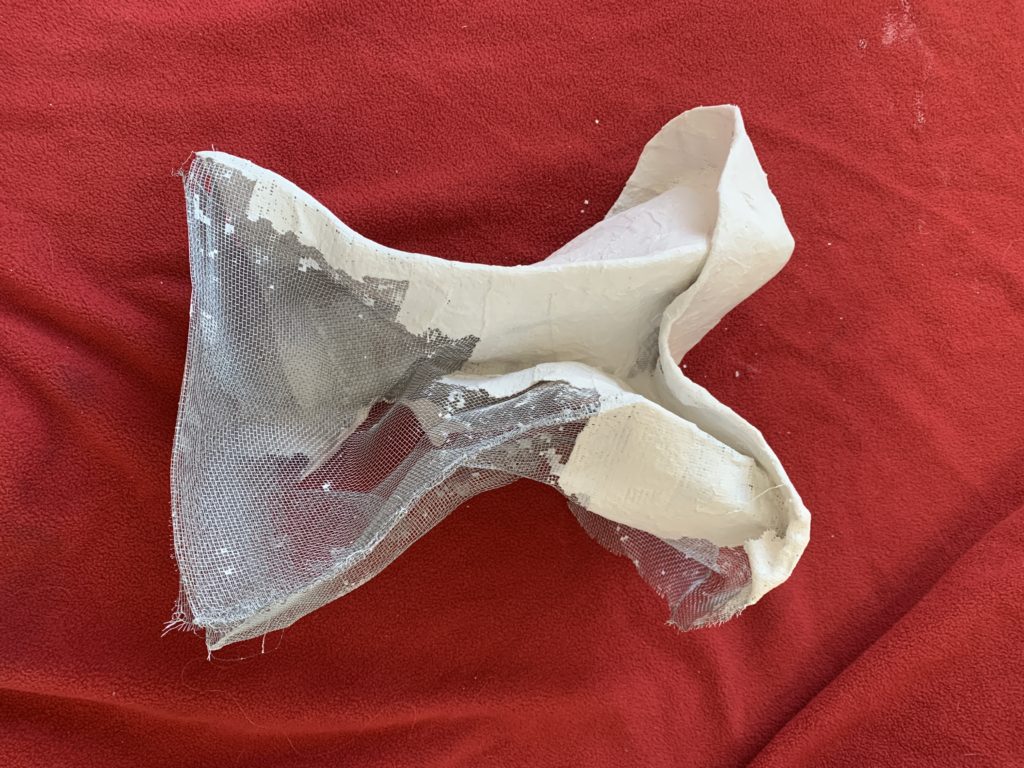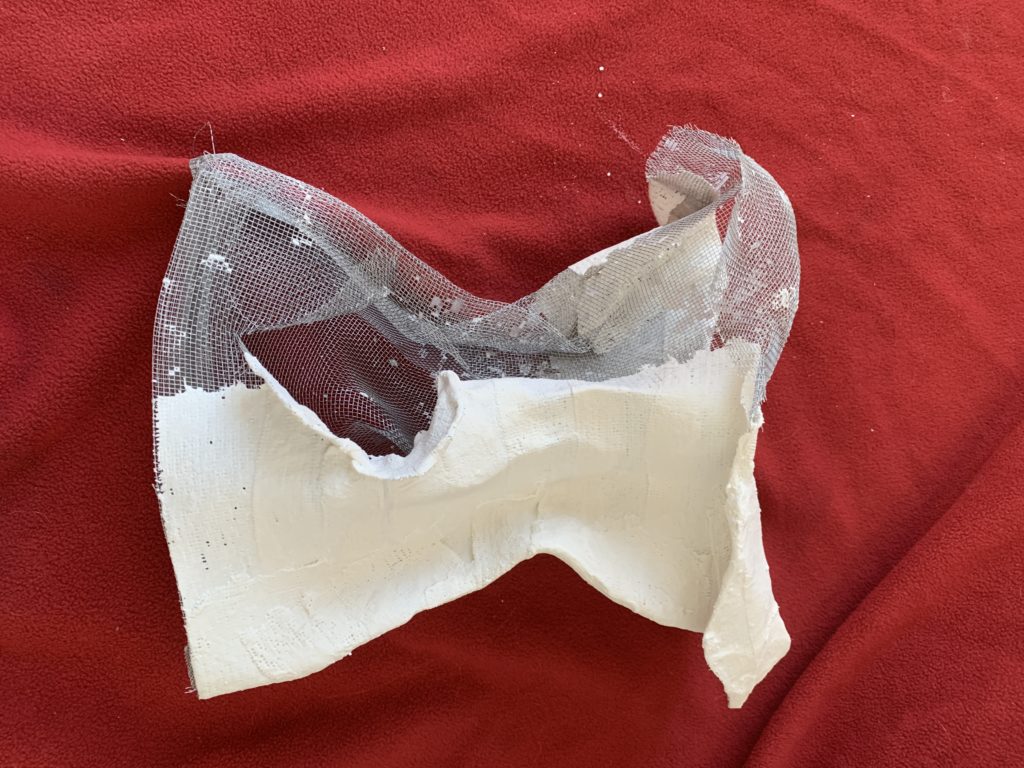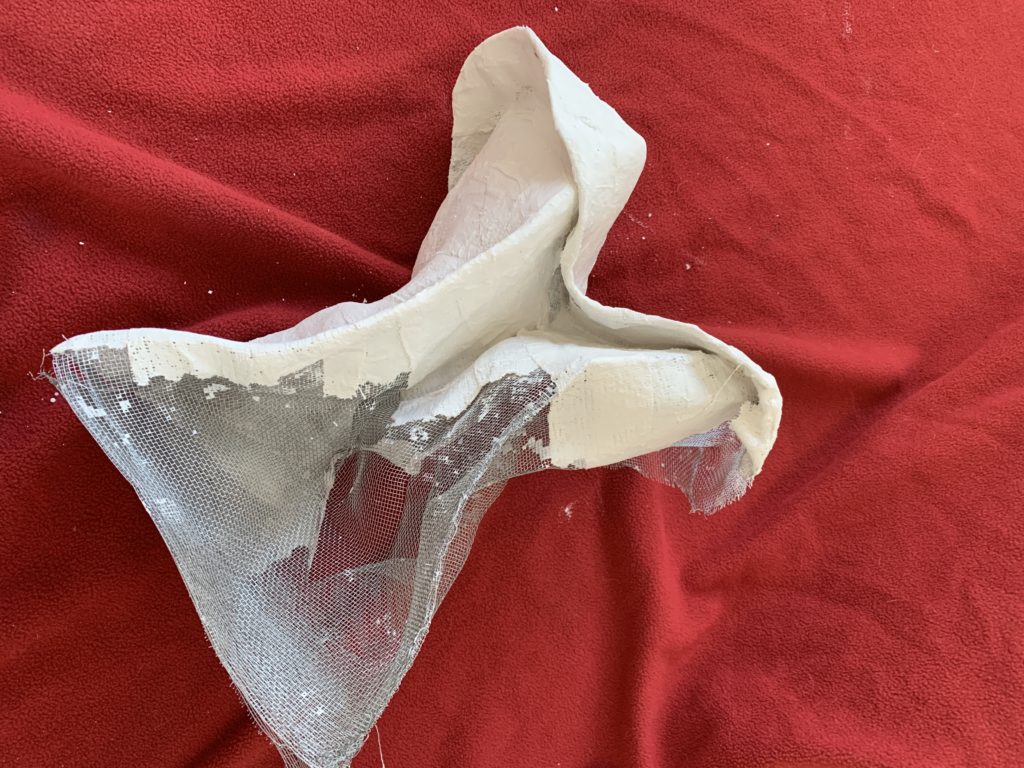 One layer of plaster doesn't feel to me as if it will be sturdy enough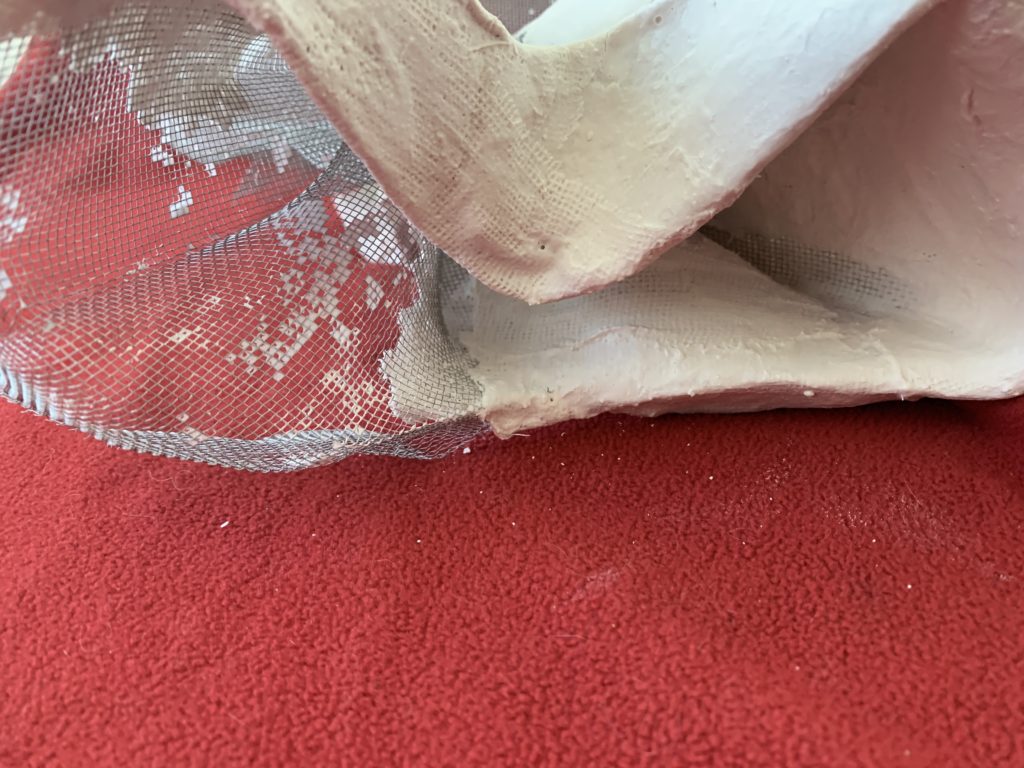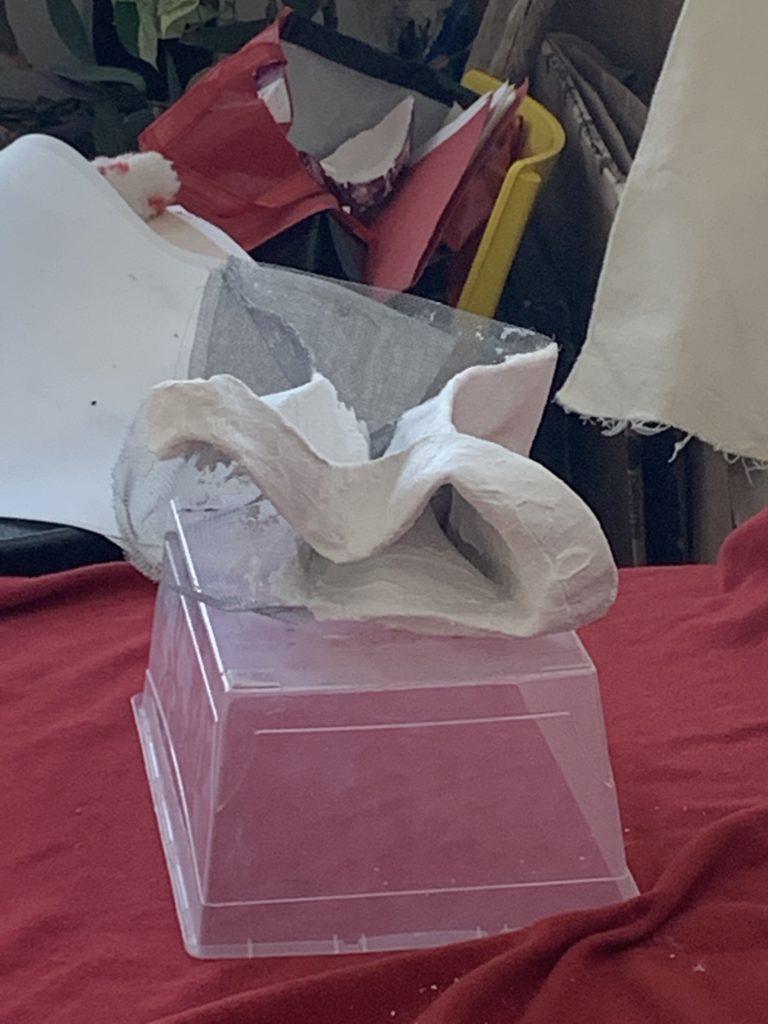 Plastered.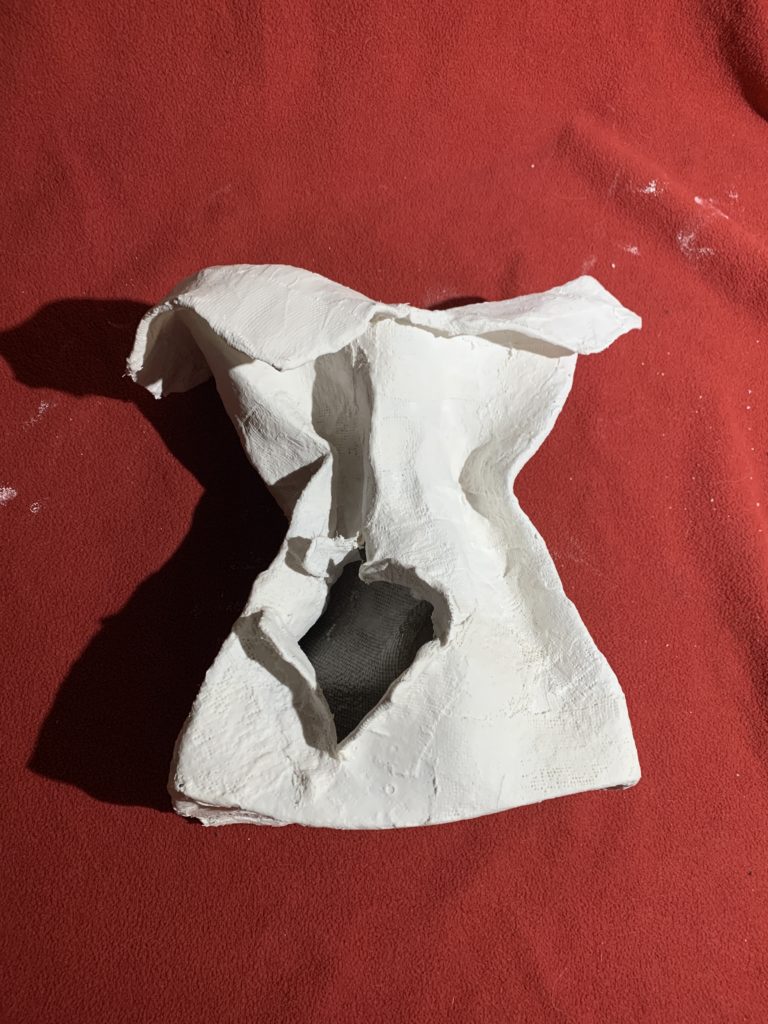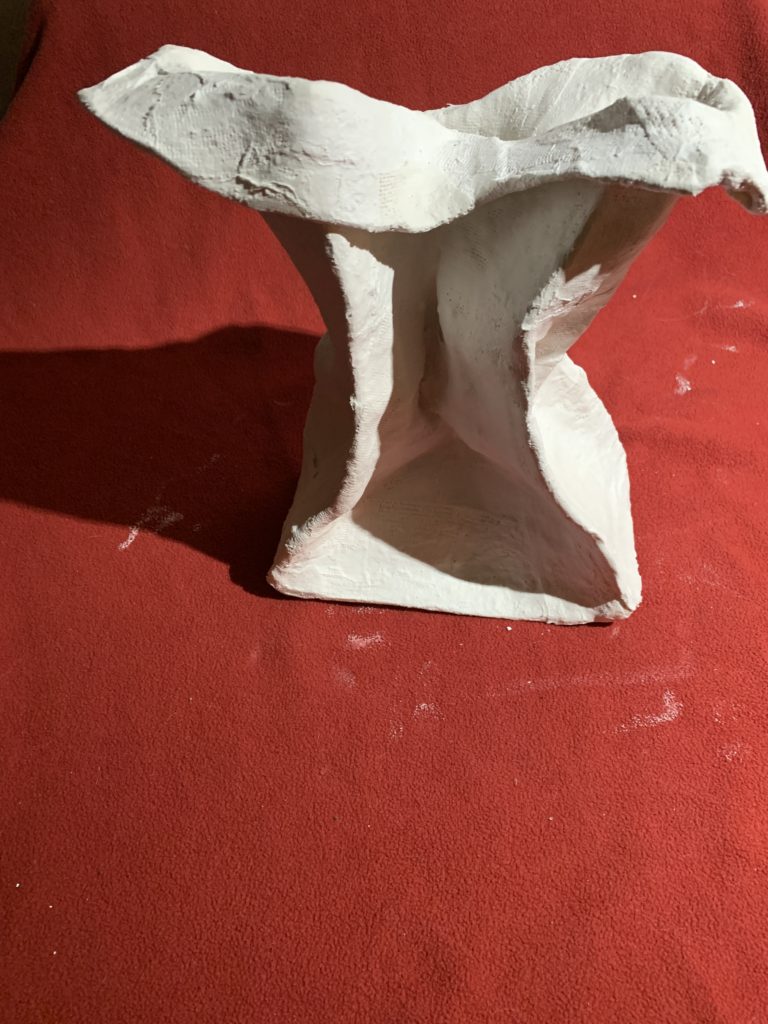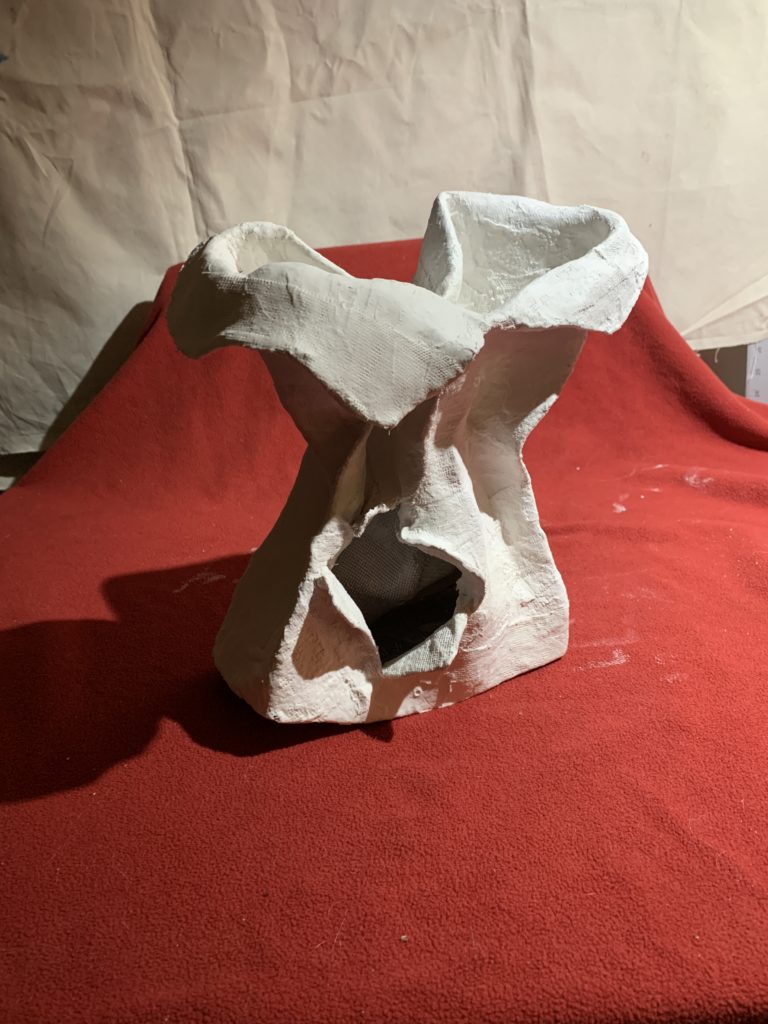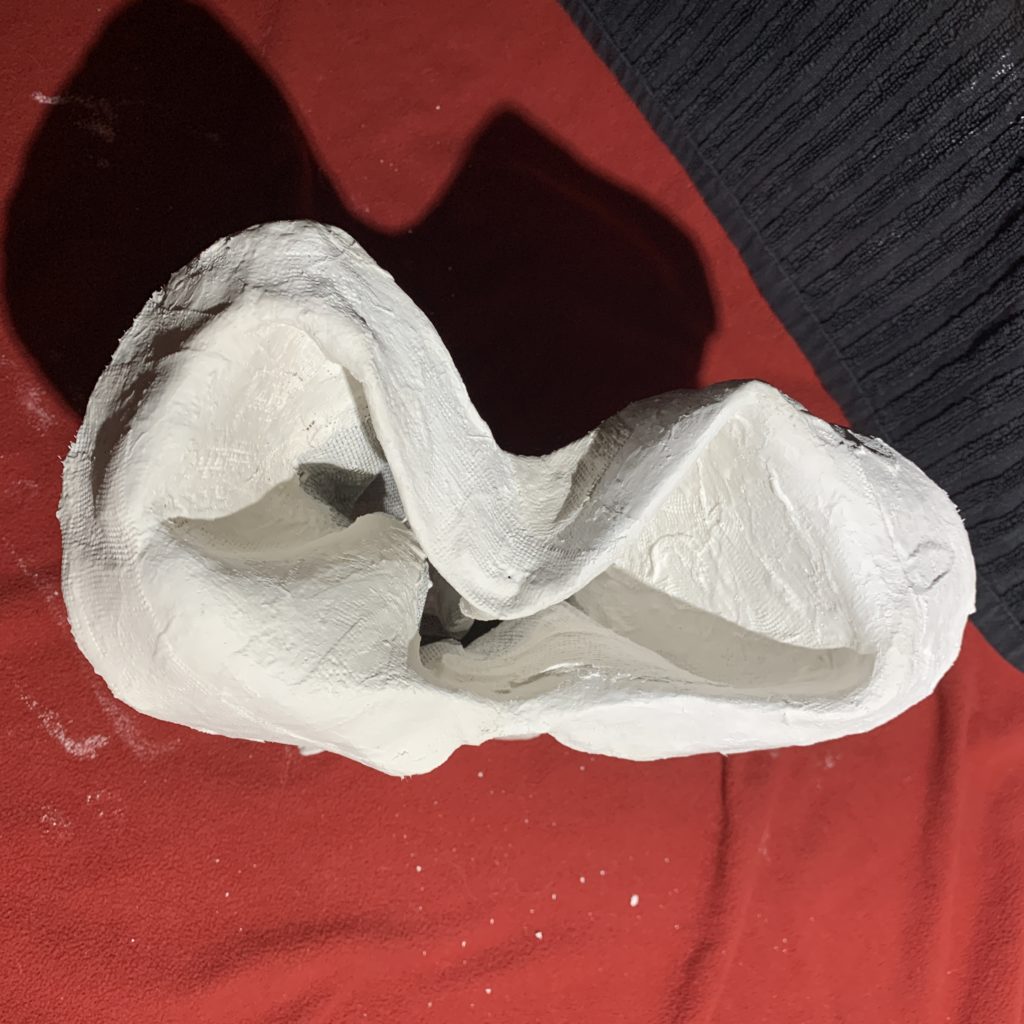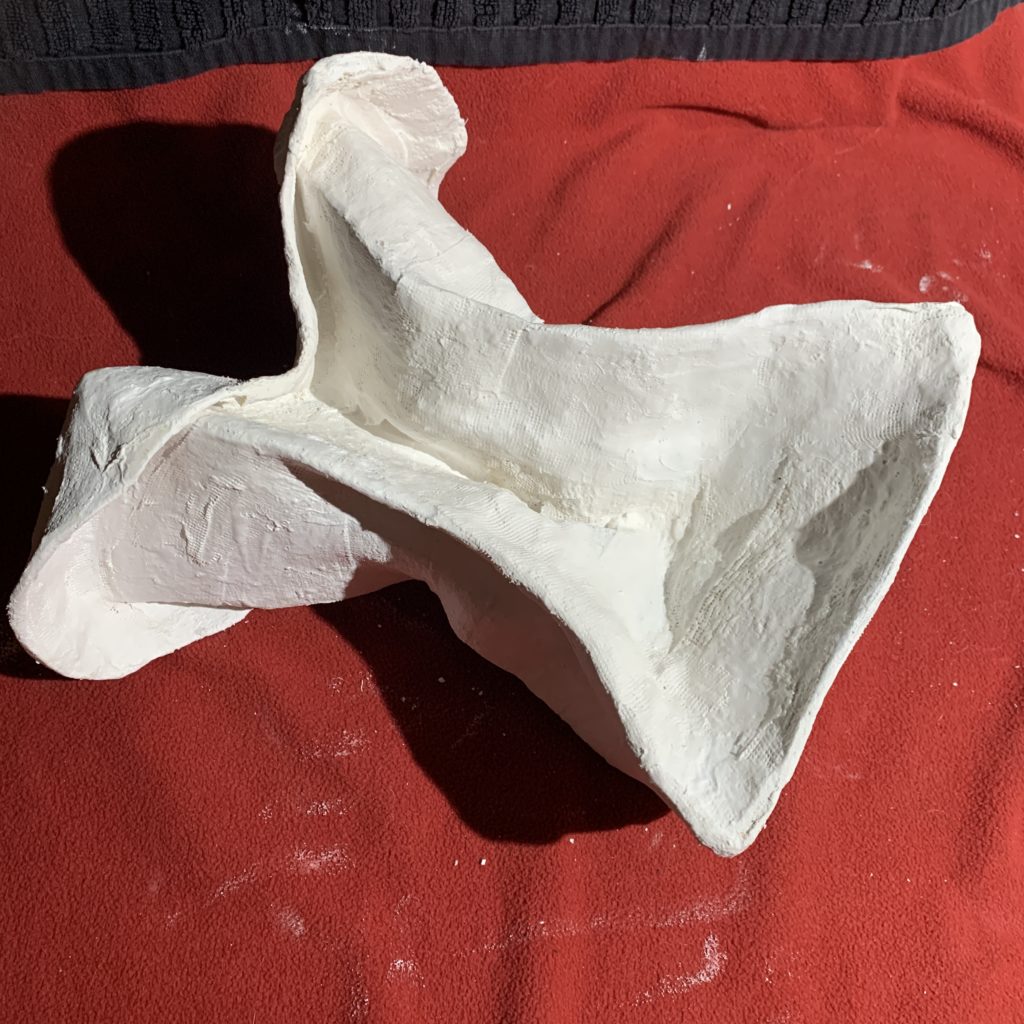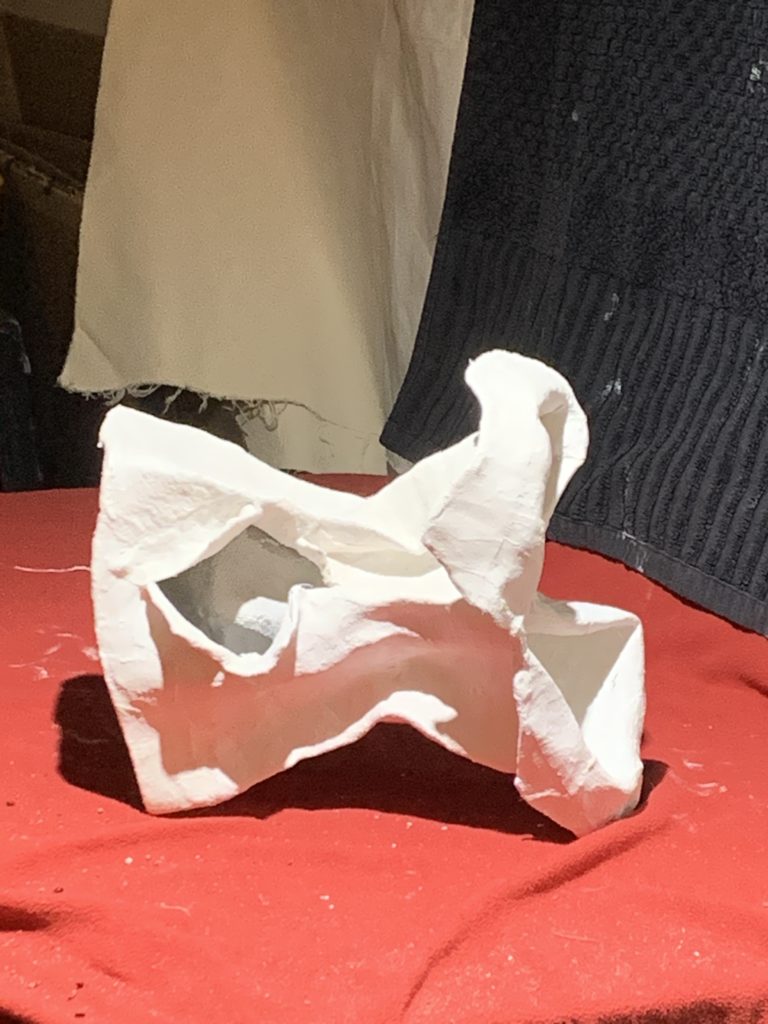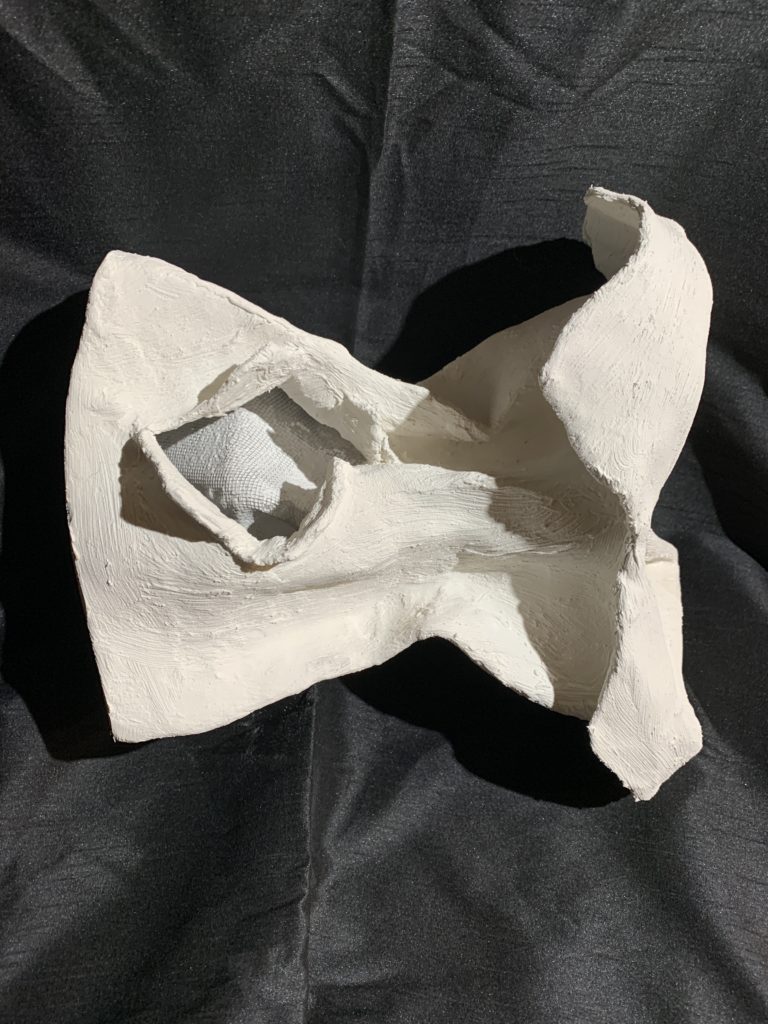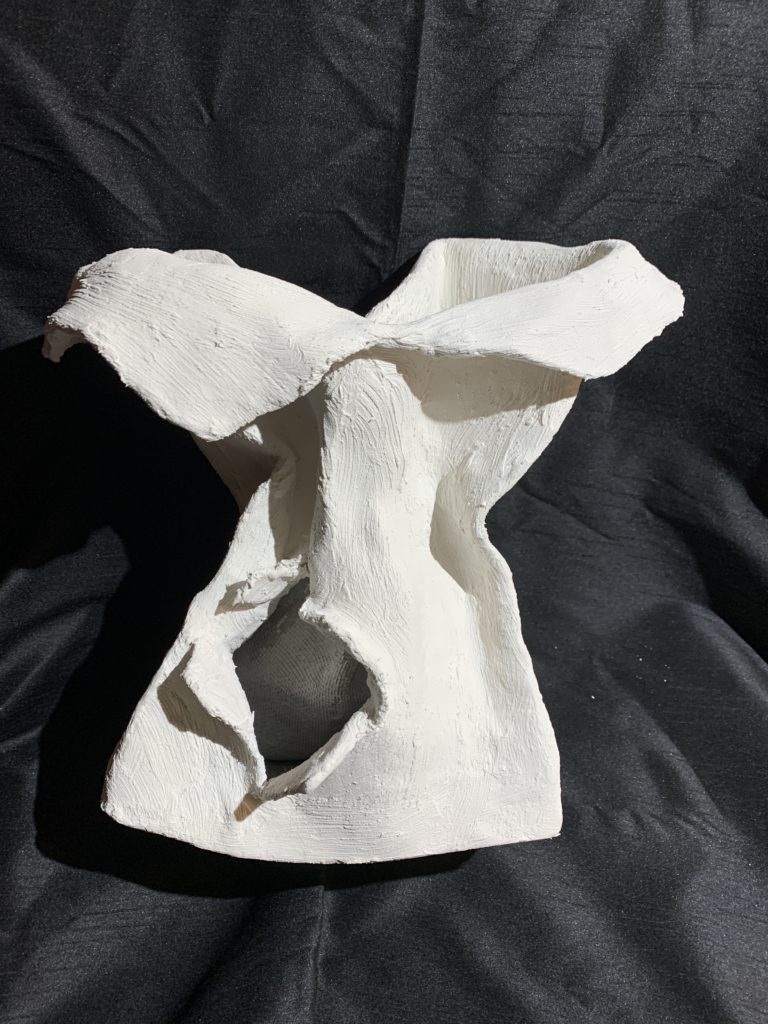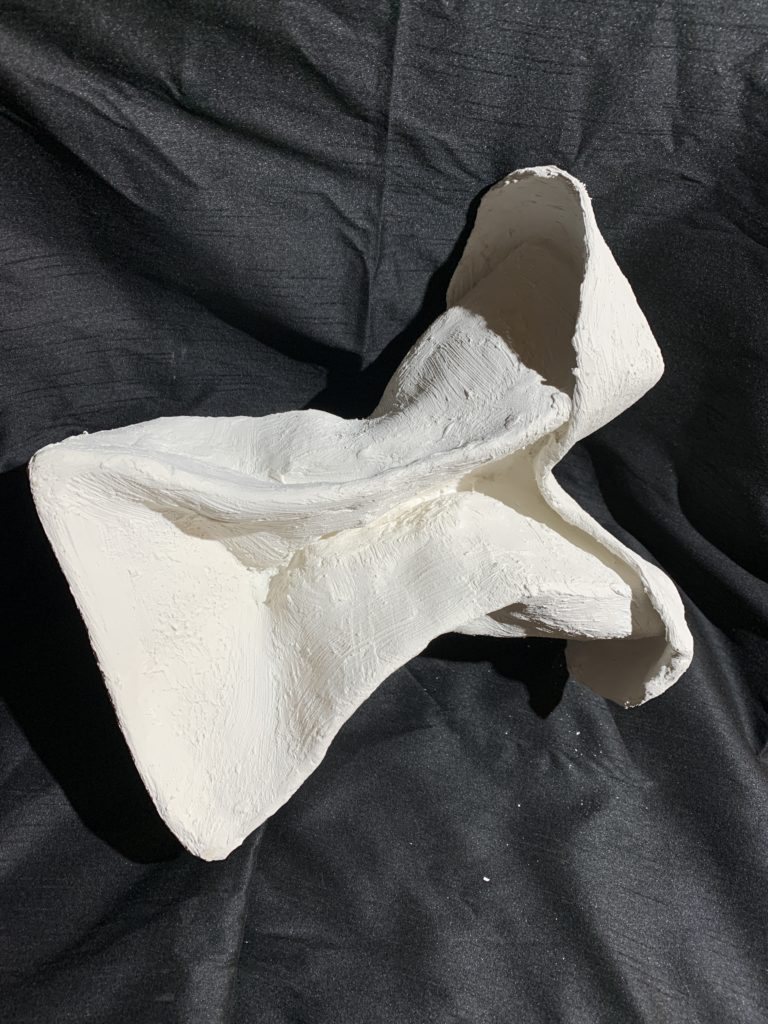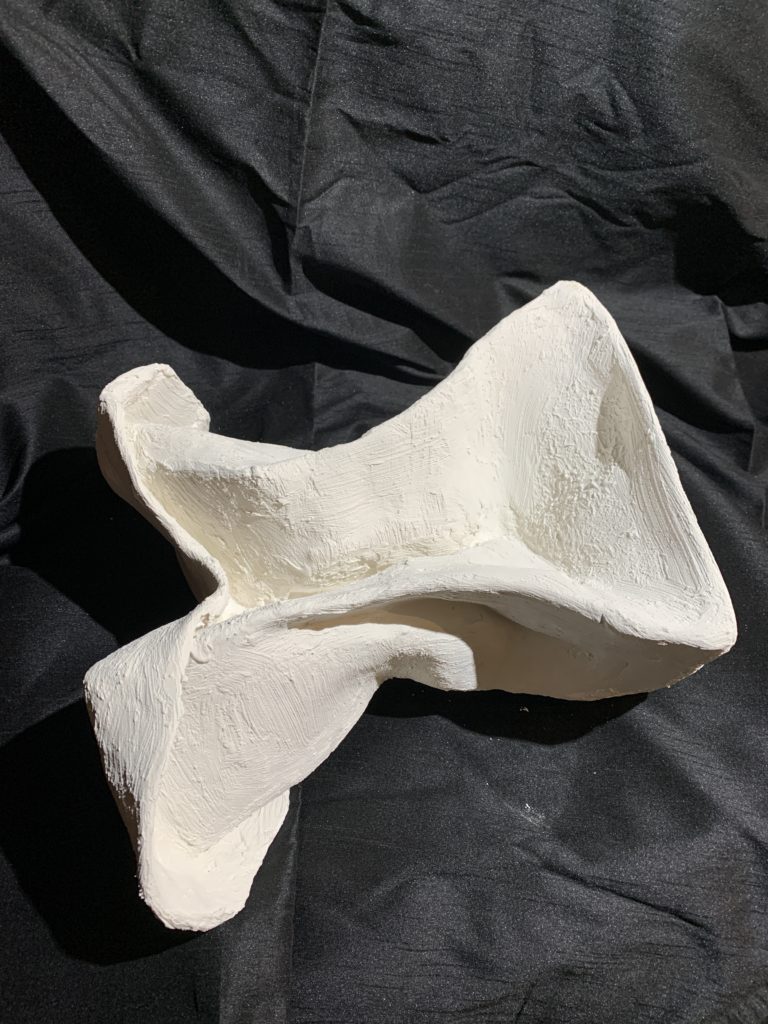 October 29, 2020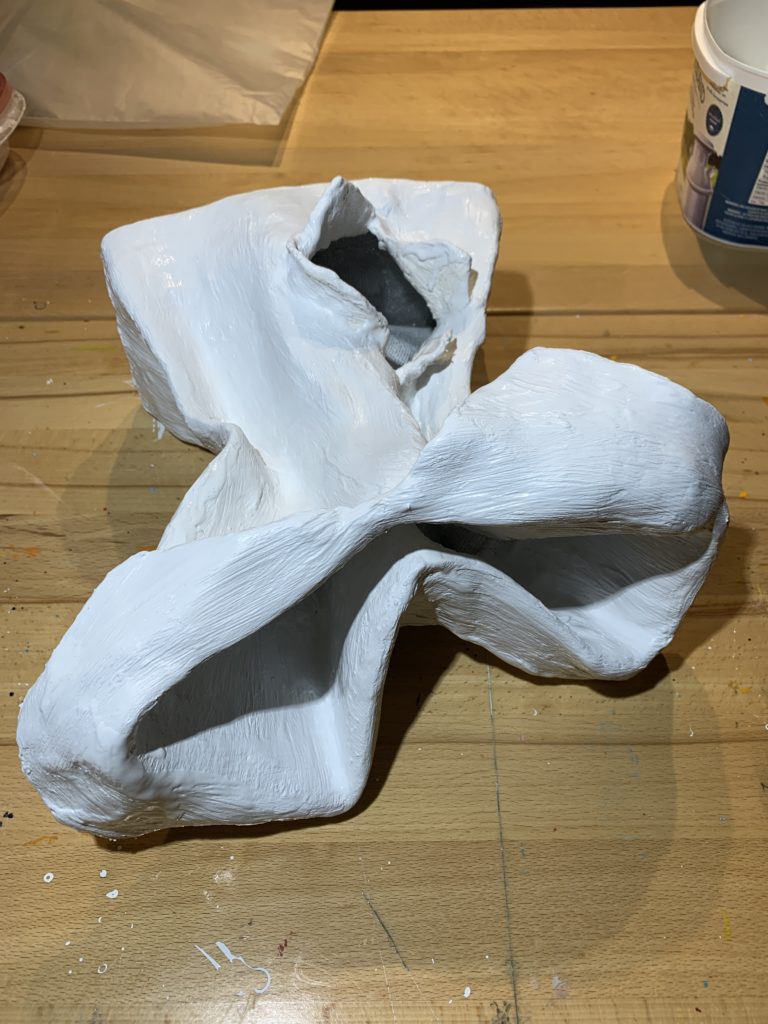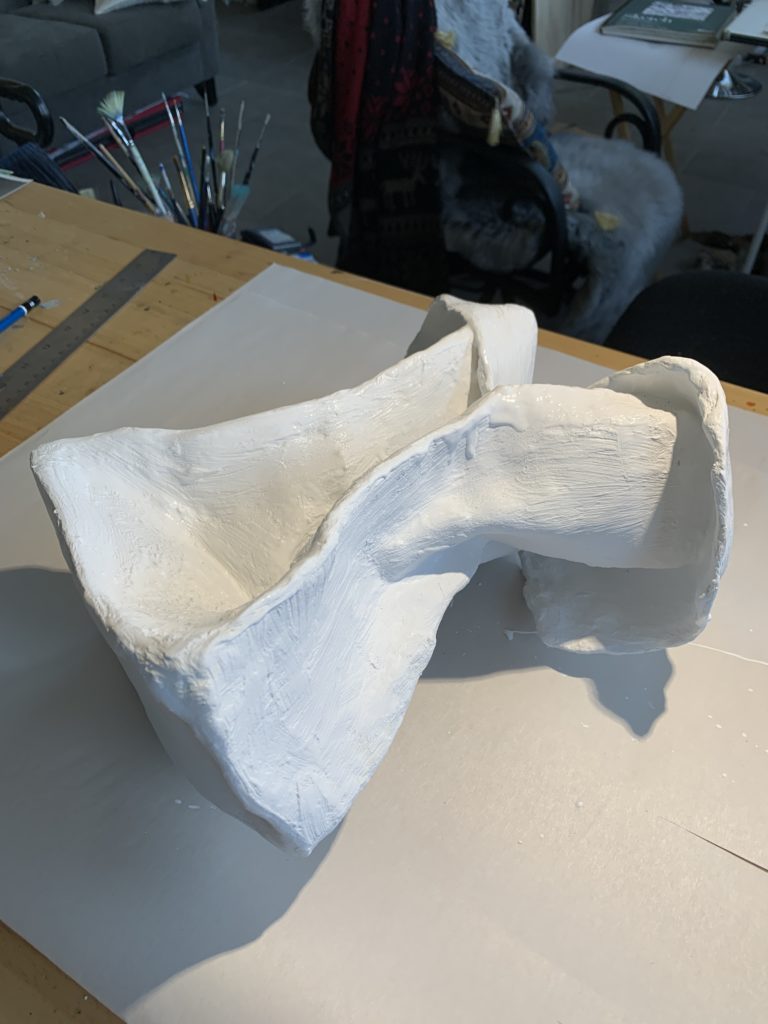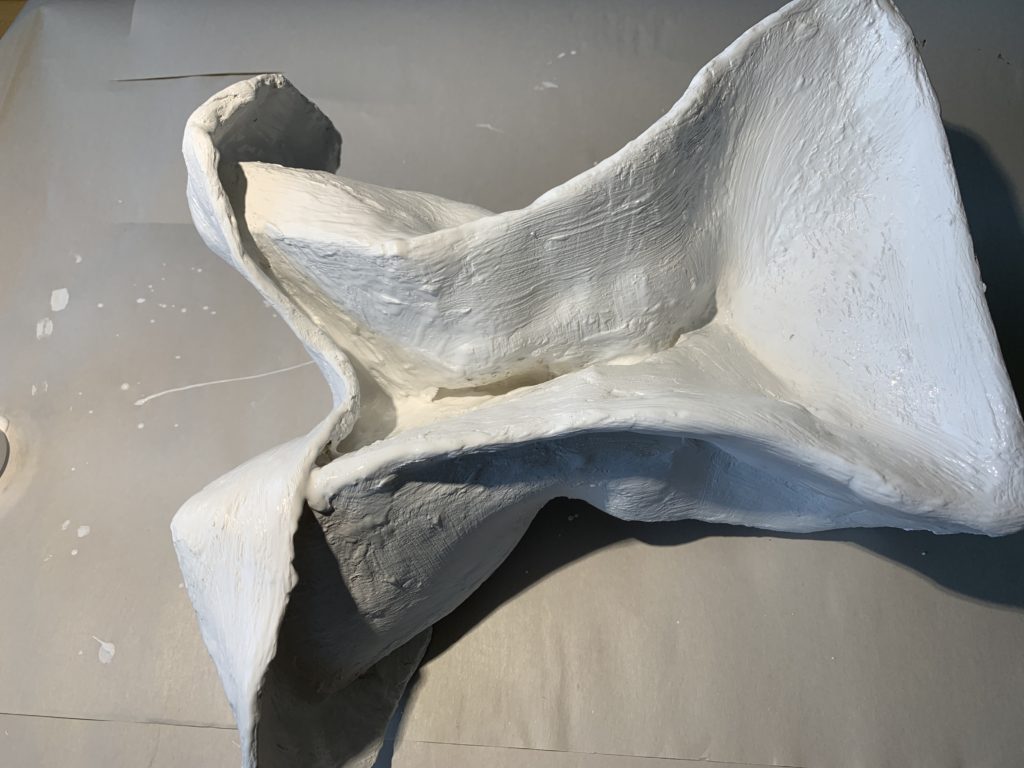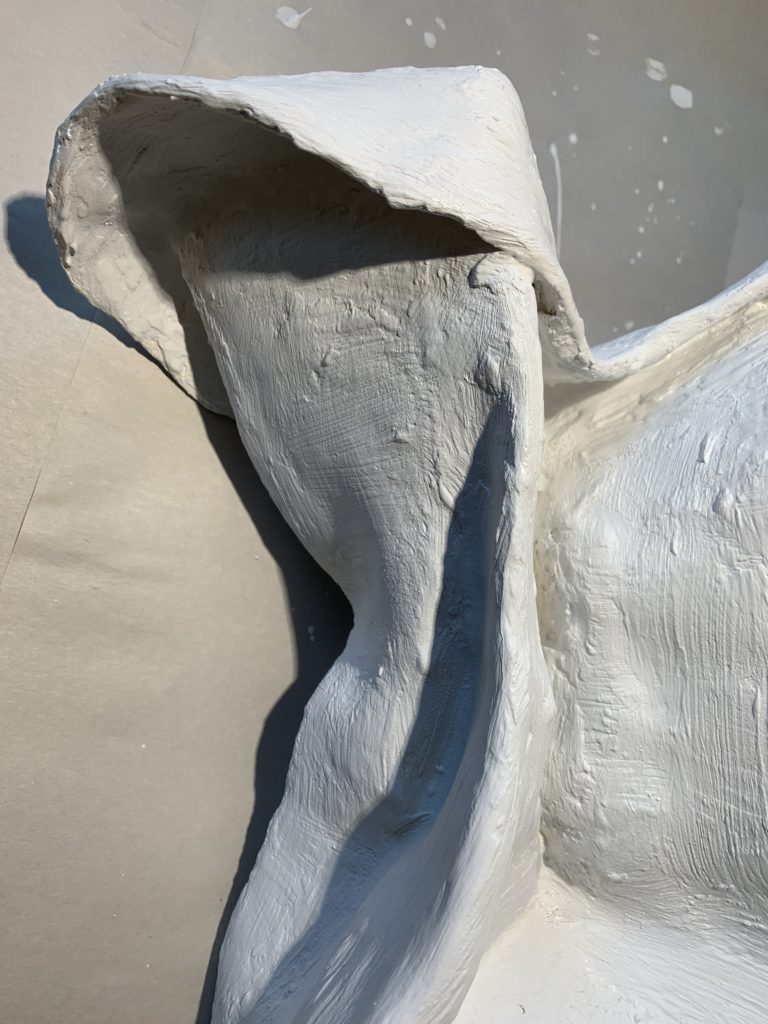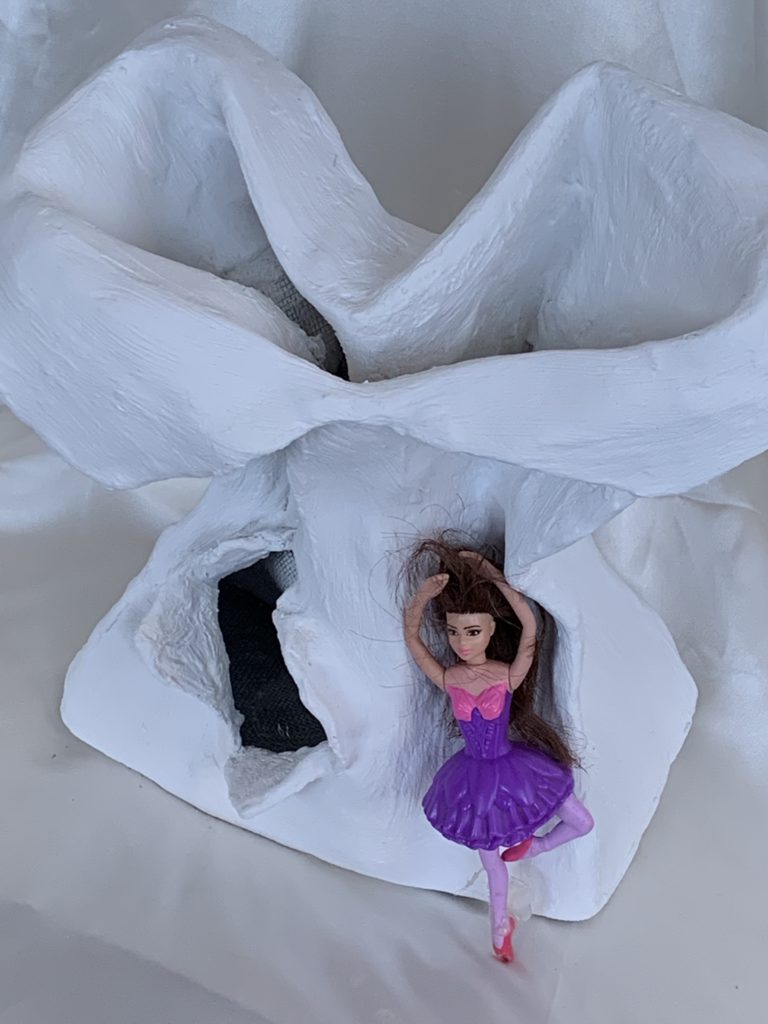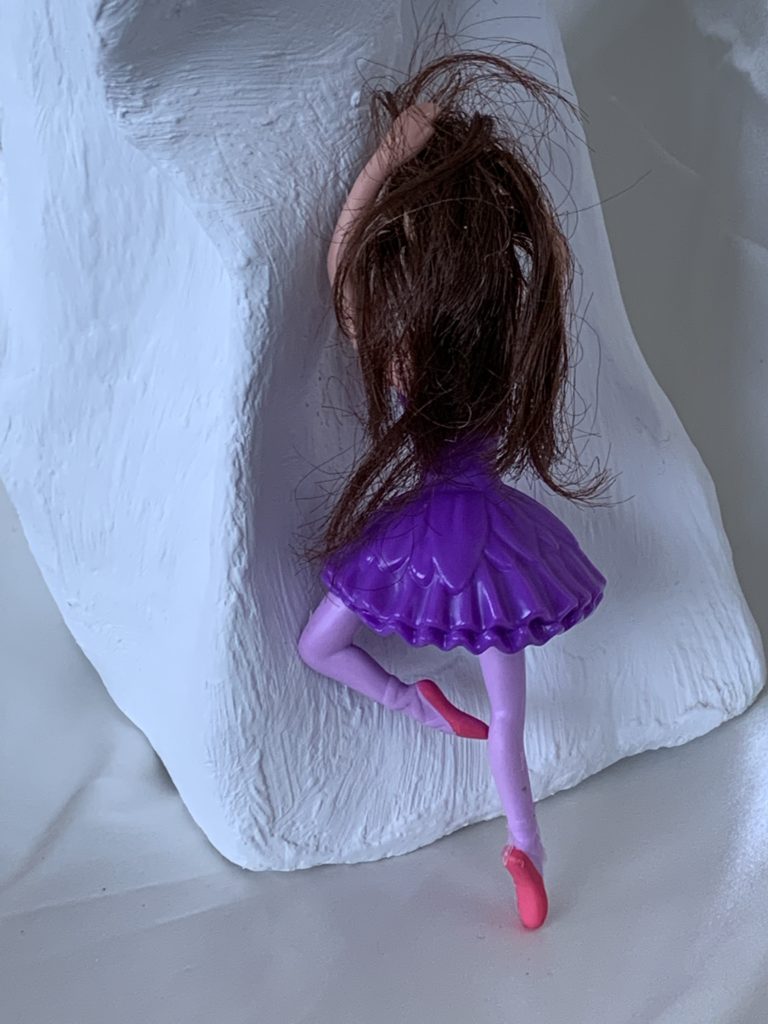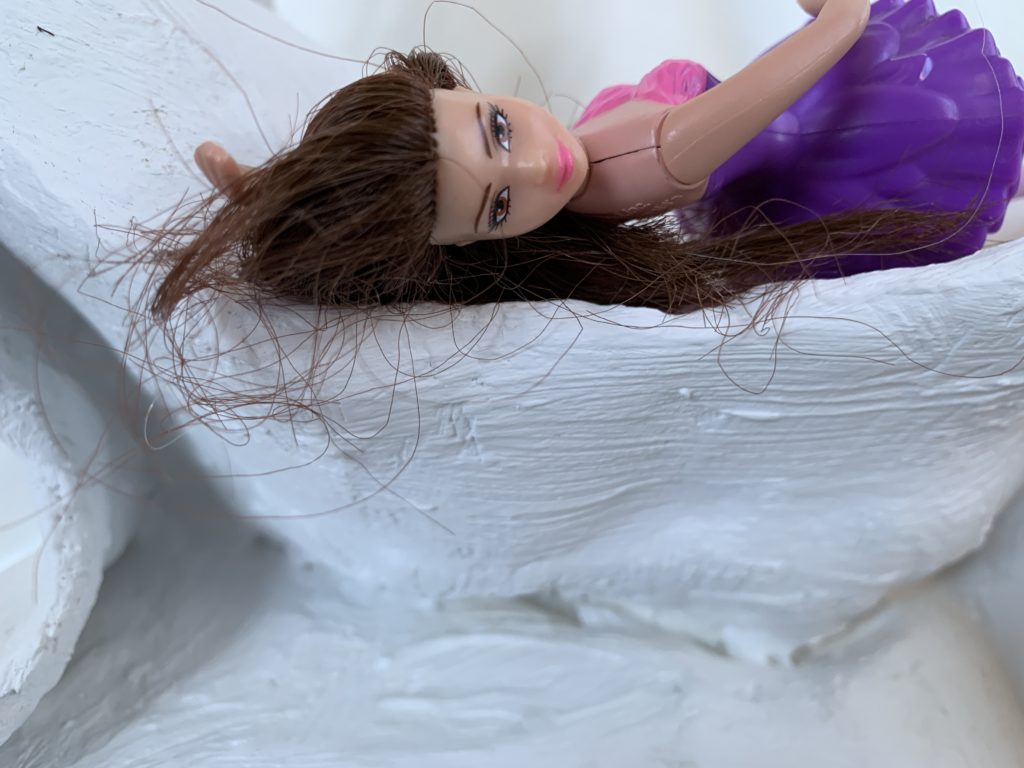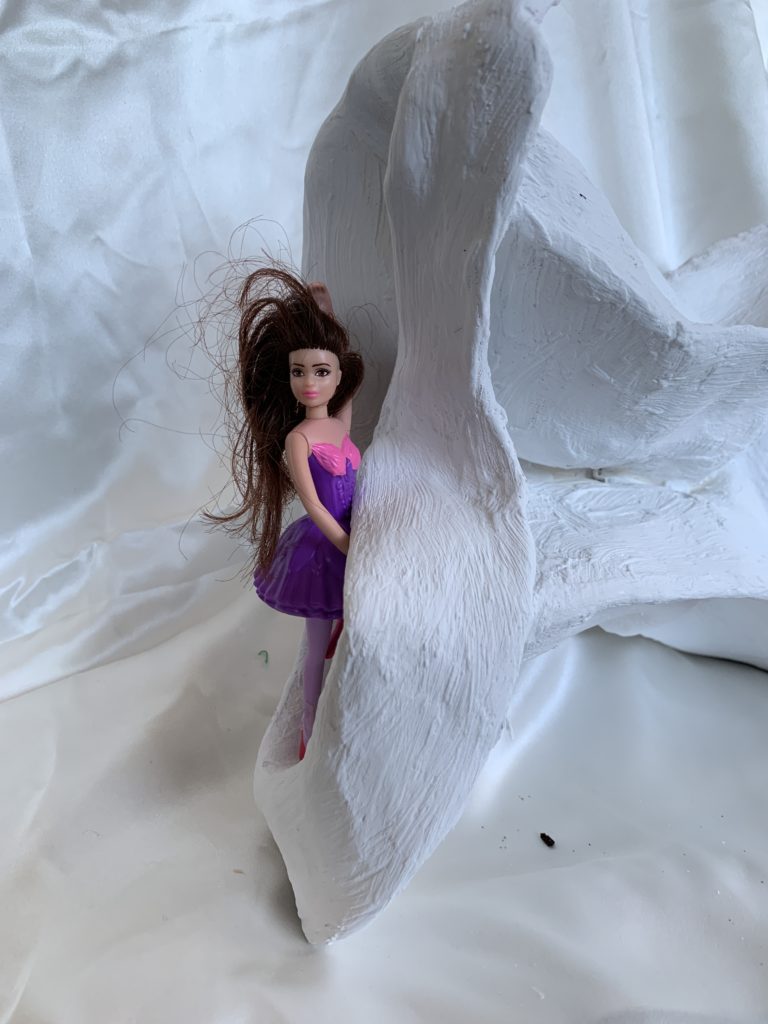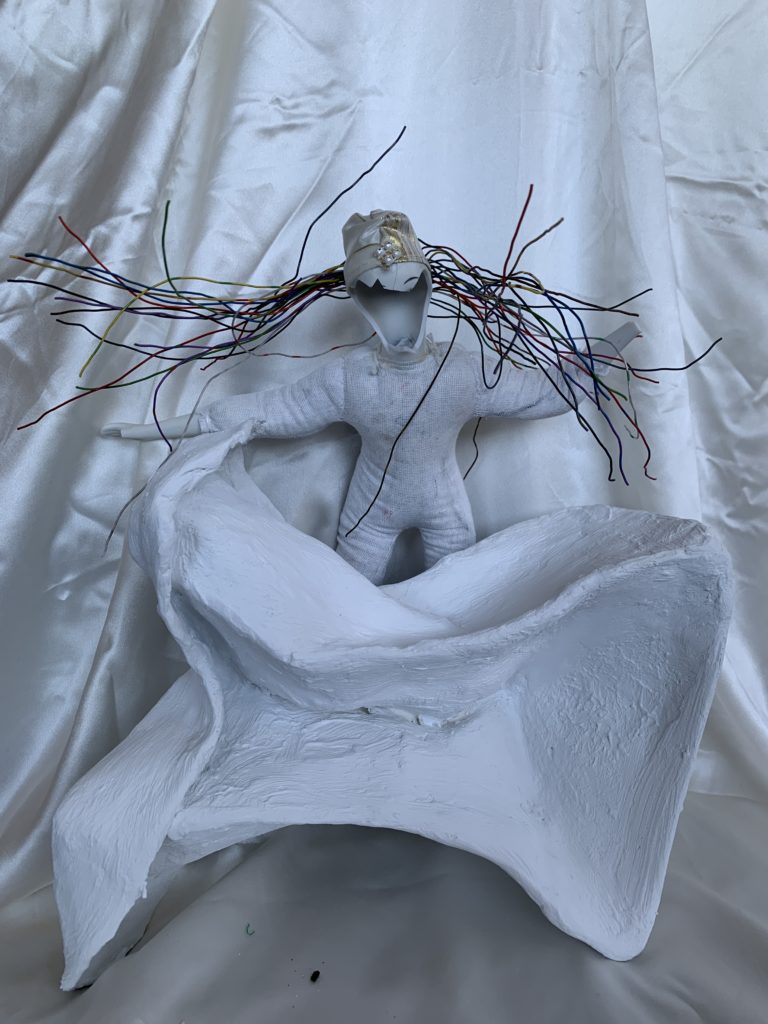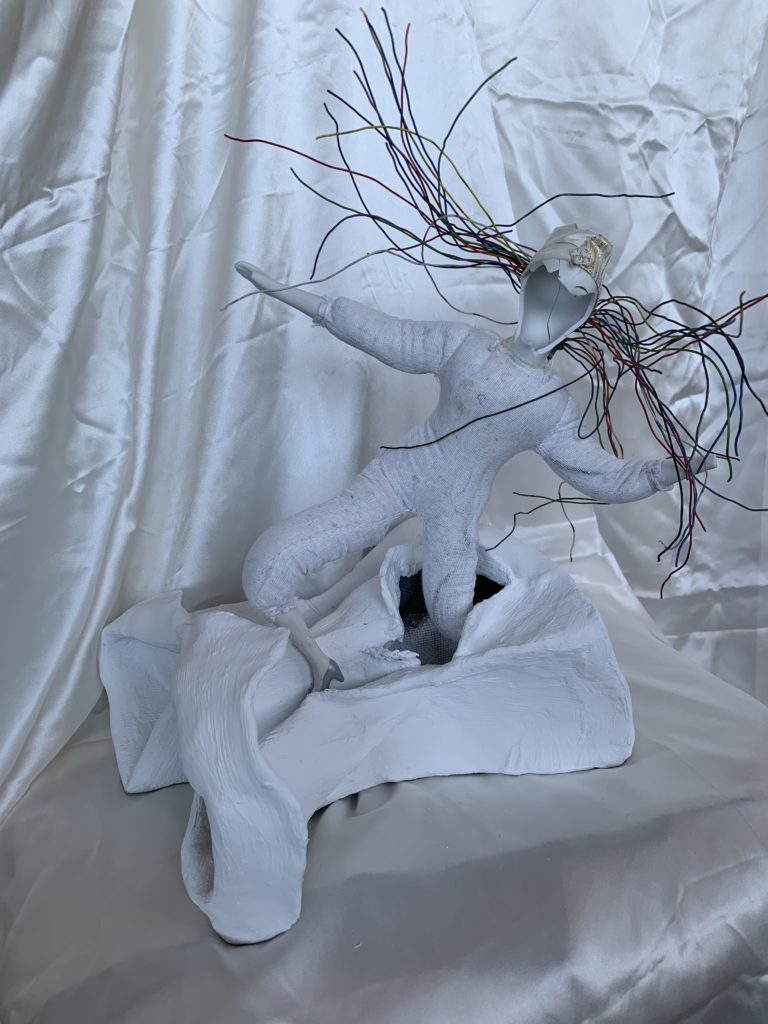 October 31, 2020 – Air Park Photoshoot