Project #3 Planar Relationships
I'll be interested to see how I feel about this assignment after I have completed it. For now, it is causing me sleepless nights, which I know from experience means that I'm engaged and engaging with the creative concepts that are trying hard to appear. The next few photographs represent some of the concepts I was playing with, but most of all, I lay awake at night and "watched" the inside of my head while pieces of wood and wood derived products swarmed around one another, trying to find their place.
I found the artist examples and research to be somewhat helpful, but it is a stretch for me to see what I can do on such a large scale in such a short period of time. Also, the work we looked at is professional and seemingly using high quality materials. Likely most of the work was done in a team and collaboratively, and in spaces that accommodated virtually limitless use of space, especially those that were in situ outside.
Artist Research
Concept #1 – torus as space to explore sense of self in relation to space
I had wanted to play around with the torus shape; I imagined making a human-sized torus, one that would allow a person to walk inside of a torus and experience the interior of the most basic shape of the universe. However, wood and wood derivatives do not lend themselves to creating this shape, and so I have tucked this one away for later, and see it as somehow connected to a "labyrinth", another concept I shall return to.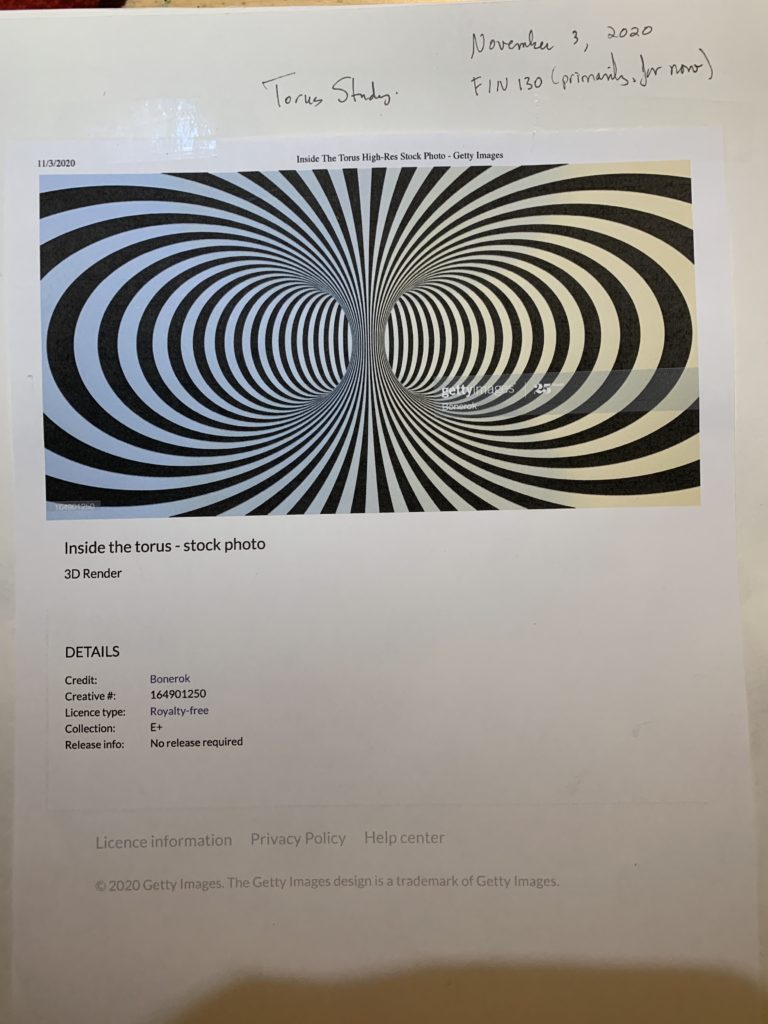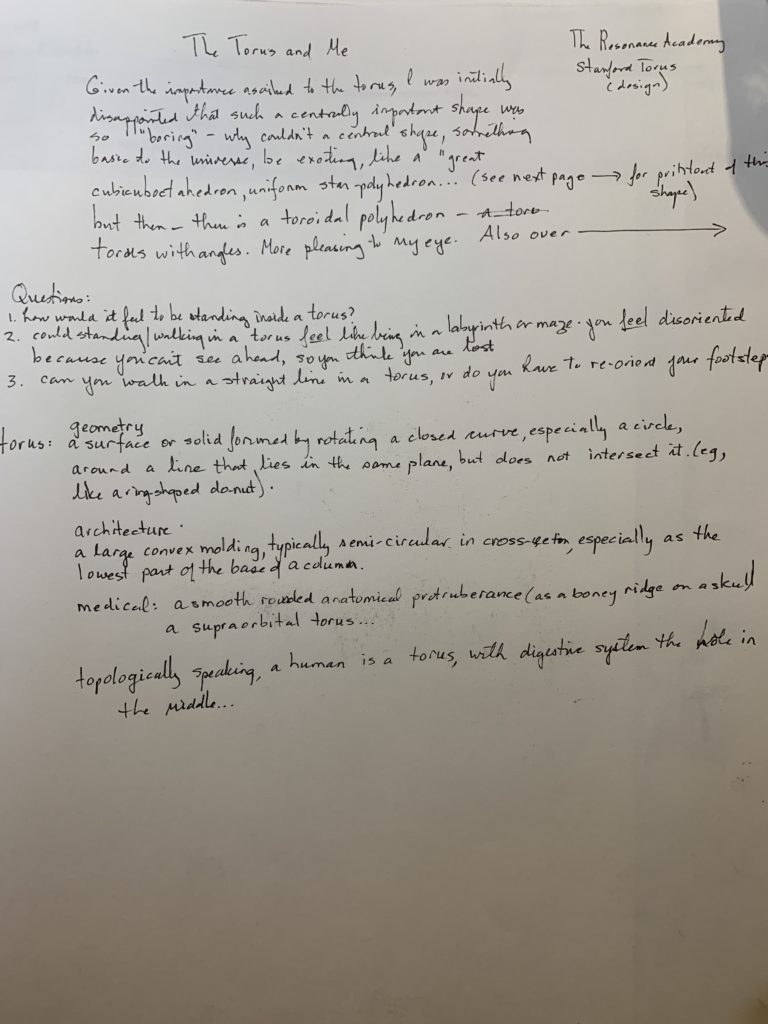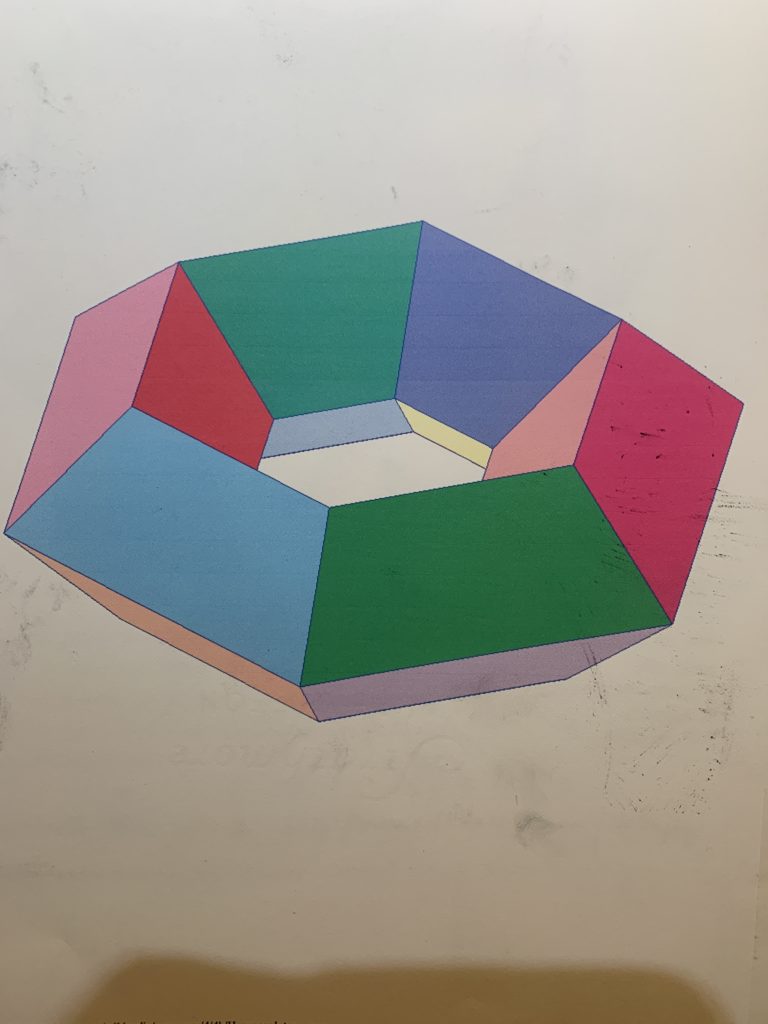 Concept #2 – knit a pod in which to hide the self
2nd idea: to knit a "pod" using very large needles and large hemp or bamboo based yarn. This would involve buying materials, and I decided to work with what I have on hand rather than incur expense. Although I'm finding this project difficult, I also like working with "constraints" and limitations.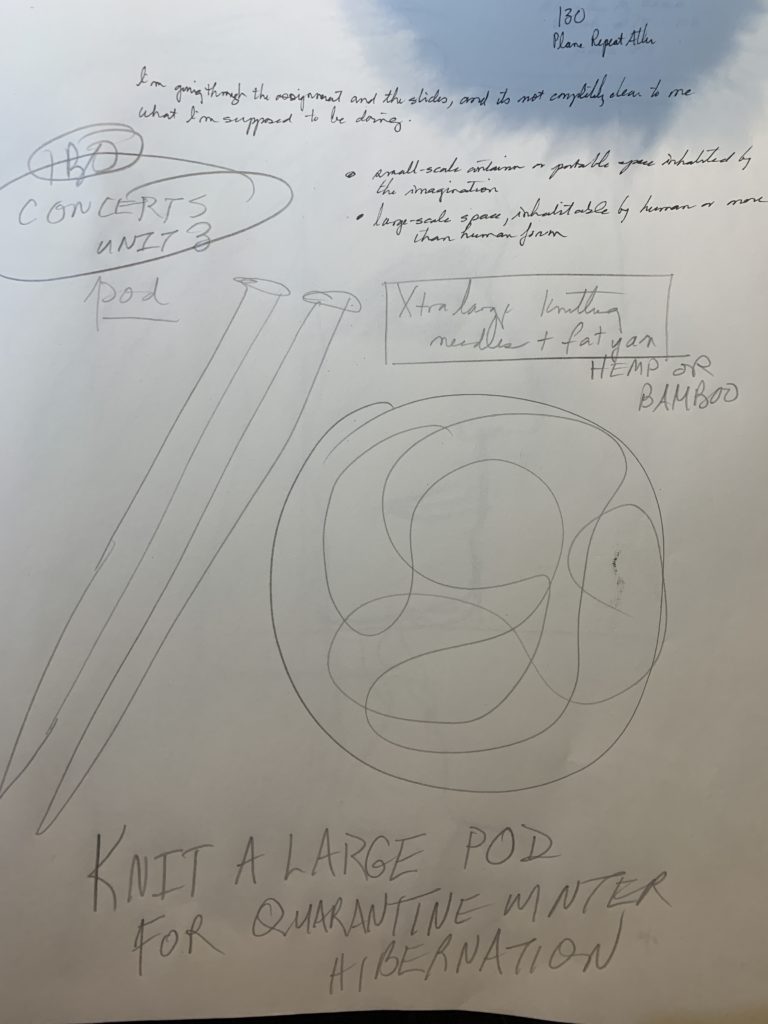 Concept #3
"Nothing to Hide" – the main story after all is done
the message in the metonymy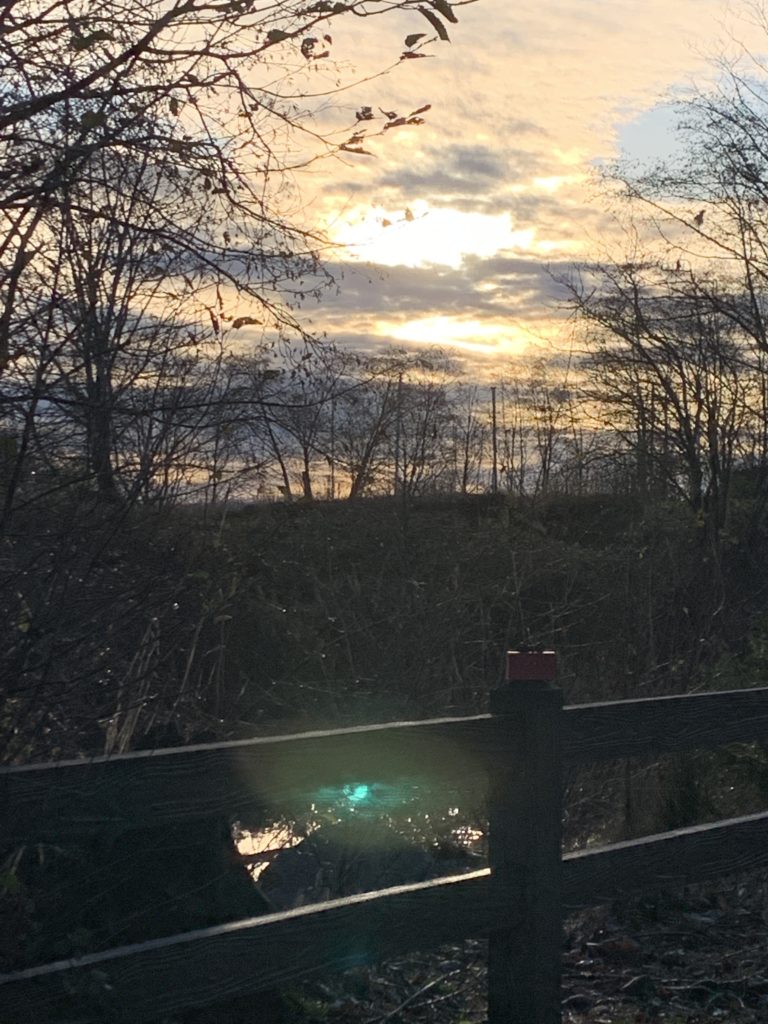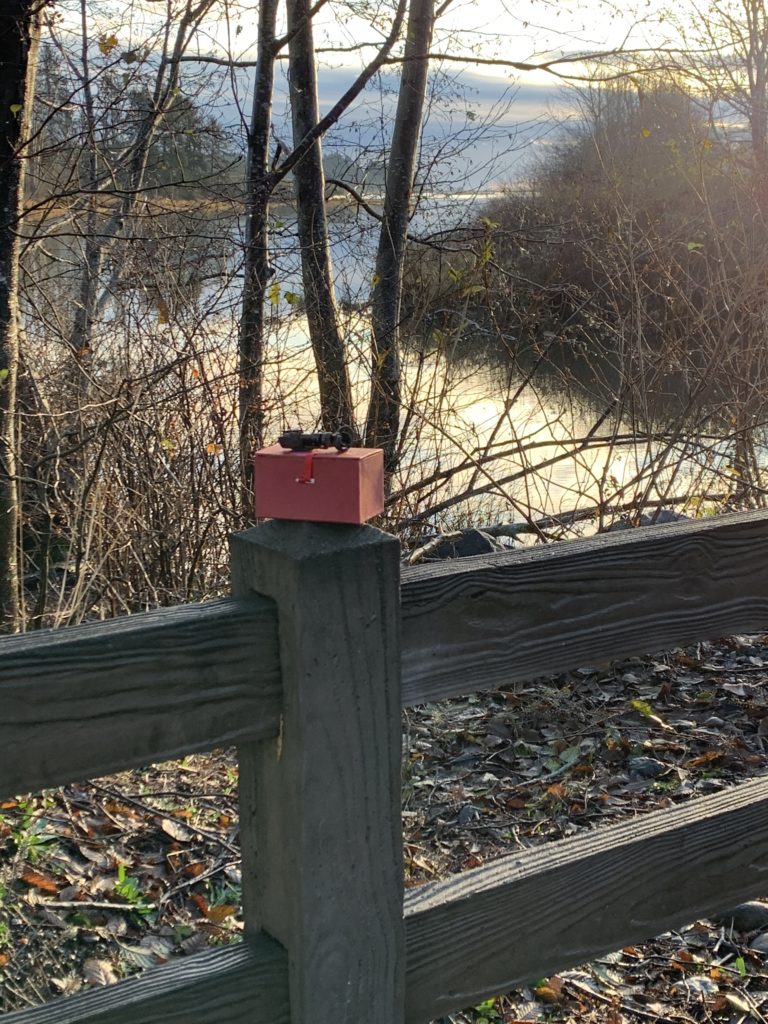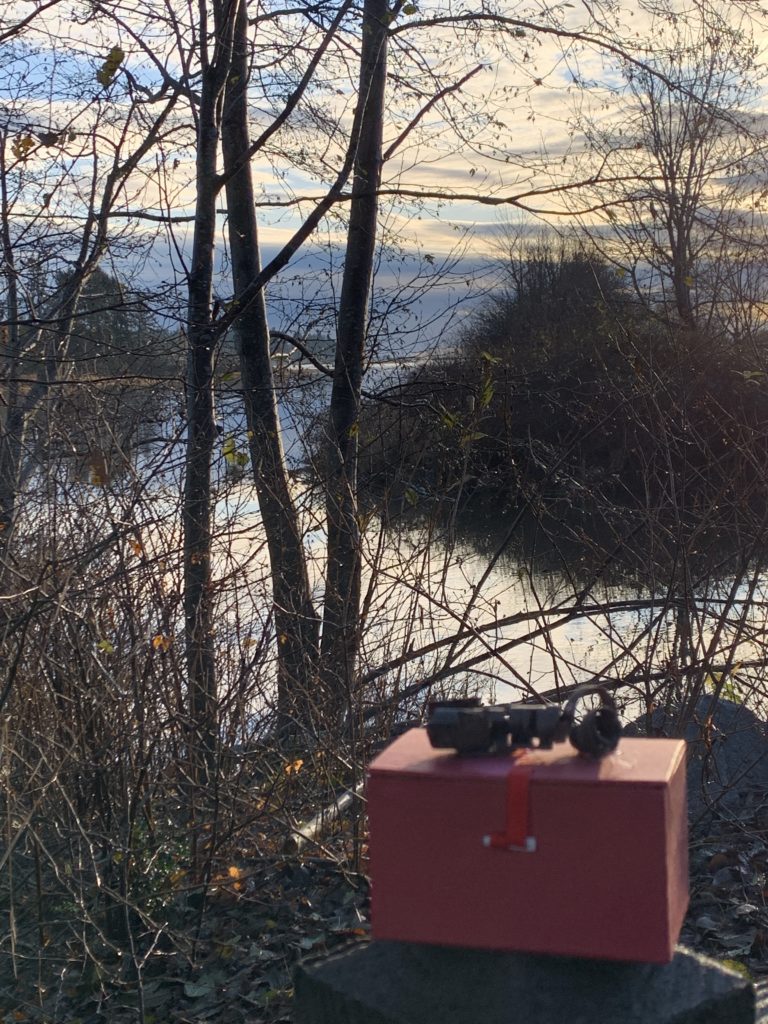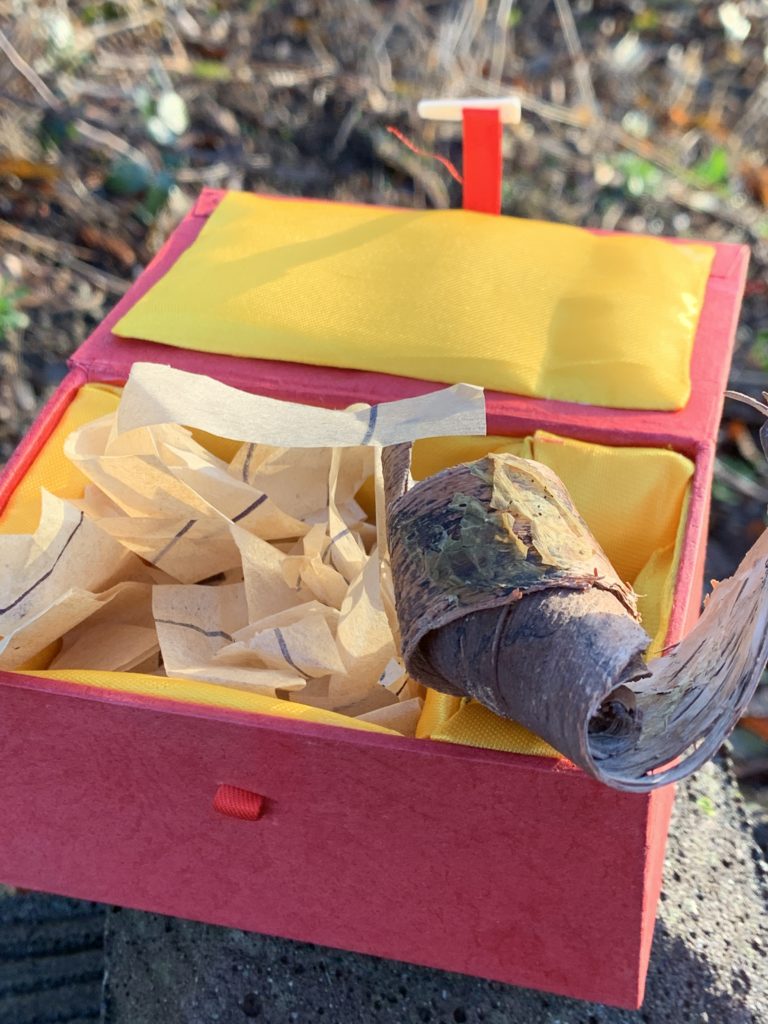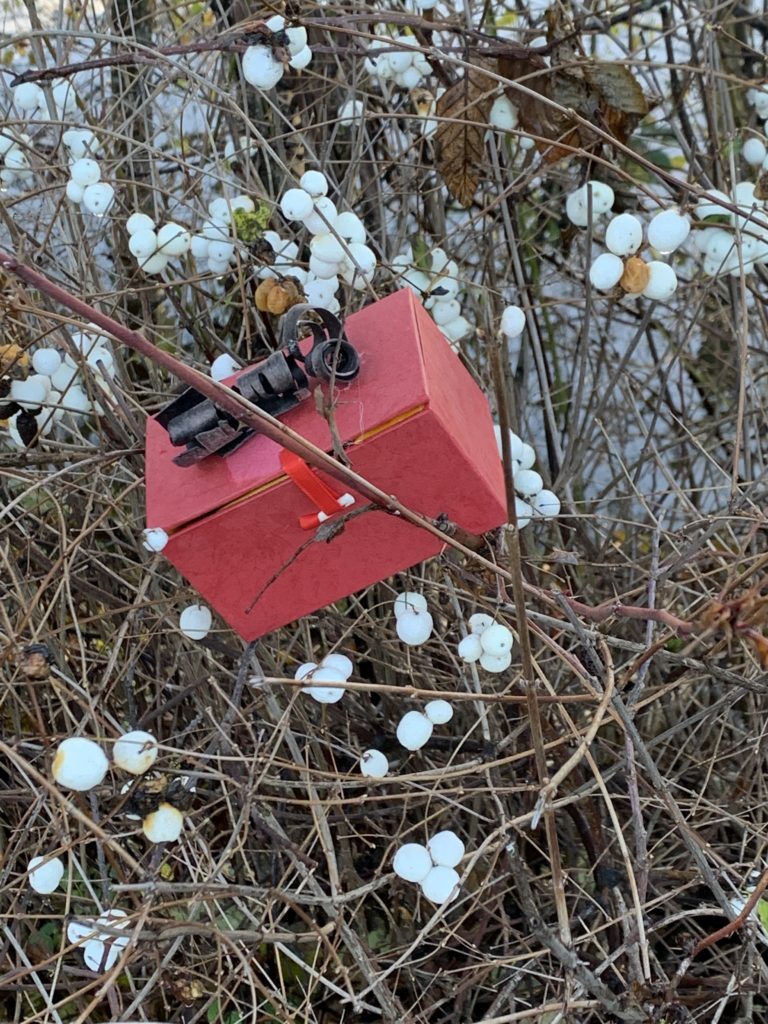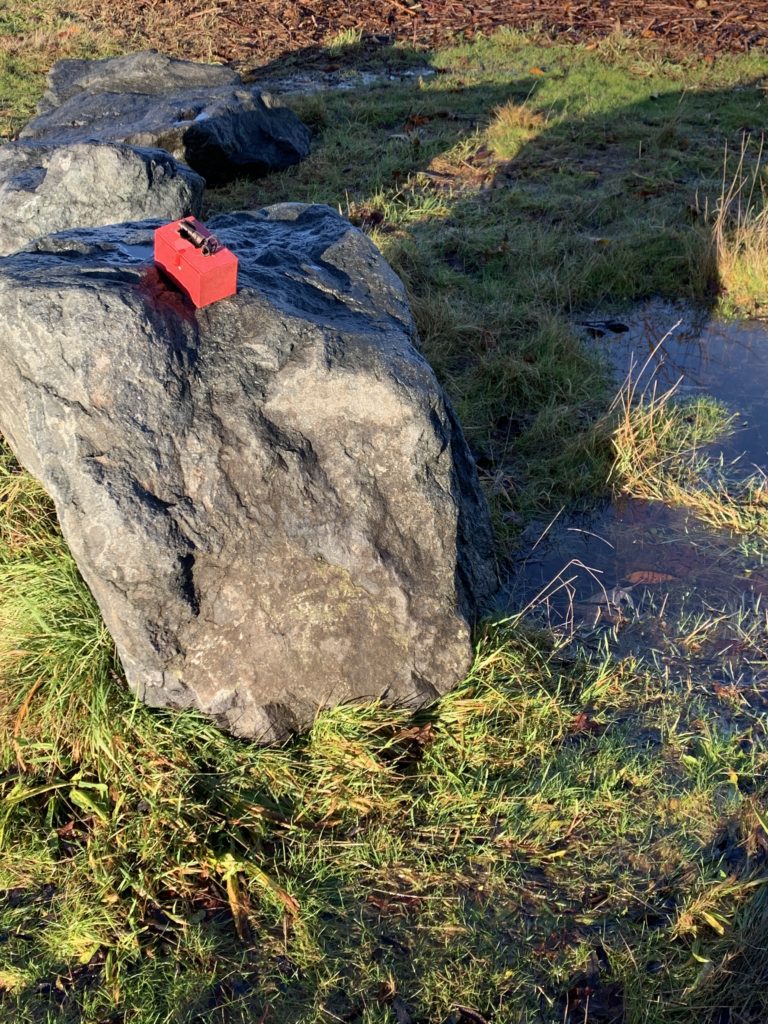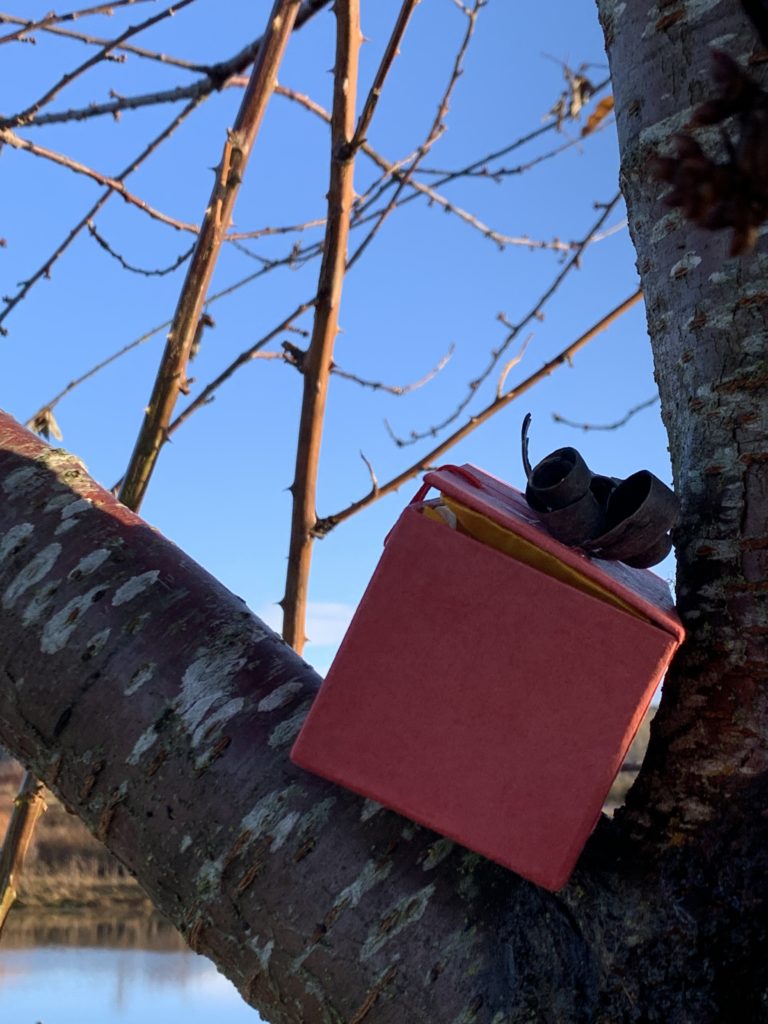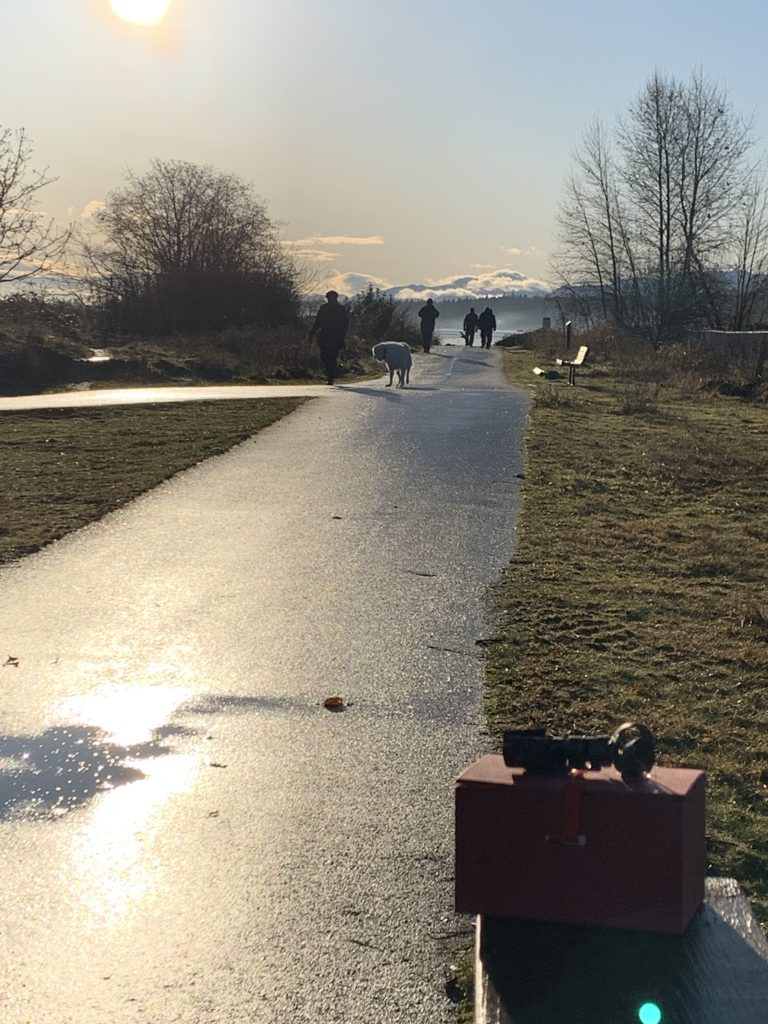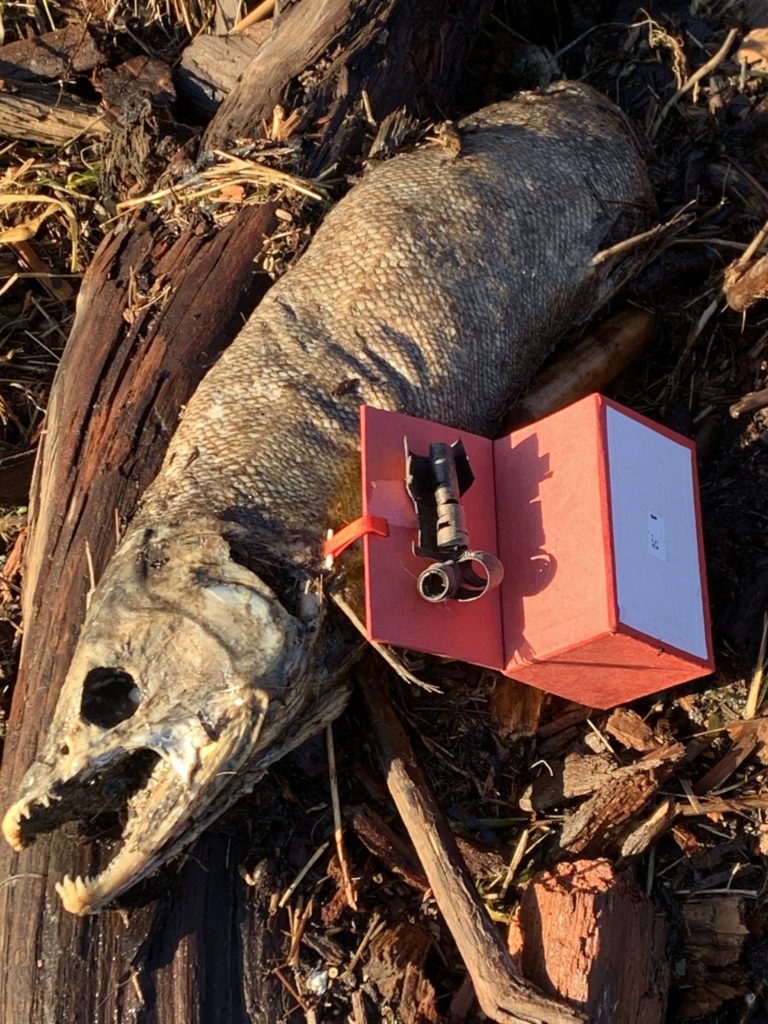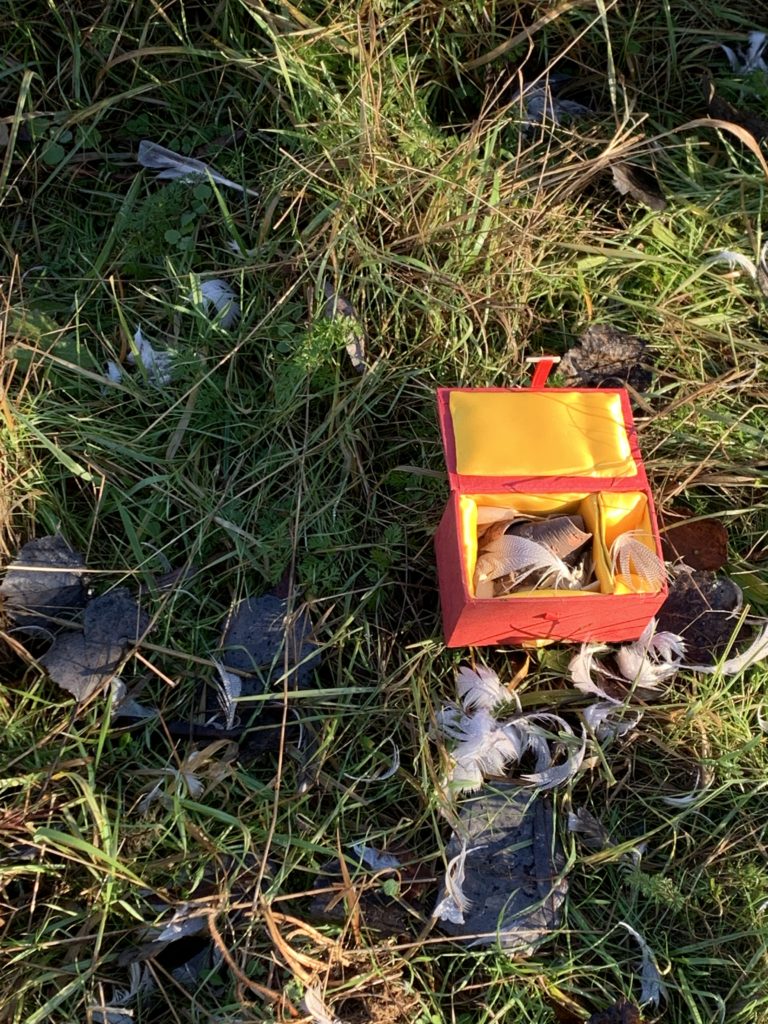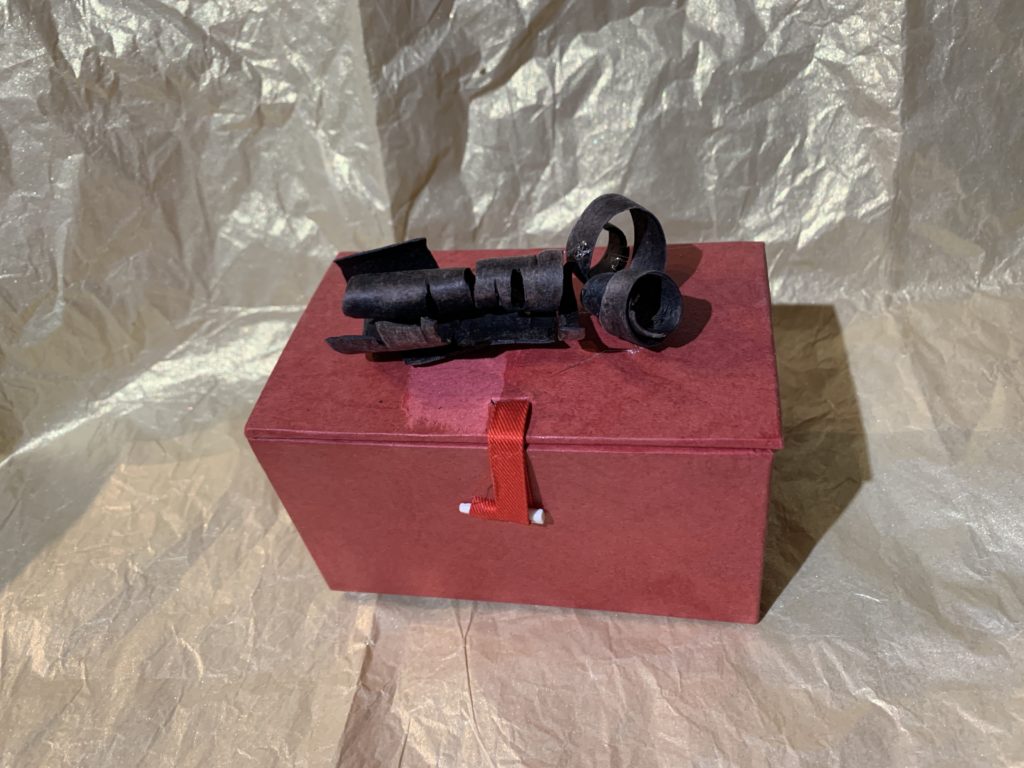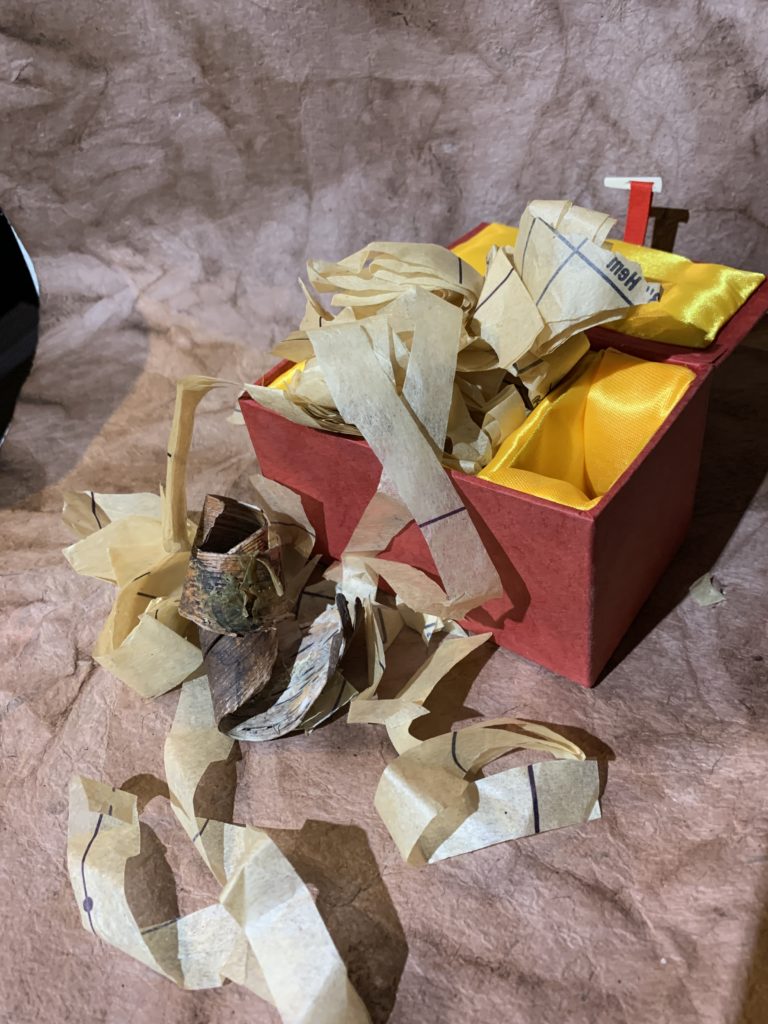 THE process (of building the maquette, the original)
a structure made of various woods and wood related items. This structure will be six feet high, and 3 x 3 feet square. In situ. One side open, a box into which a person (me) can step to disappear from the present moment, be camouflaged from who I am and where I live. Inspired in part by the Treehouse project, the inside of the structure (wallpaper) will include representations/drawings on paper in charcoal that are nostalgic/from childhood.
December 8 update: I did not include the charcoal drawings from childhood. I have a couple of other projects in mind, one of which may return to the childhood theme and the charcoal drawings. I did consider other options for what to put in or beyond the frames on the one wall of the "escape" room, and considered creating a shelf for each one of the frames on the wall, and on the shelf I was going to put one of the assemblages that I made between 2015 – 2017. These assemblages are "feminist" and reflect a sense of being in bondage to tight strictures/expectations in life. I decided NOT to include the assemblages in this current project because I wasn't prepared to face the task of figuring out how to attach shelves strong enough to hold the assemblages to the frames, and because I suspected that adding the assemblages might be "too much". And I was dubious about adding those three pieces that now just stand alone, and wondered if they would dilute as part of this bigger piece. However, there is always the future and I can revisit those assemblages to see if they fit anywhere.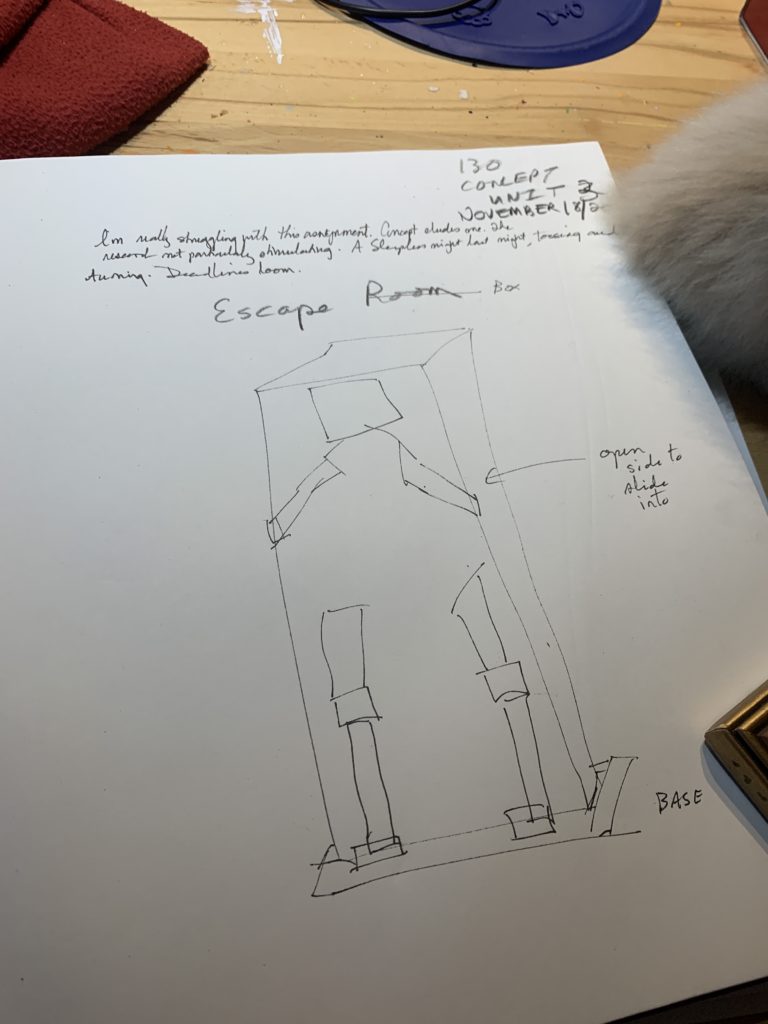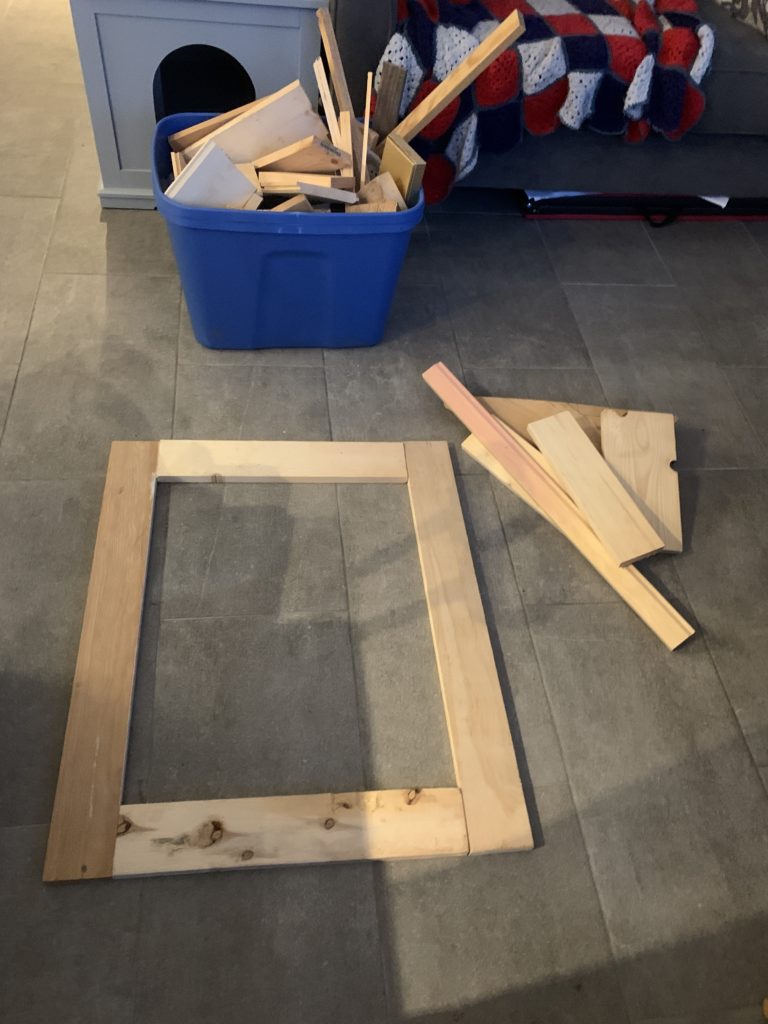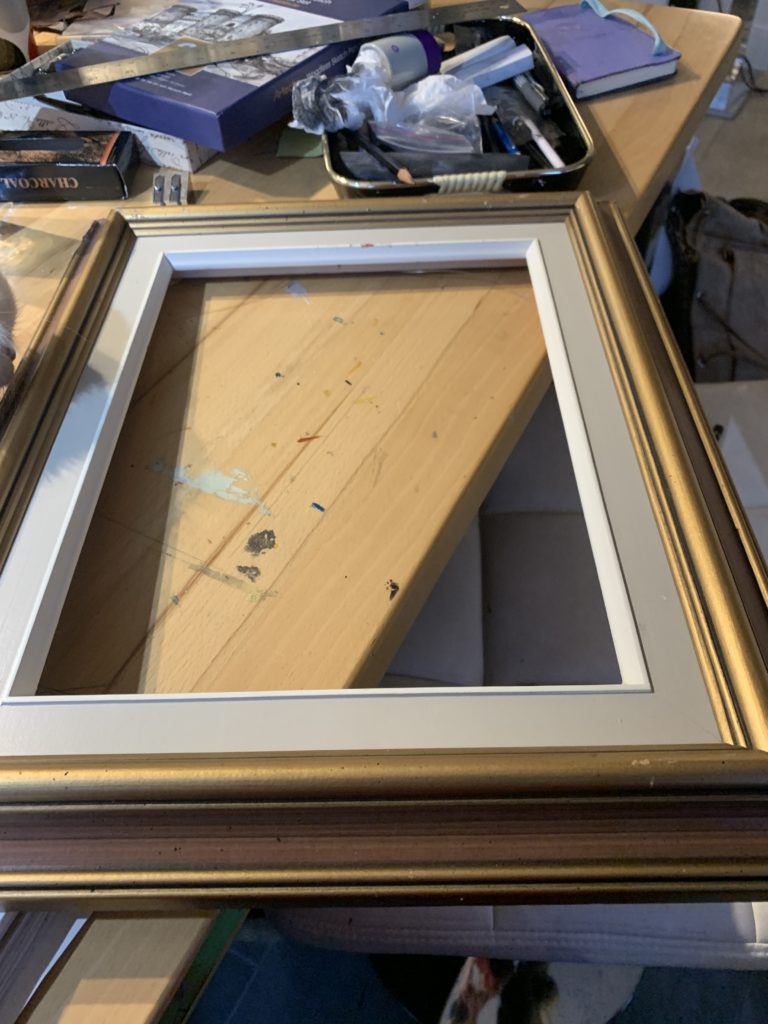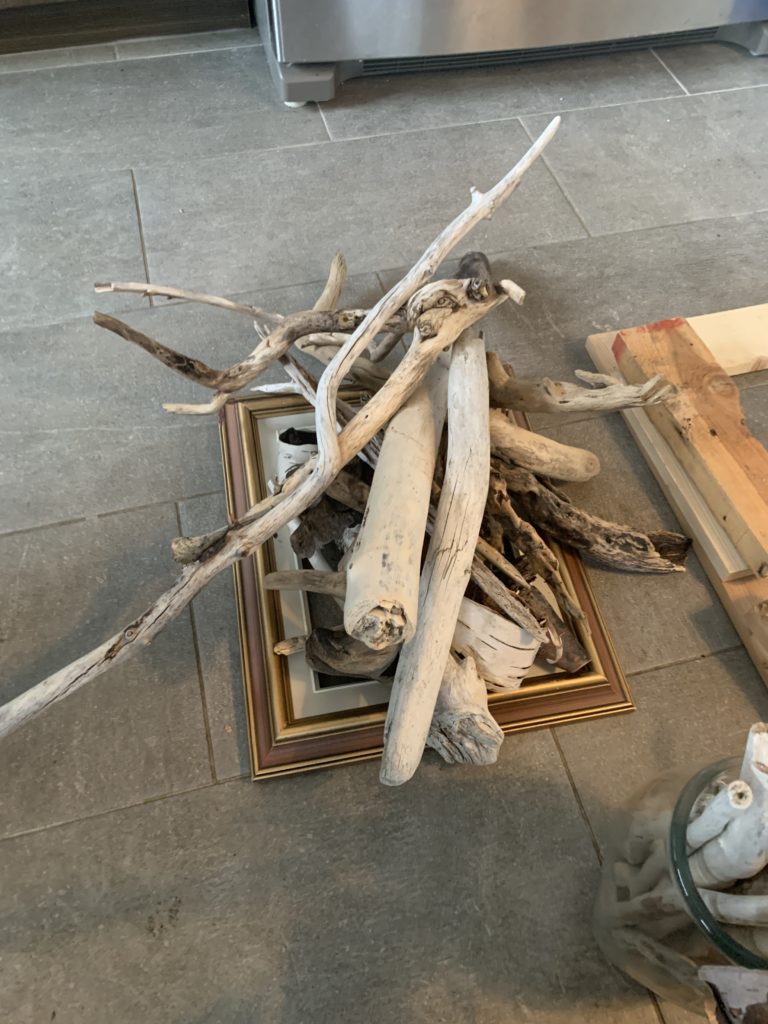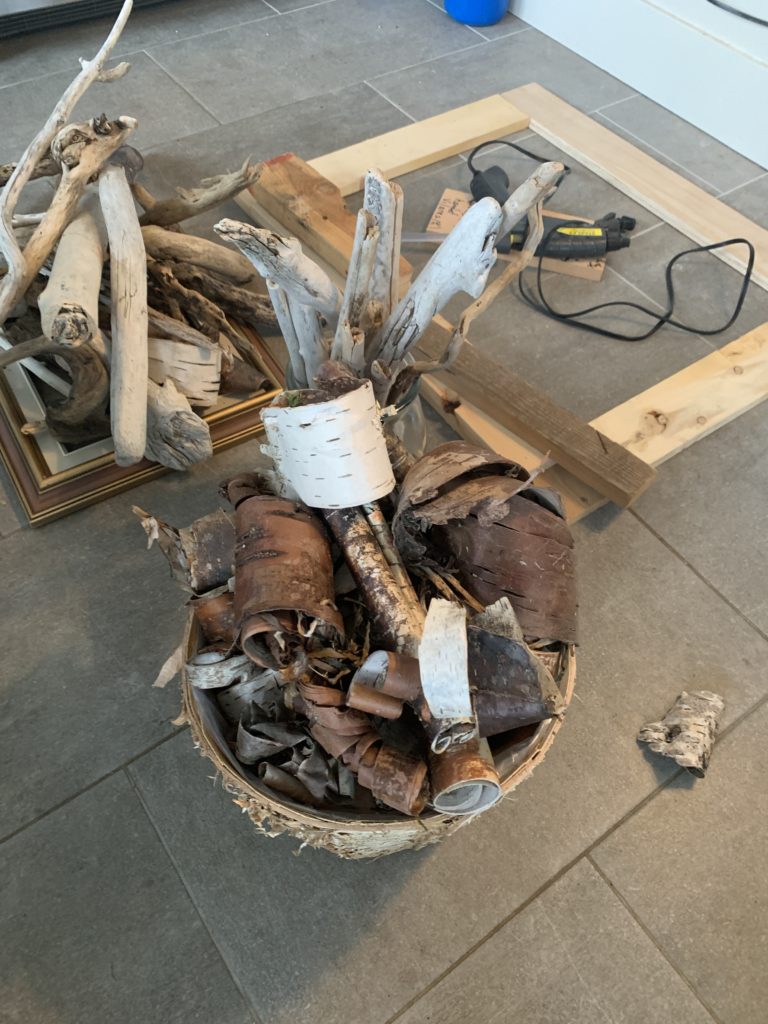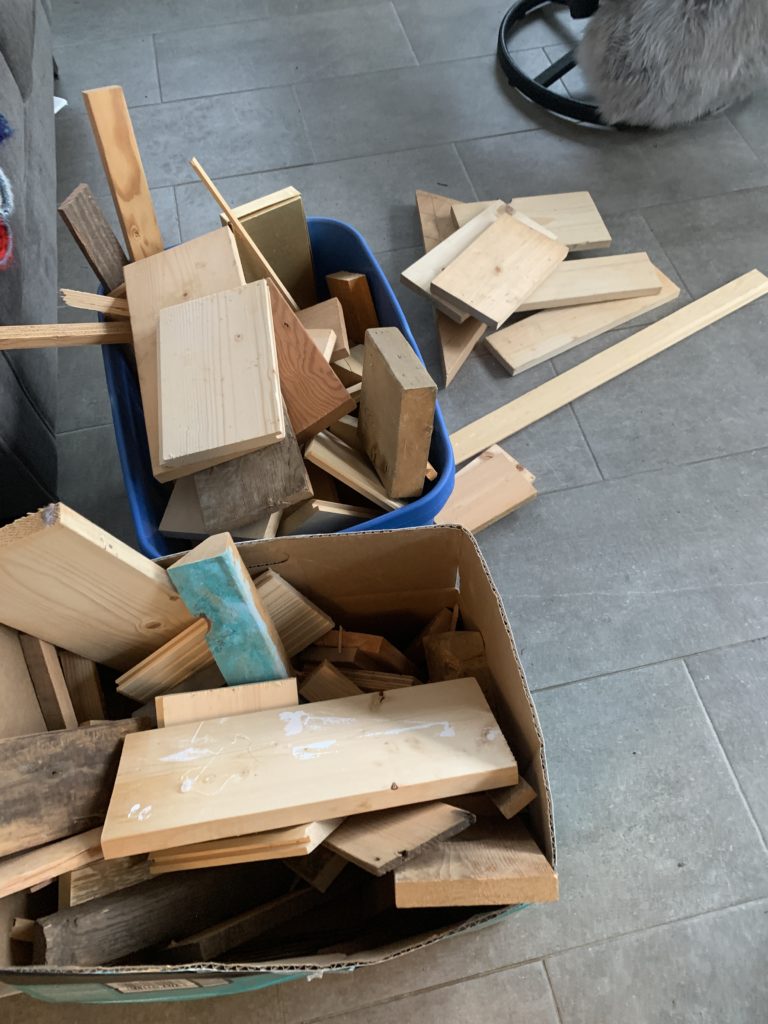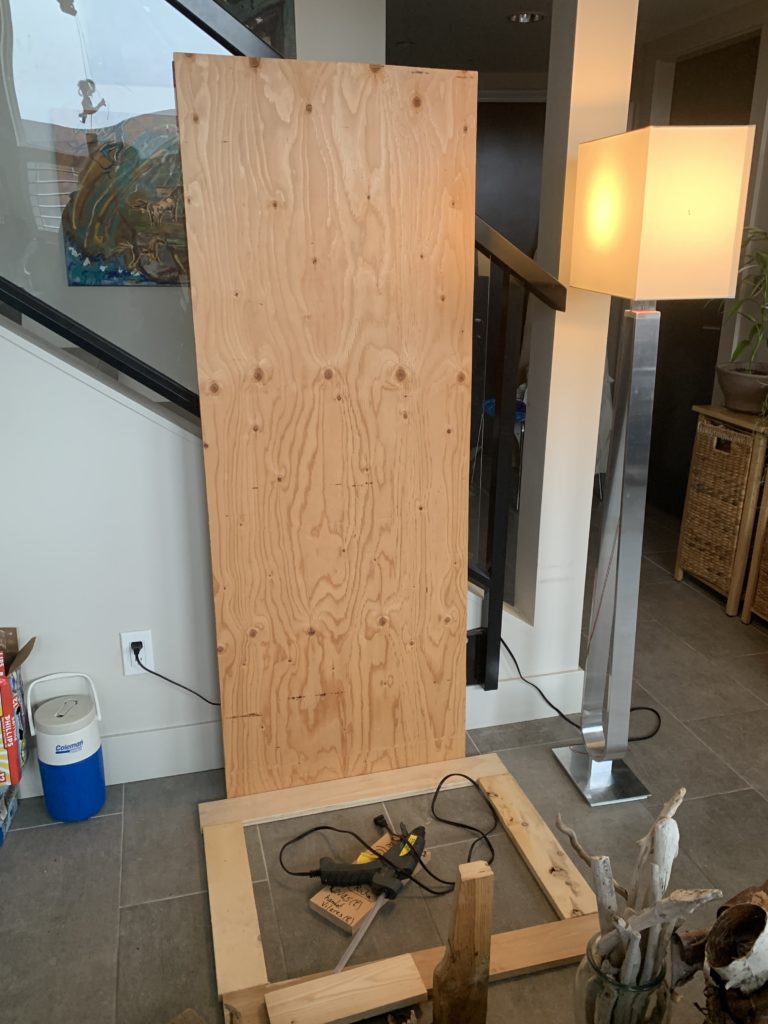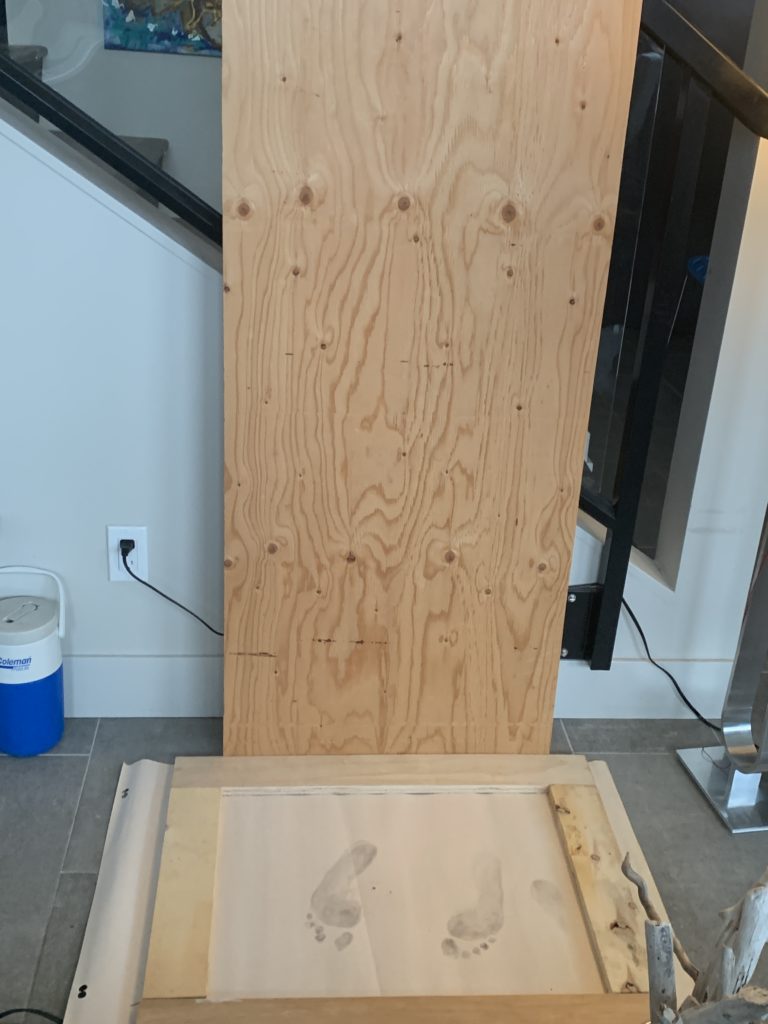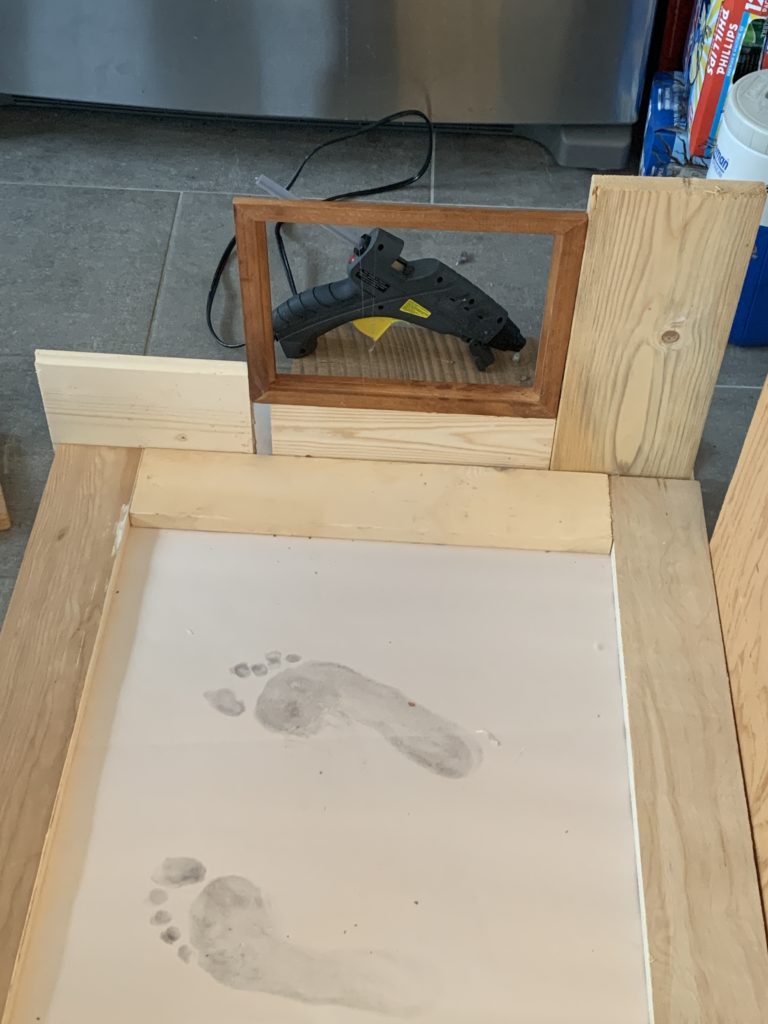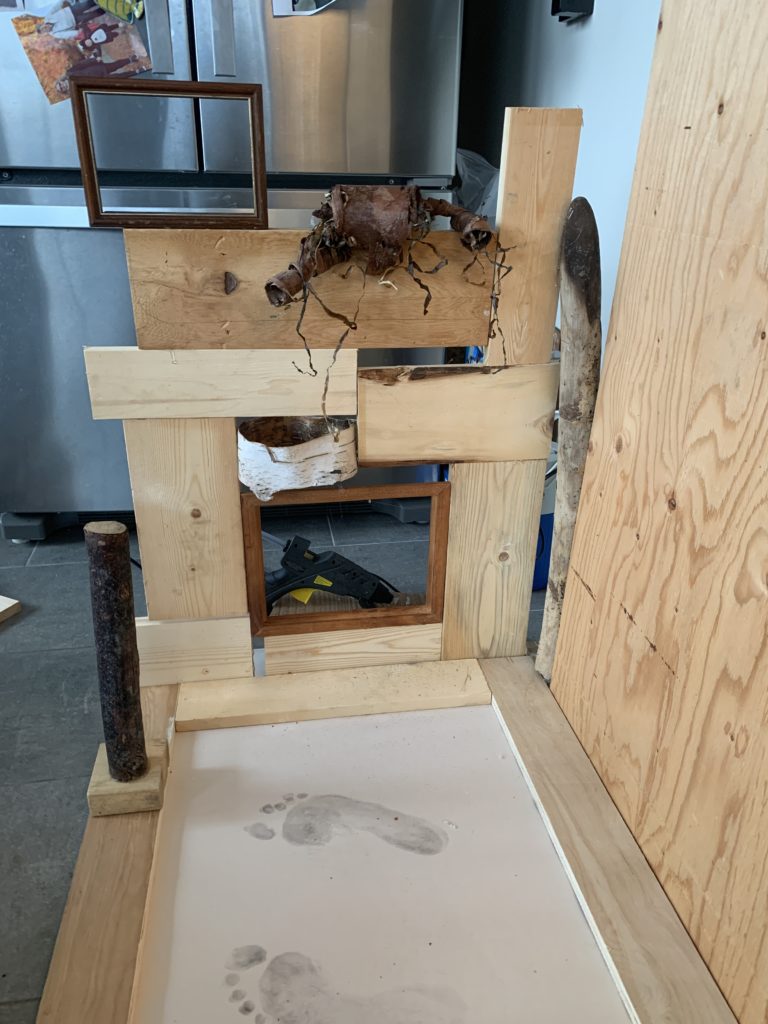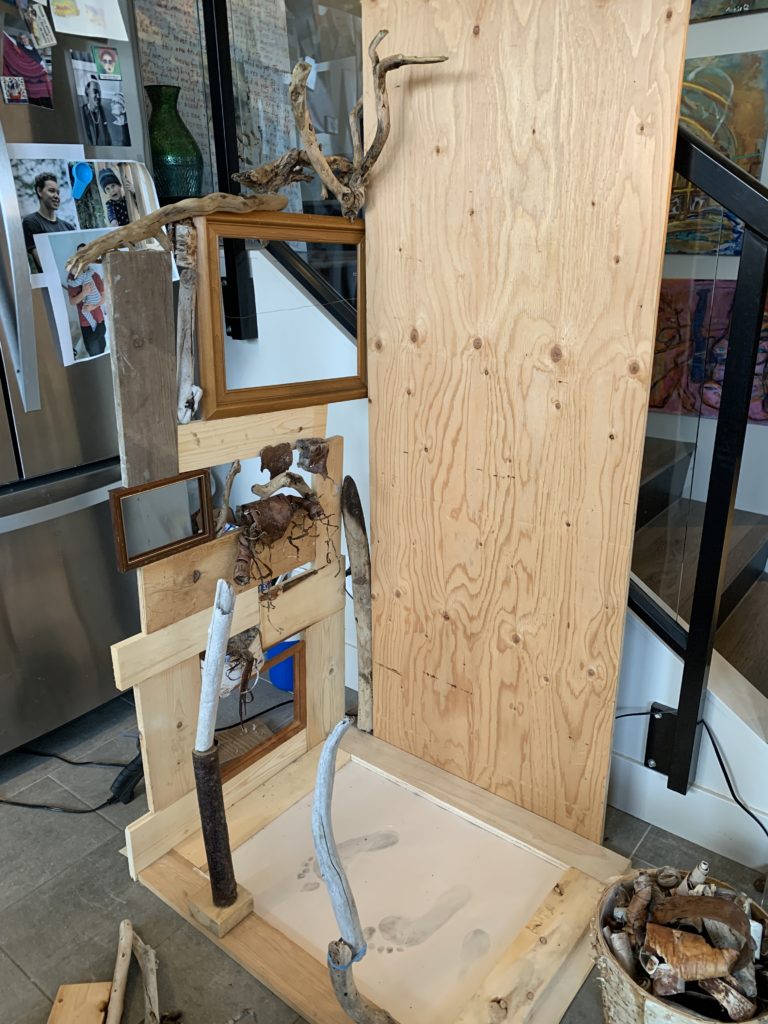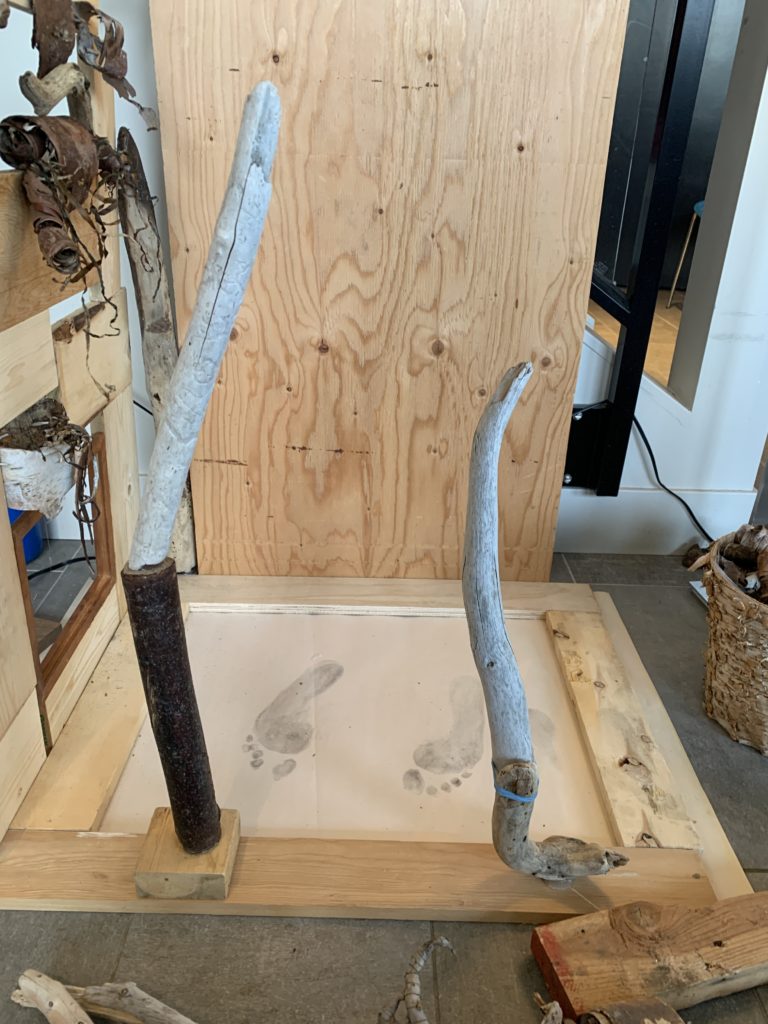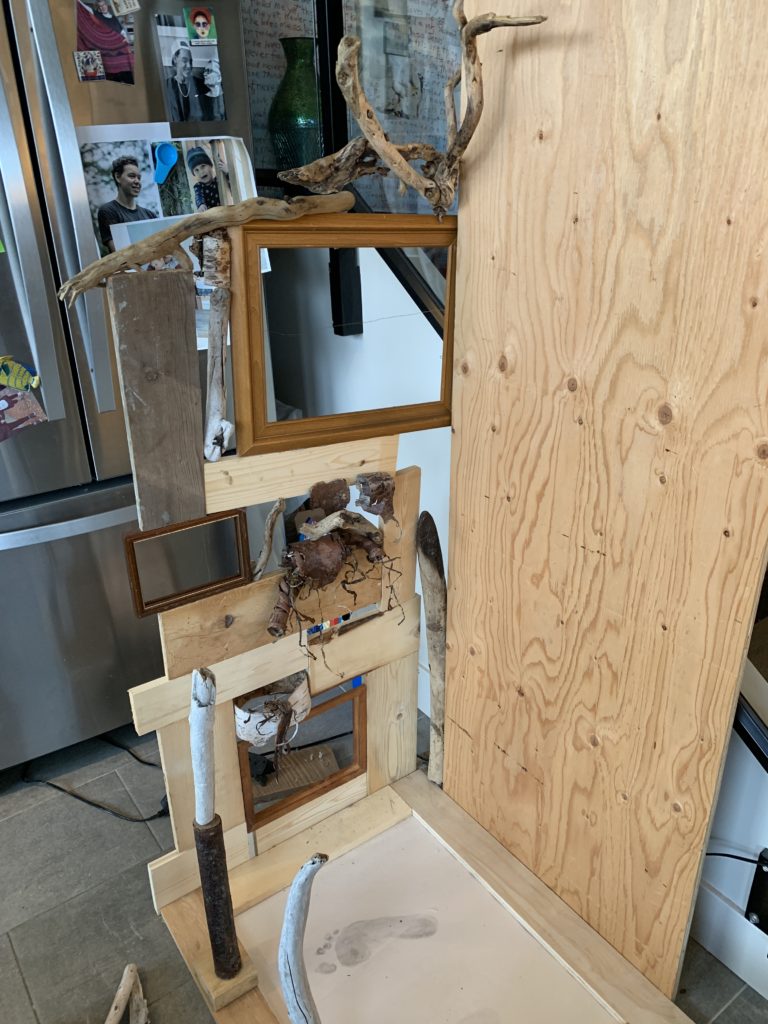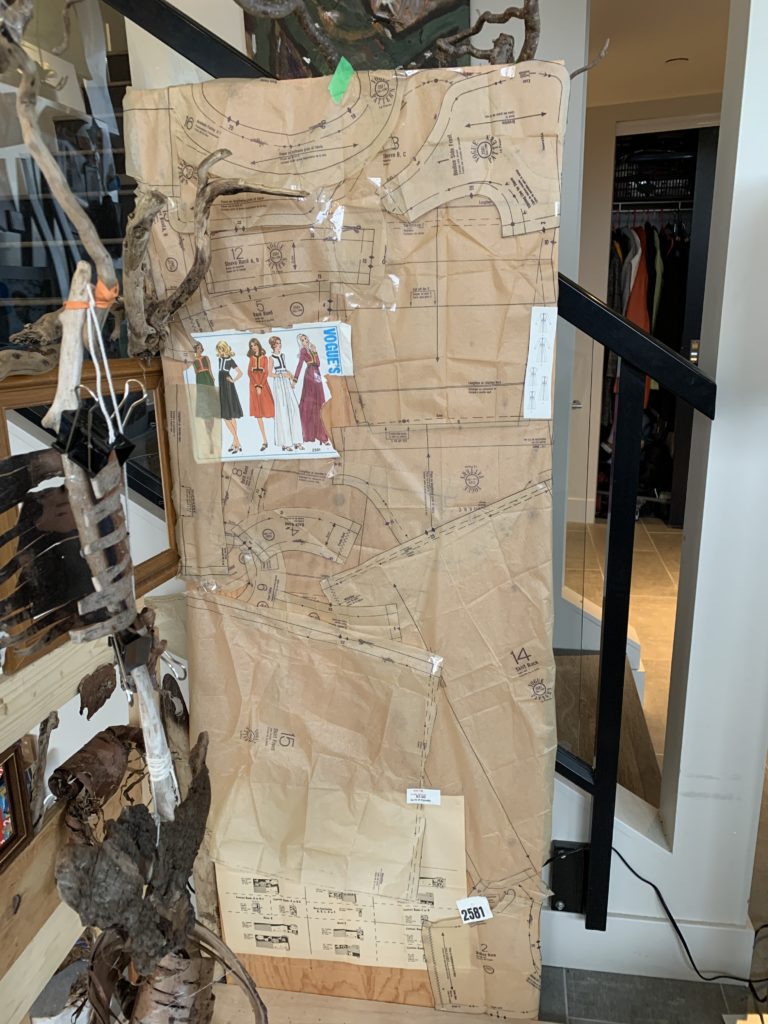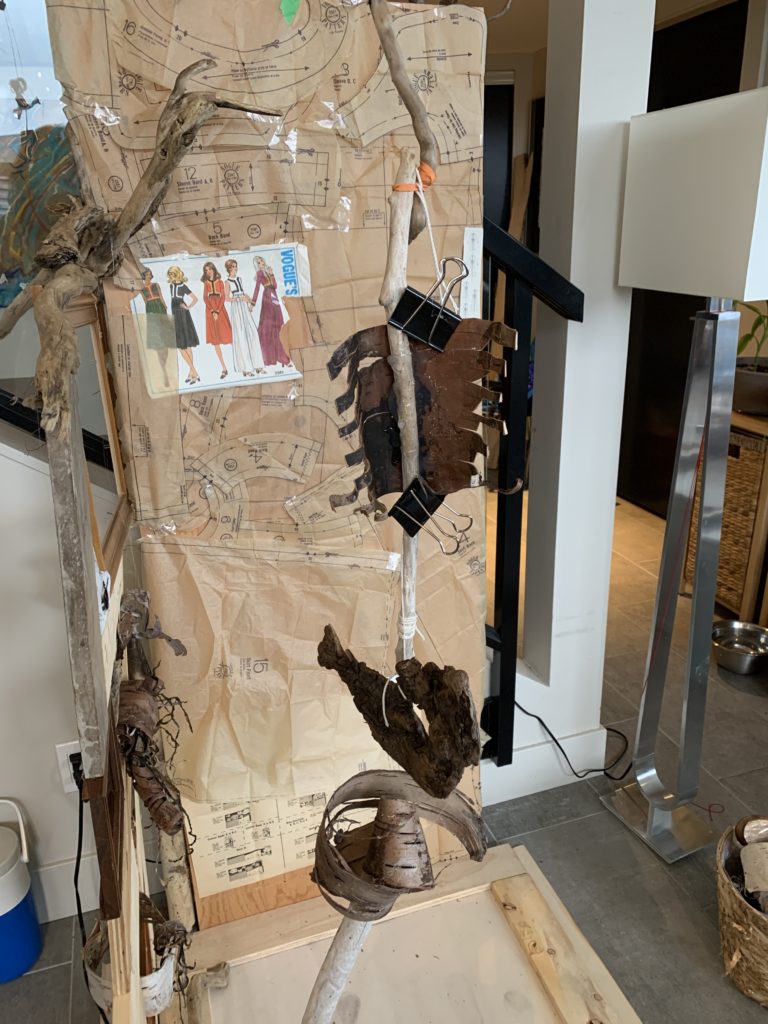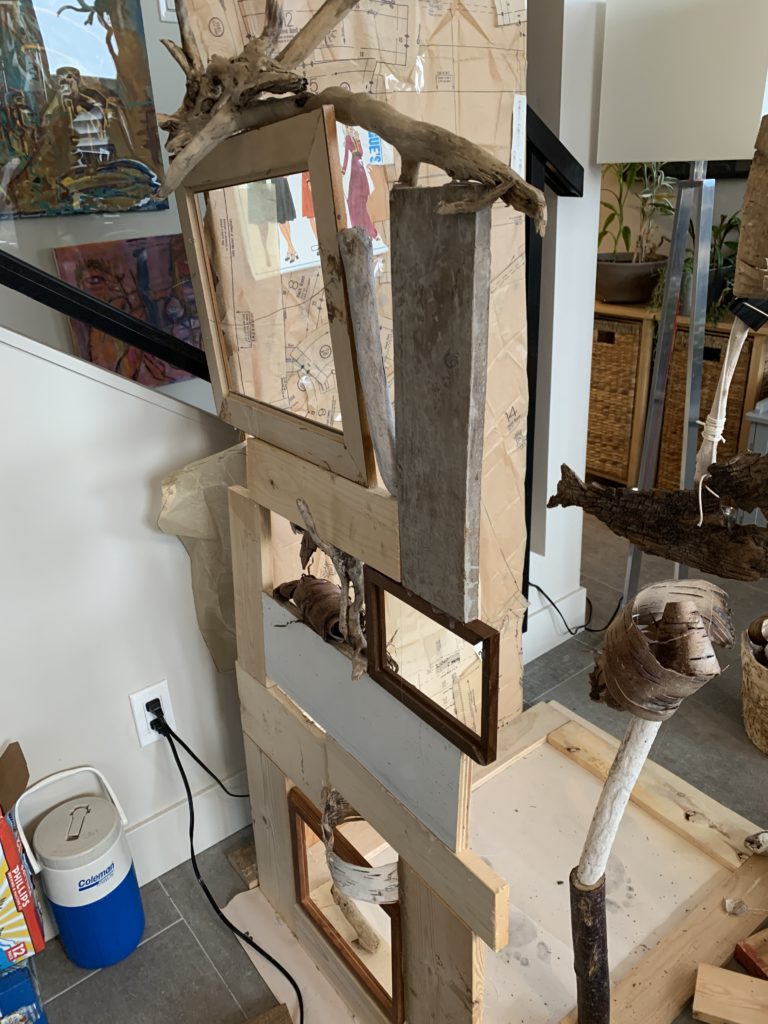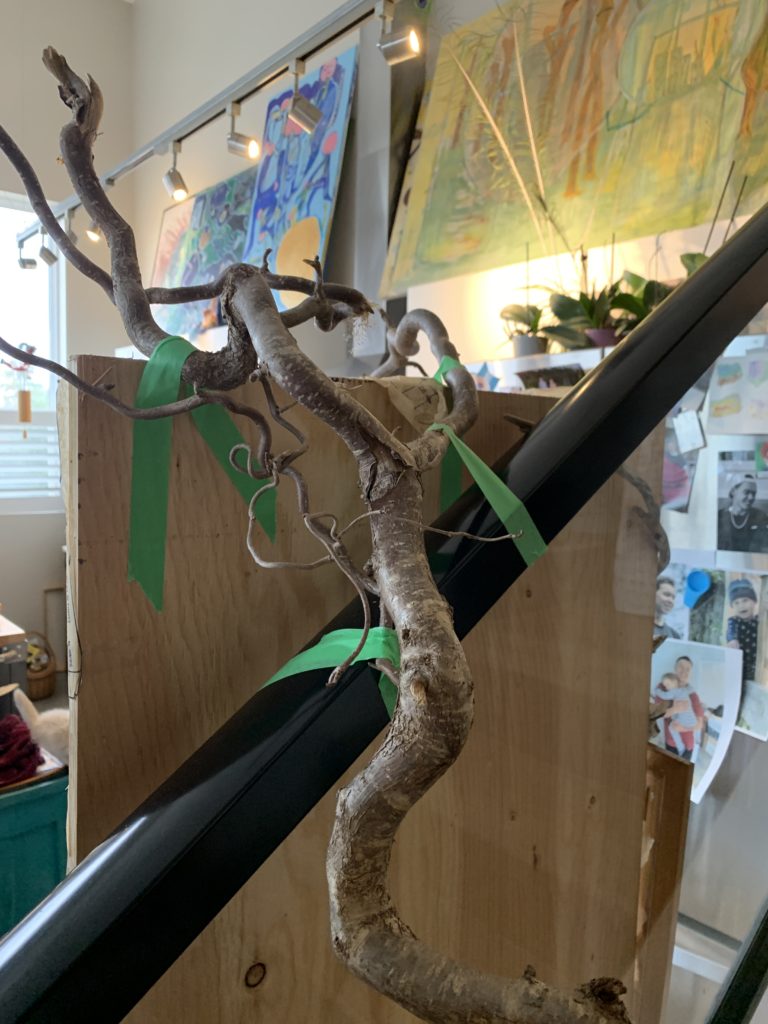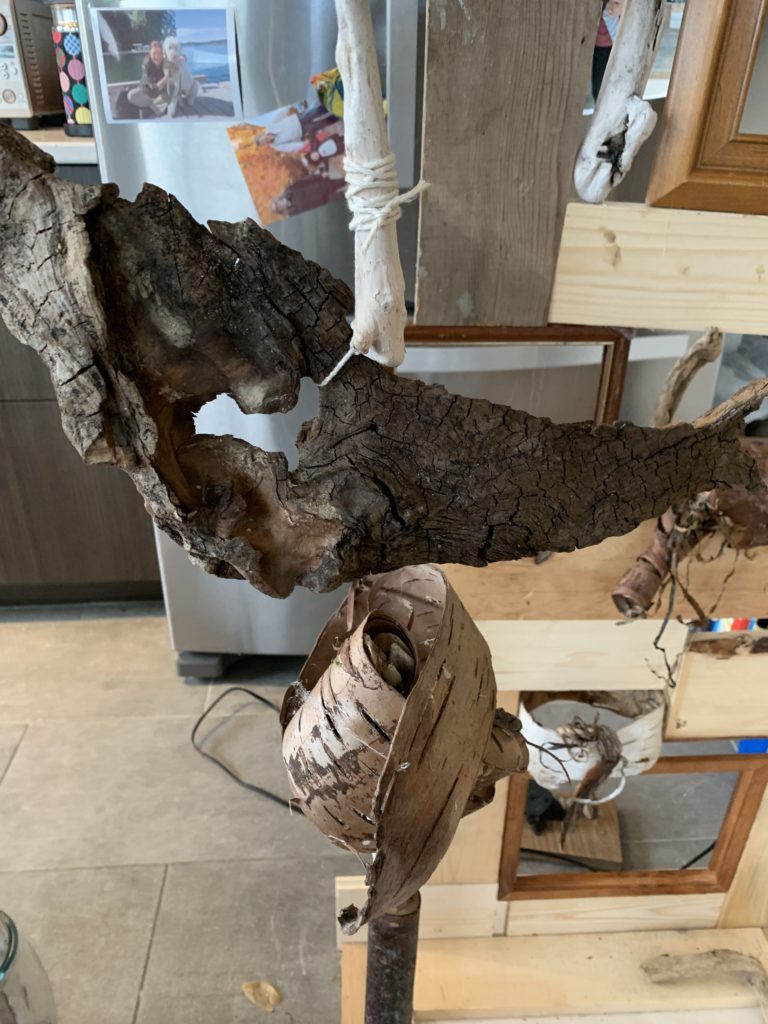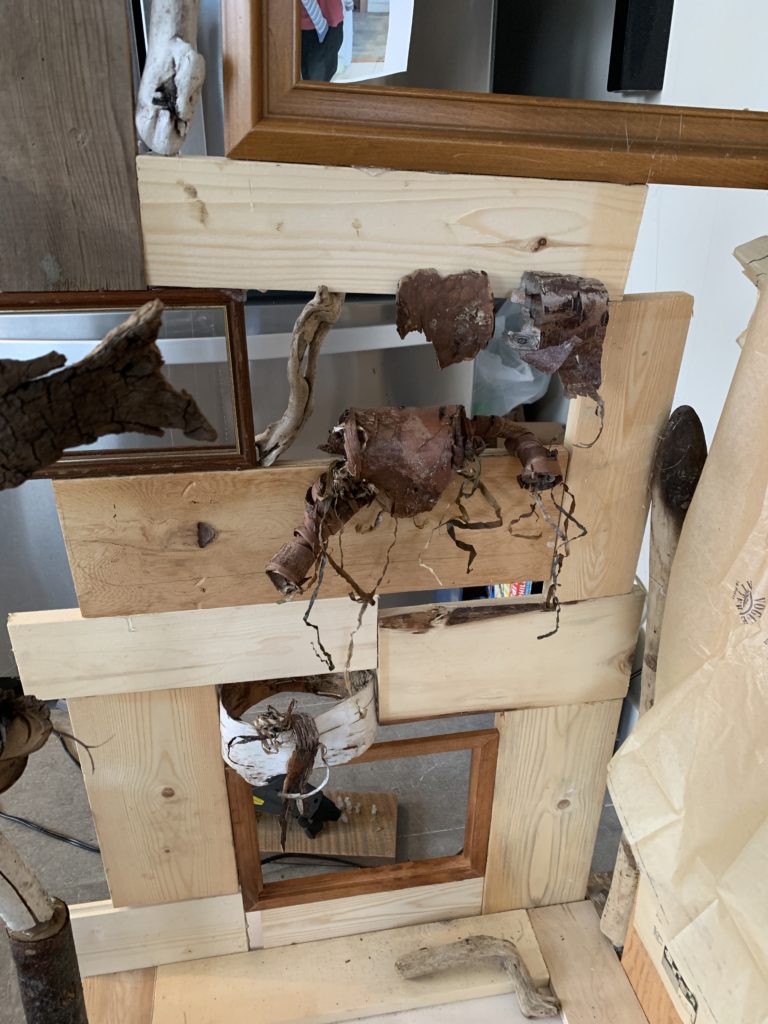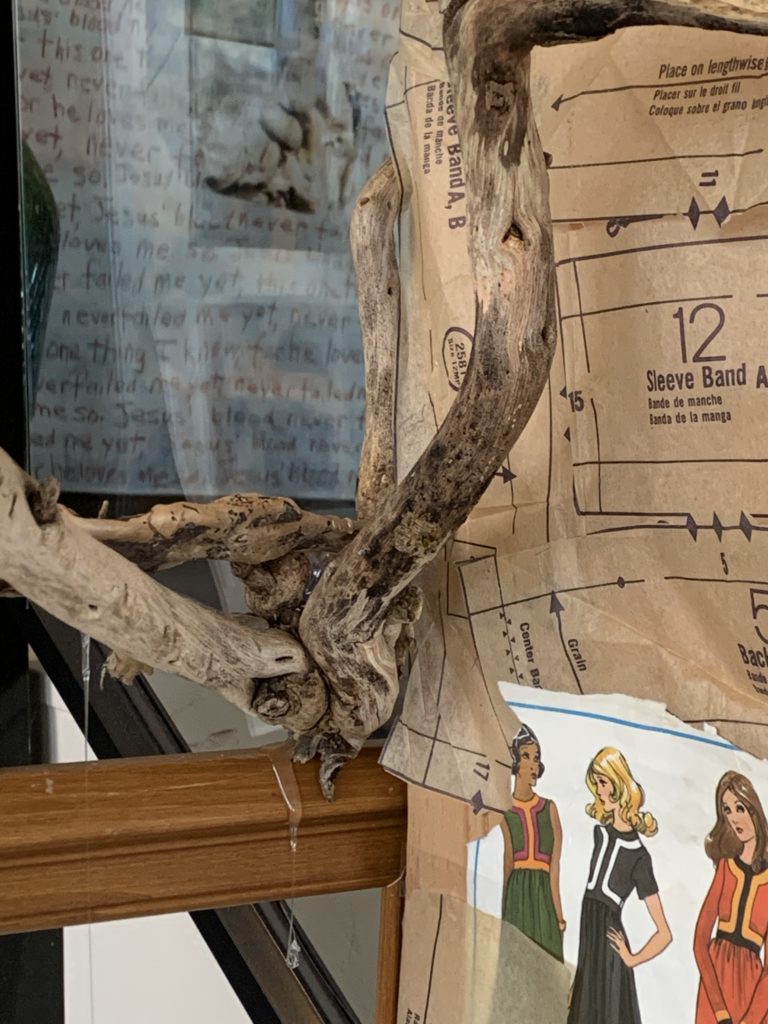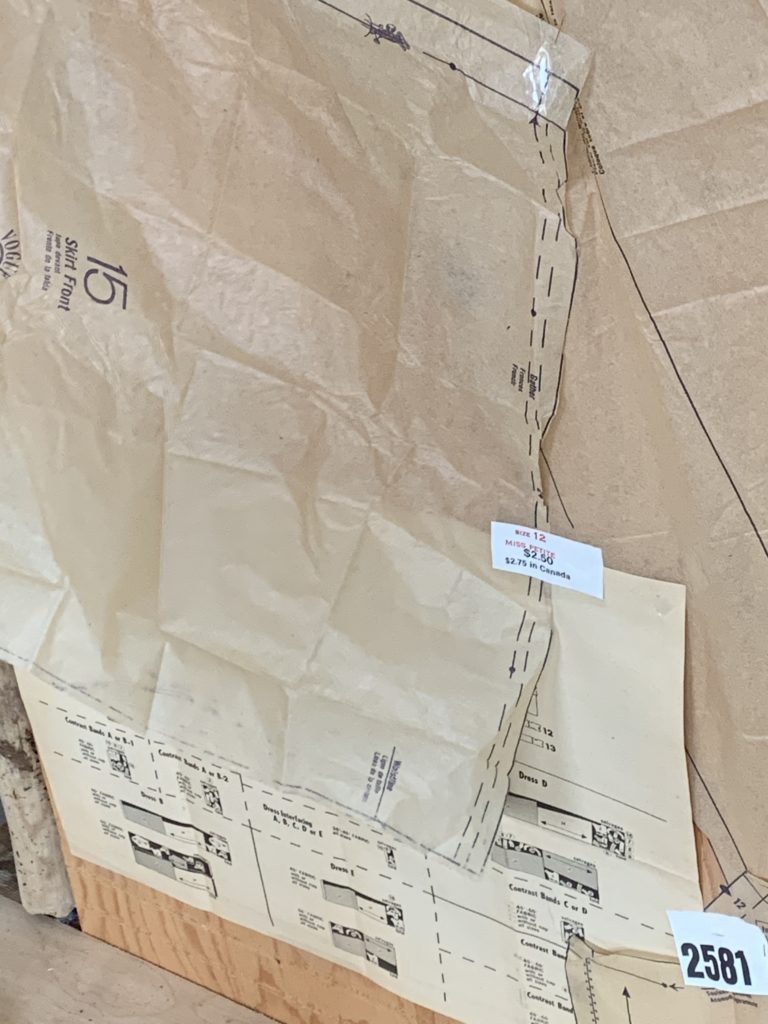 This next series of shots took place after another couple of hours of working on armature and structure of the body that needs to be supported at the front of the capsule. The photographs point out to me the need for draping, and the series concludes with a few draped shots.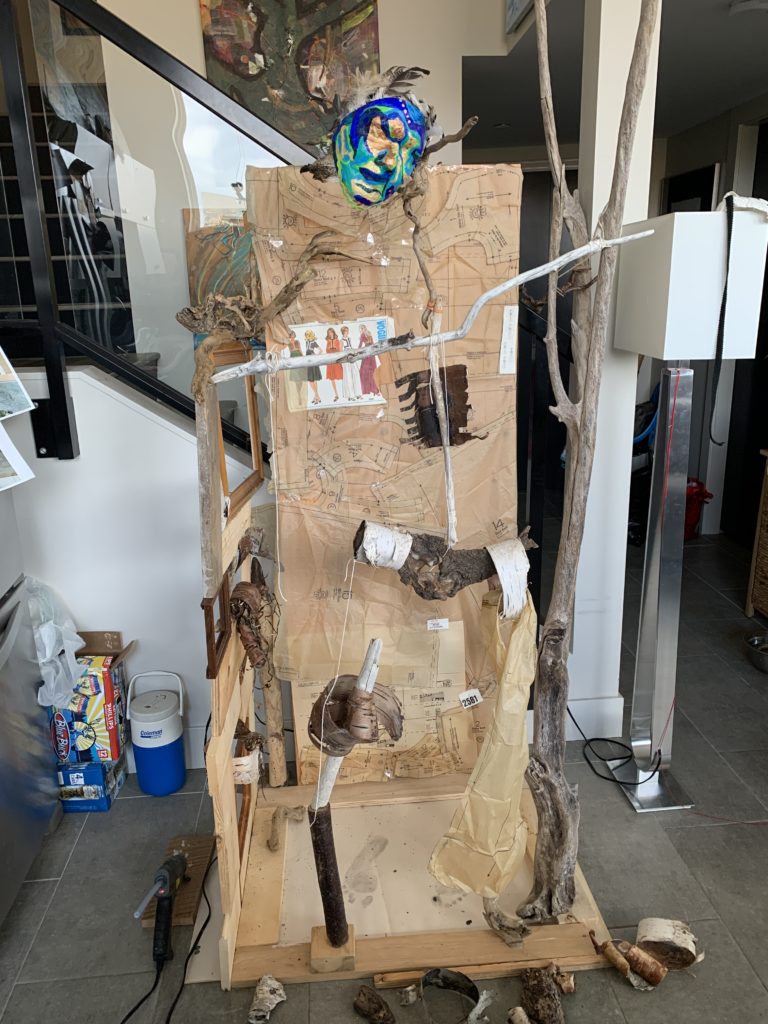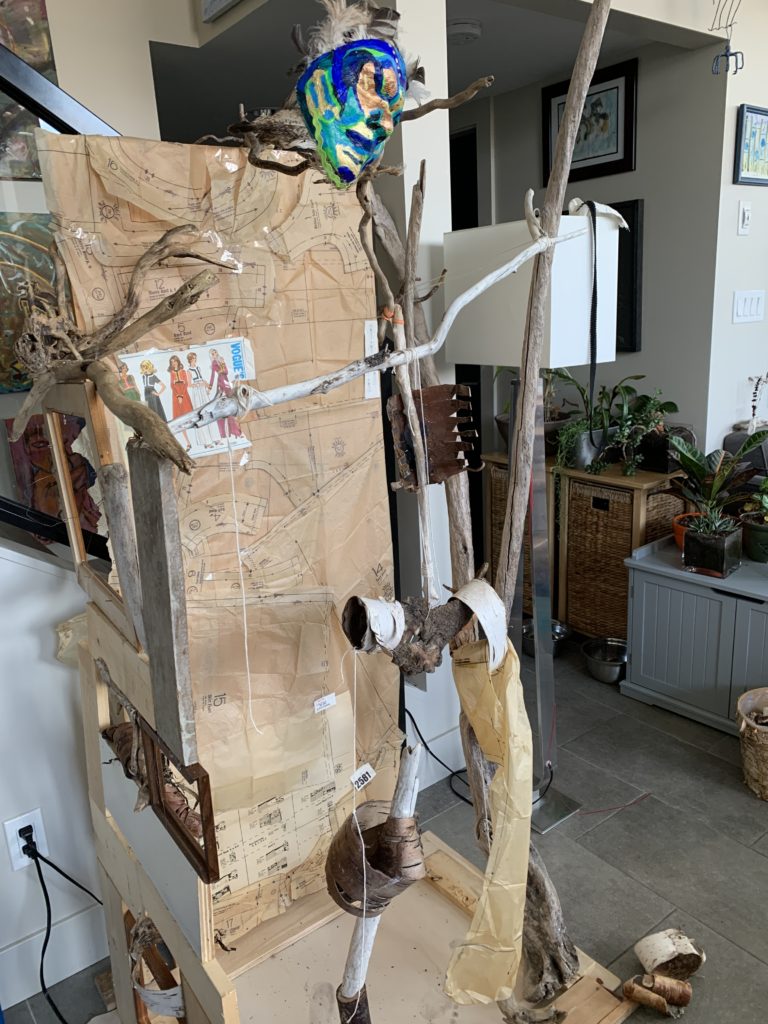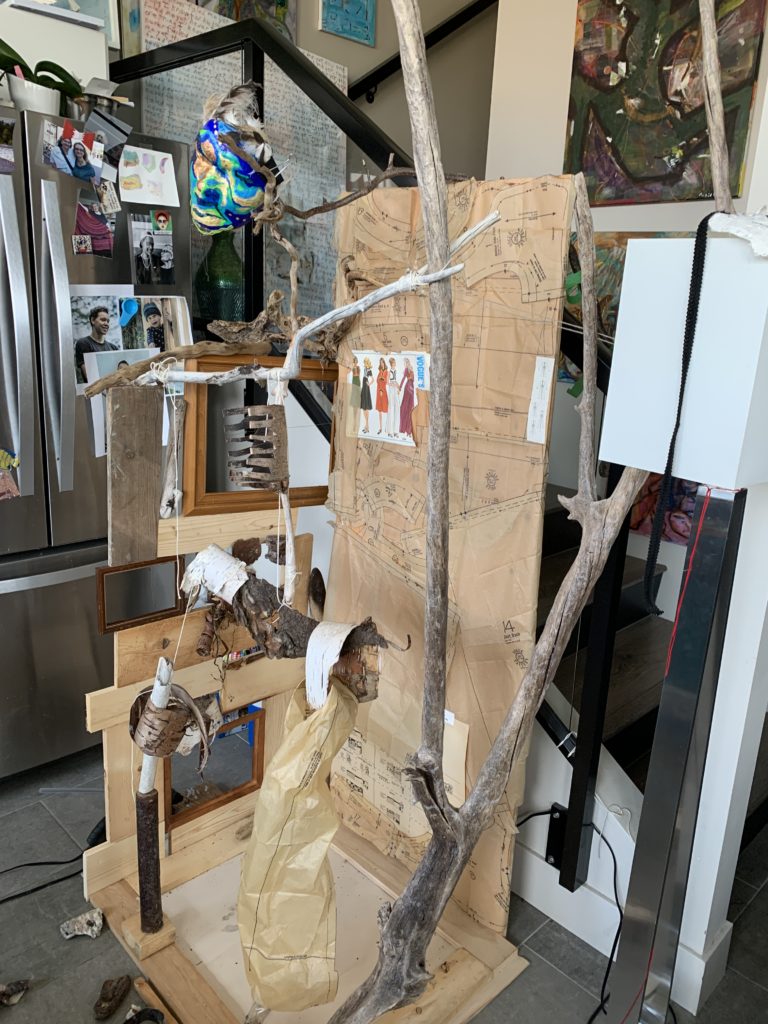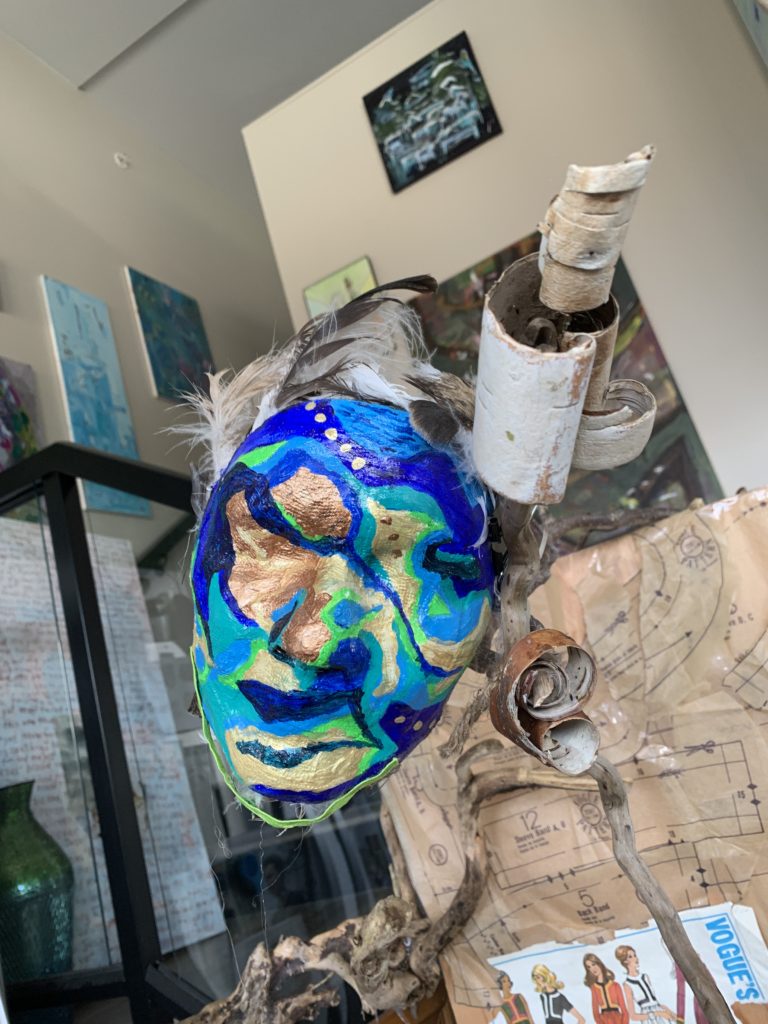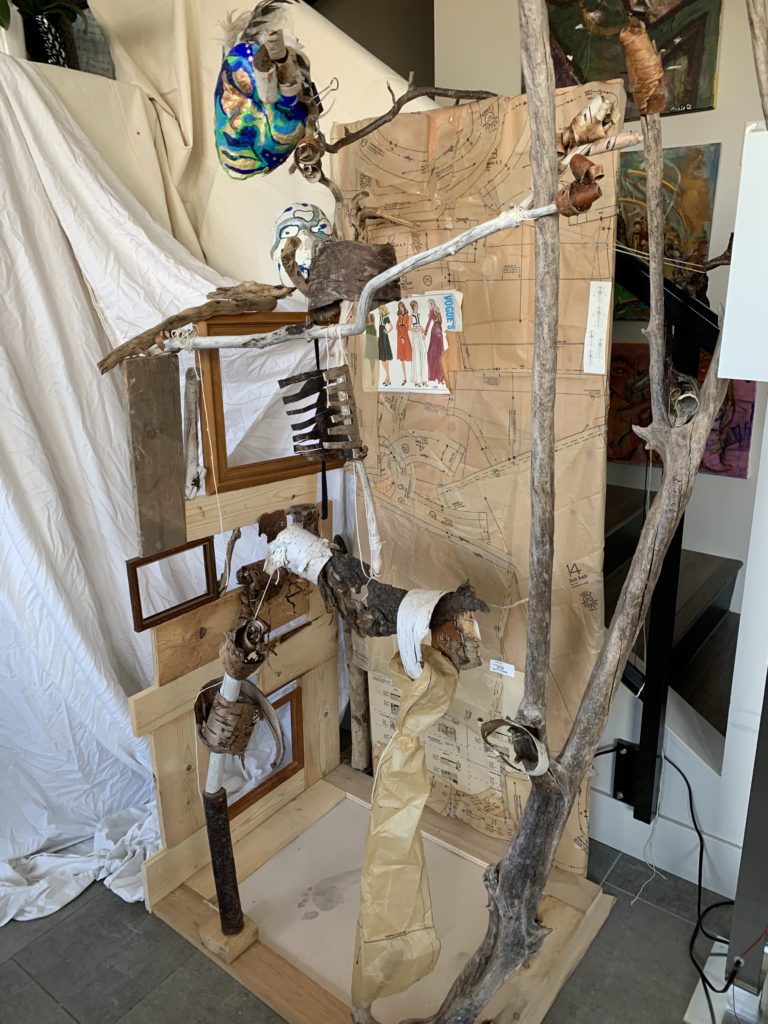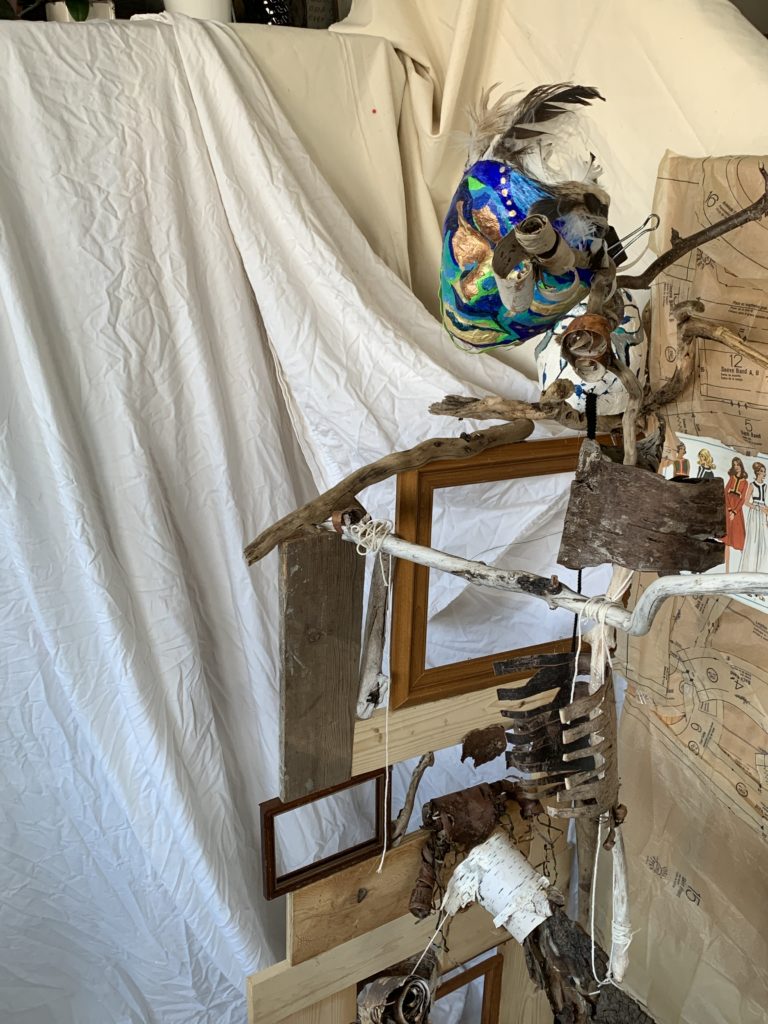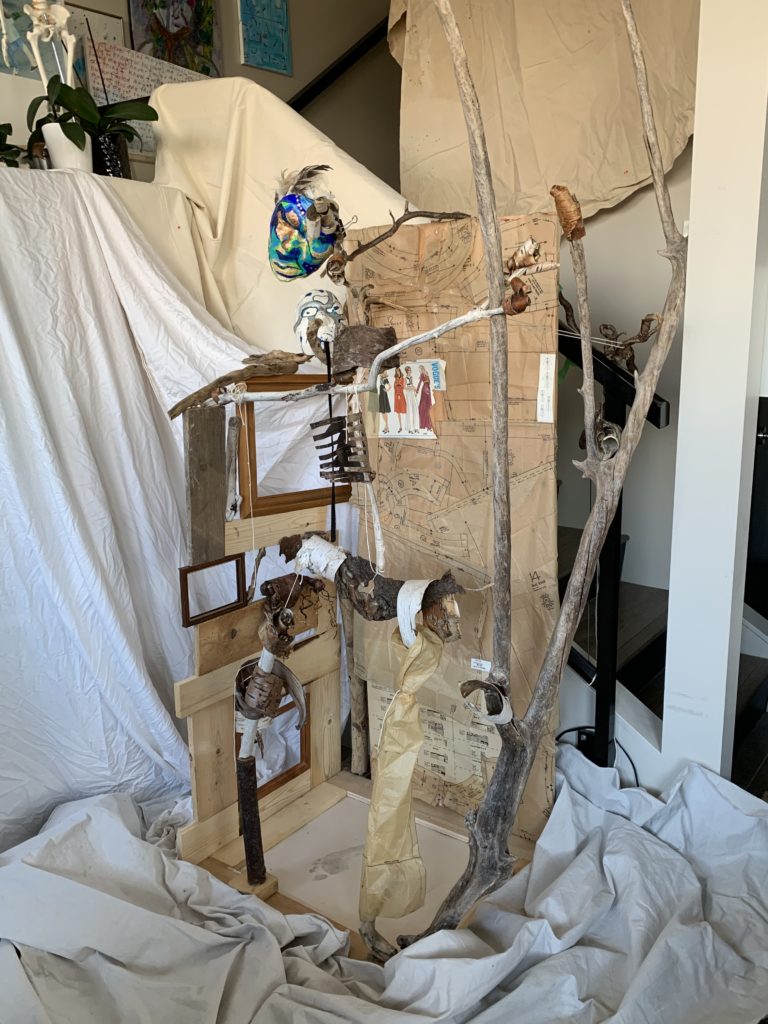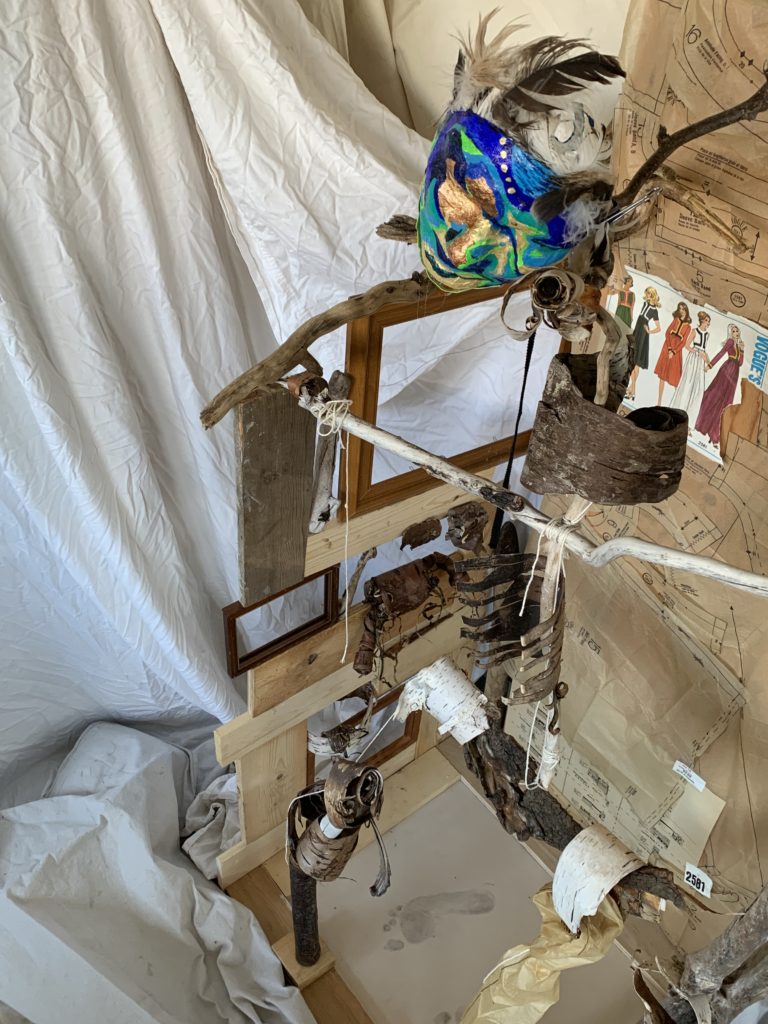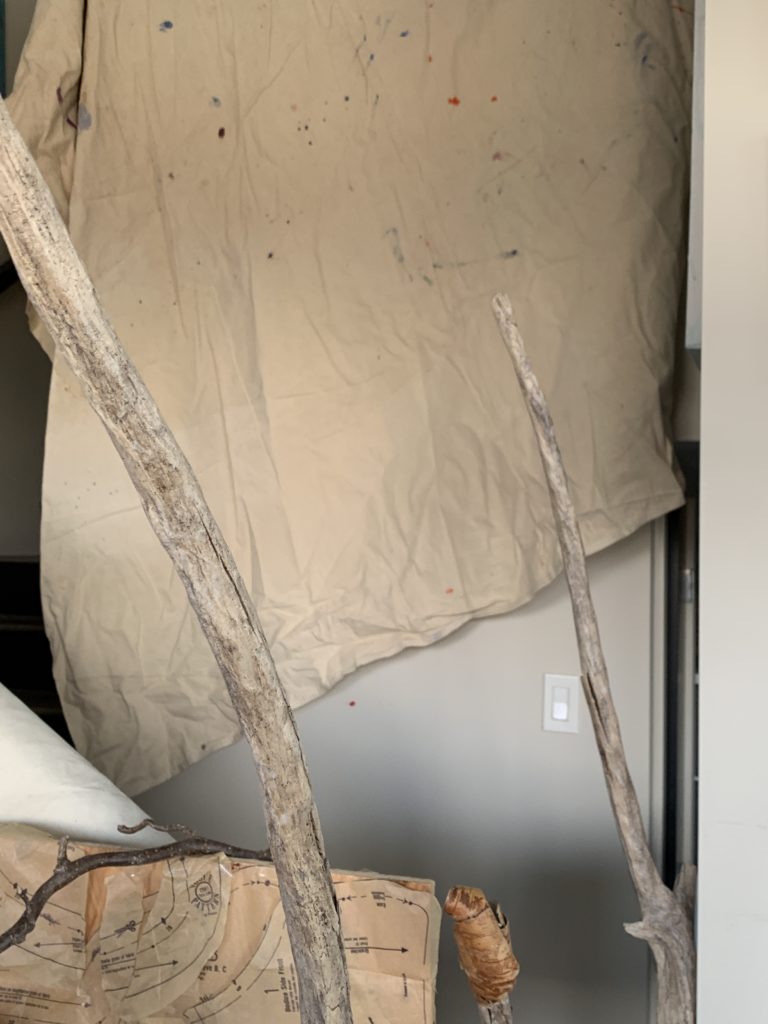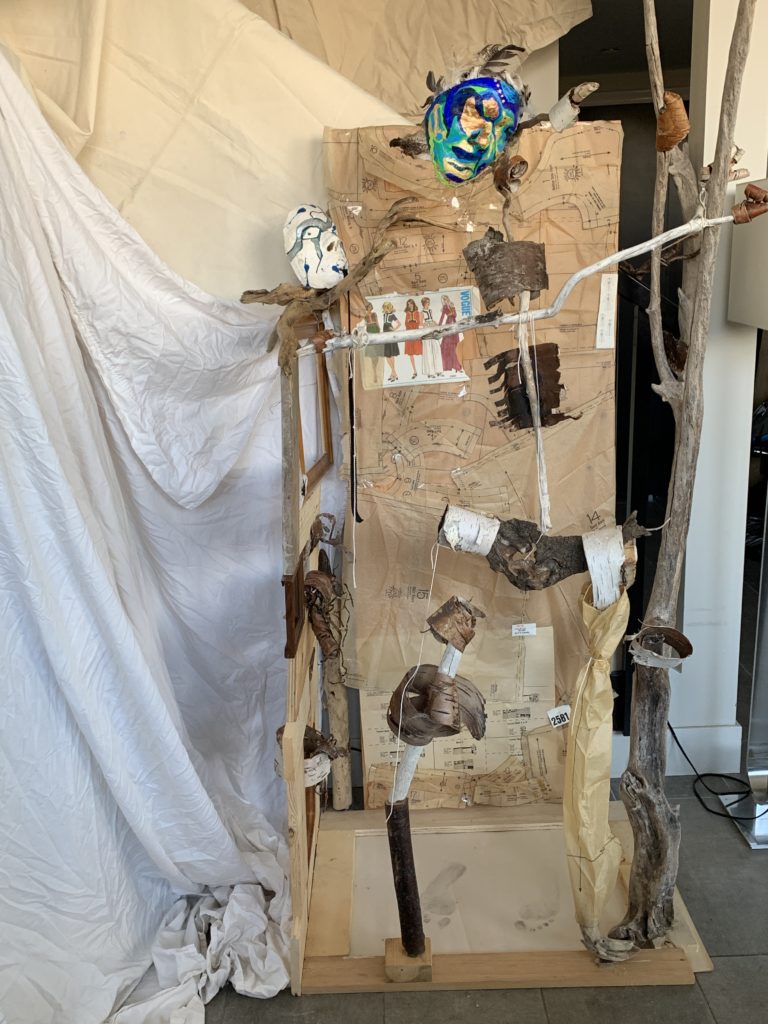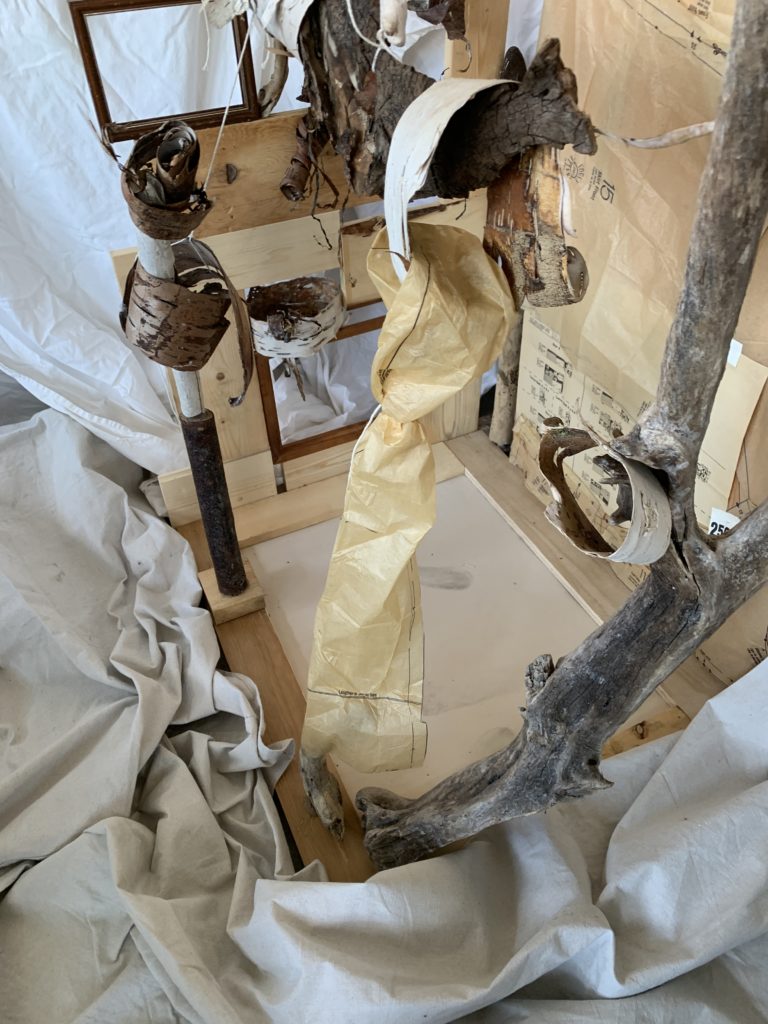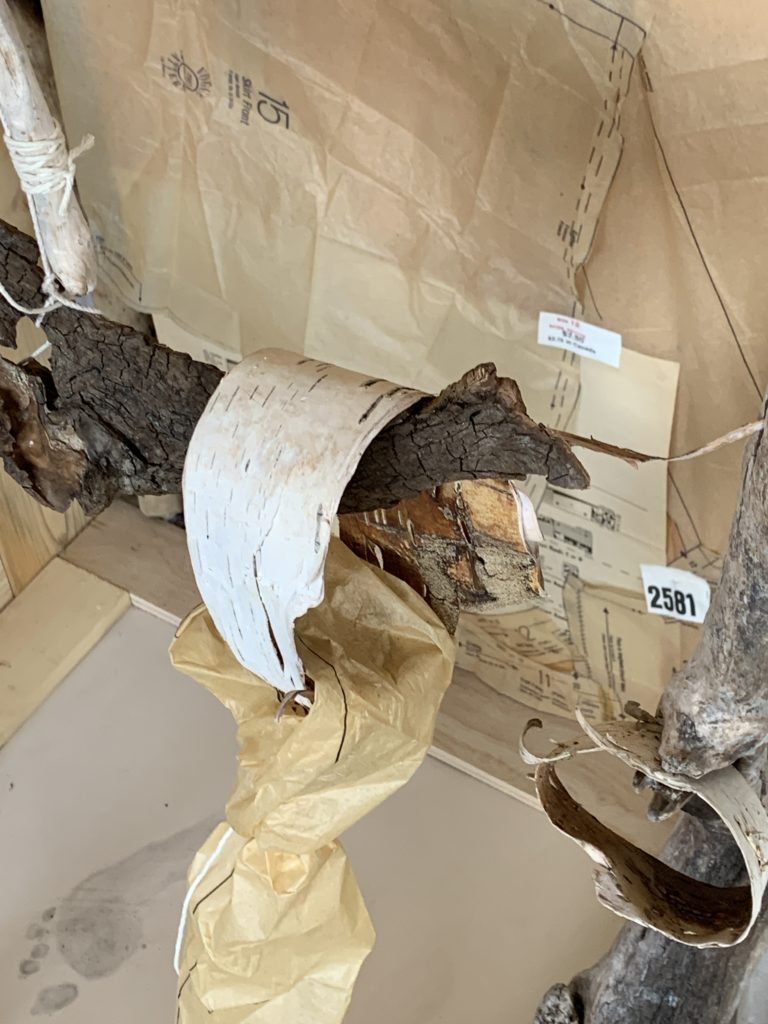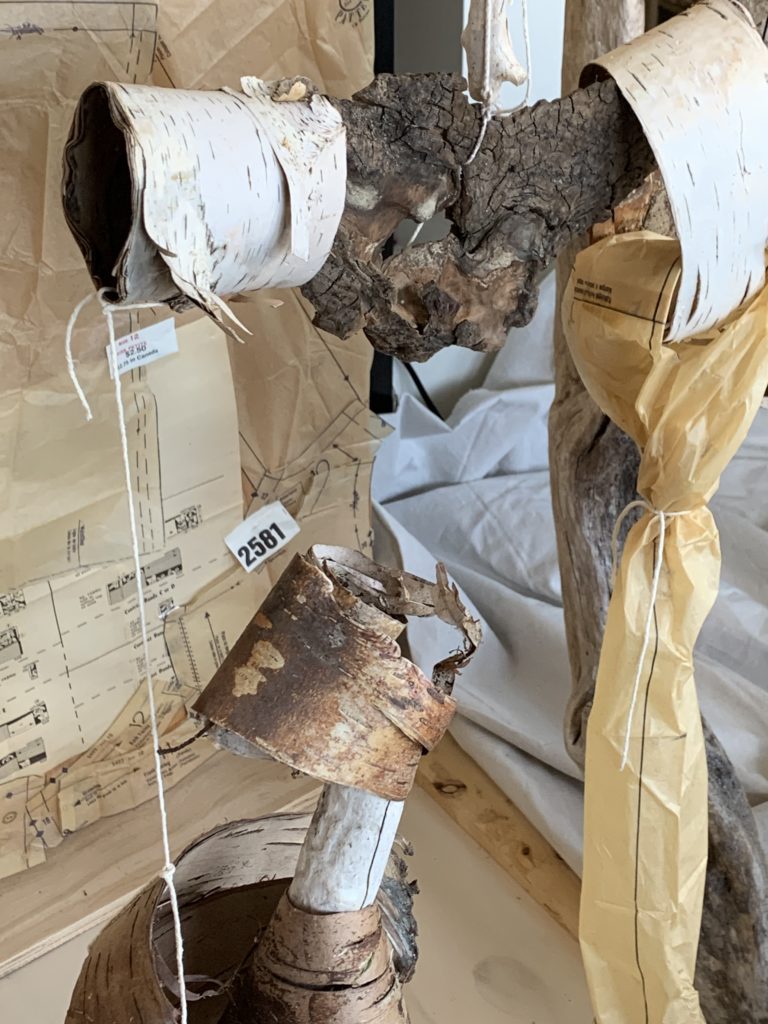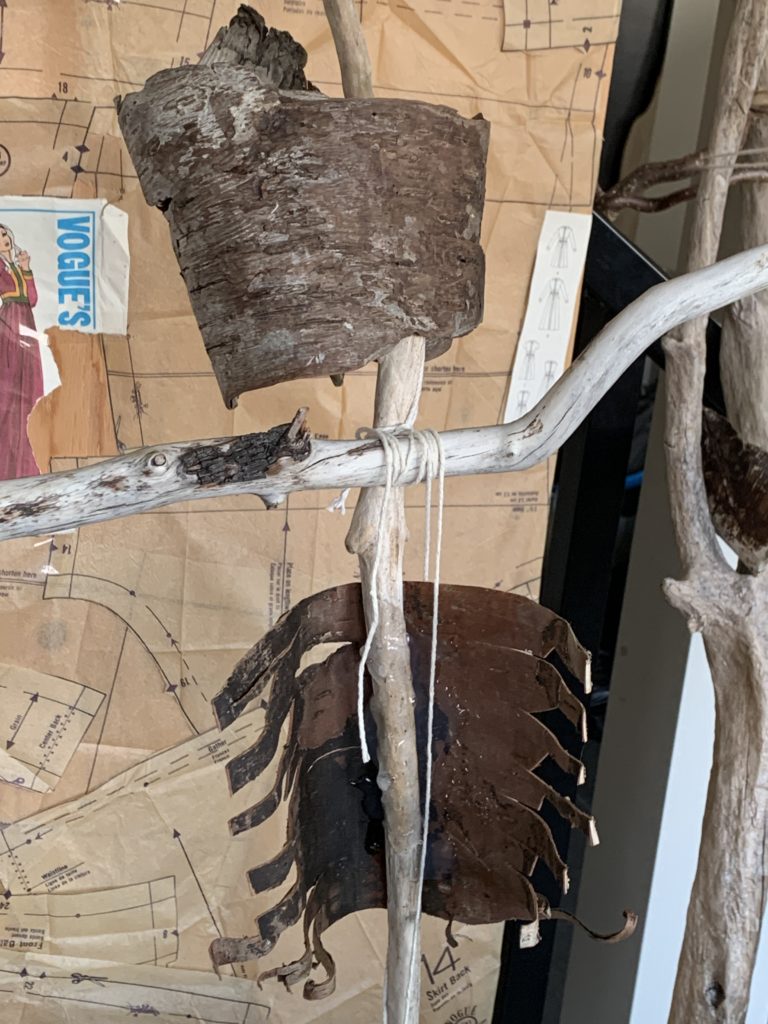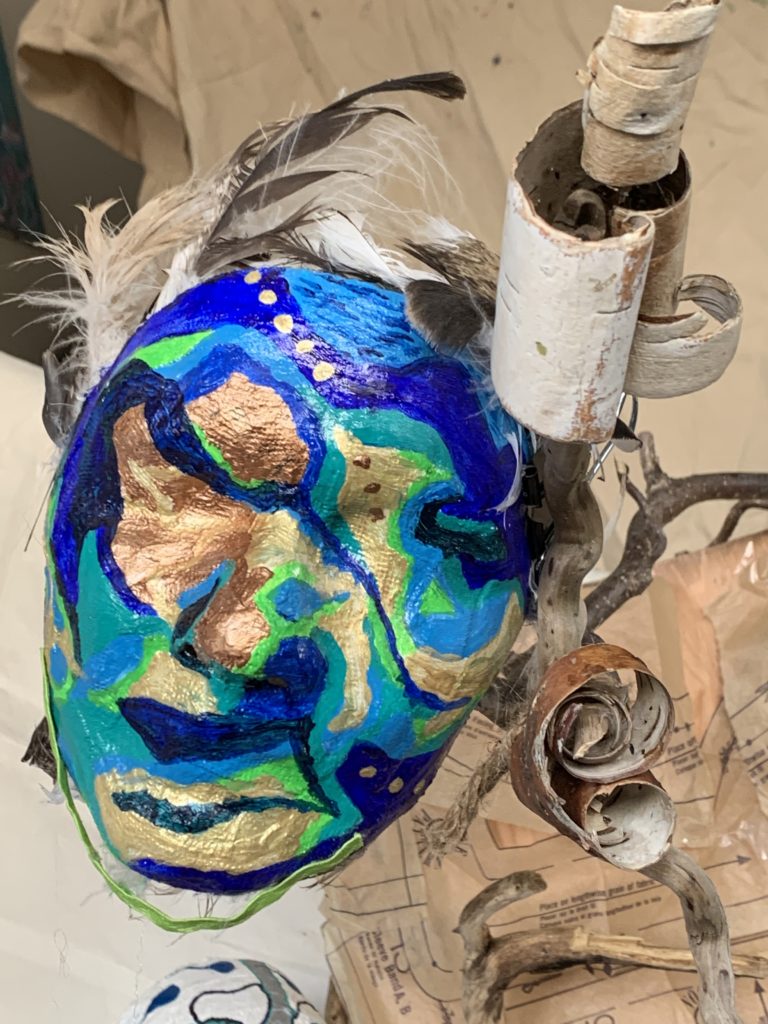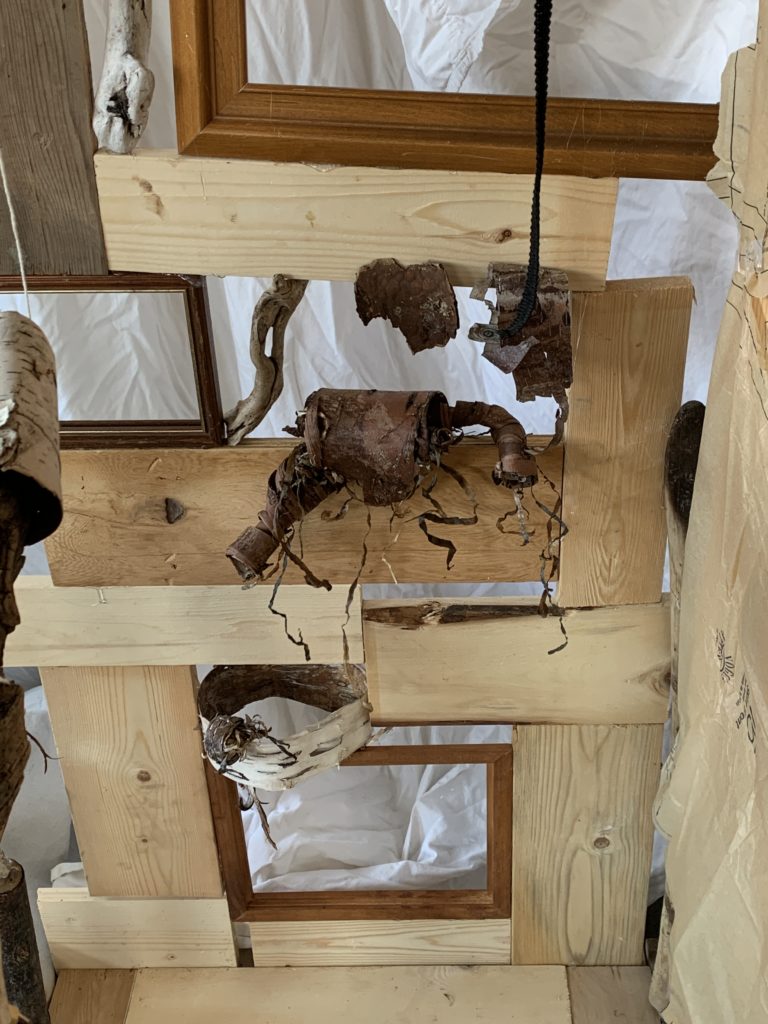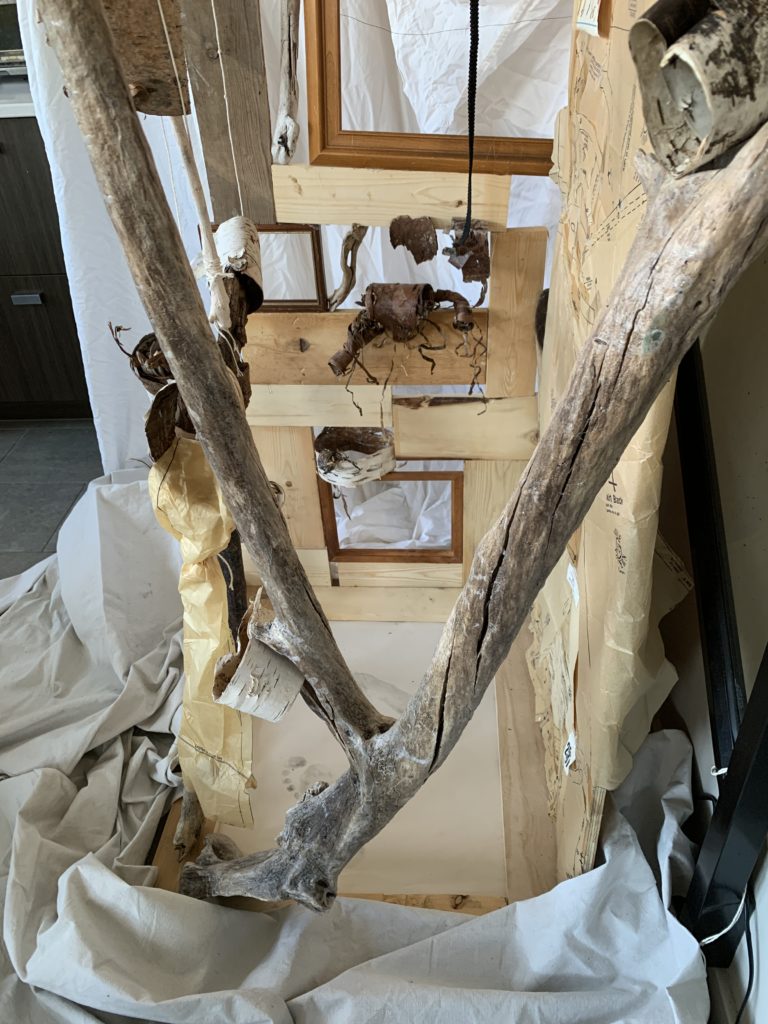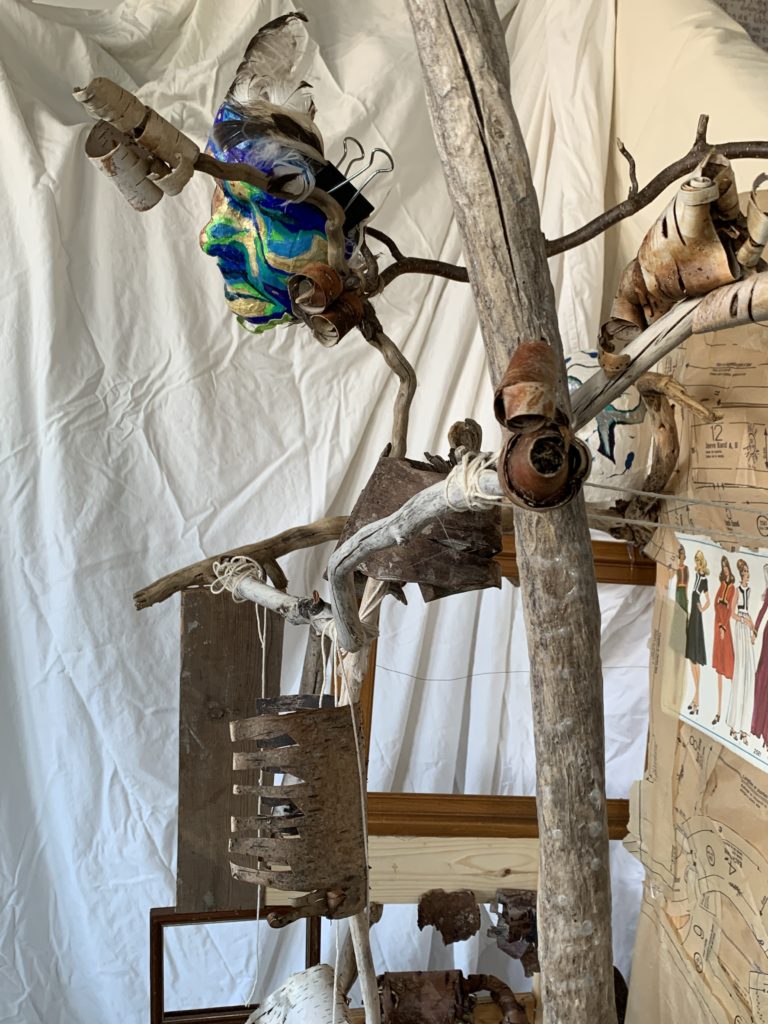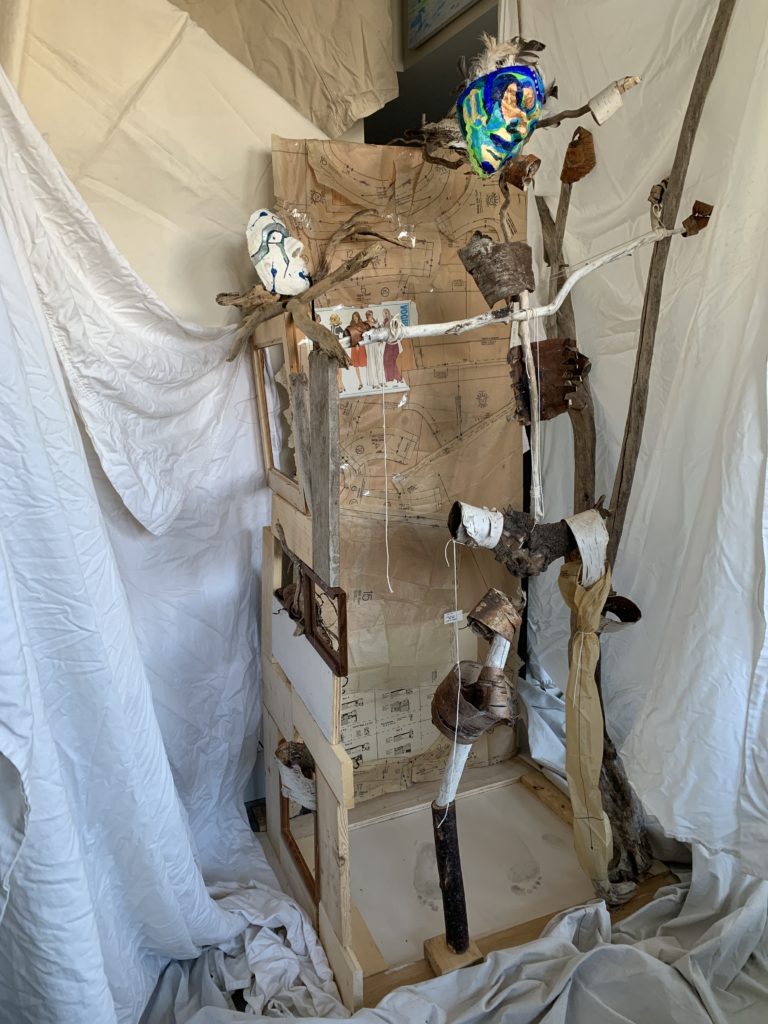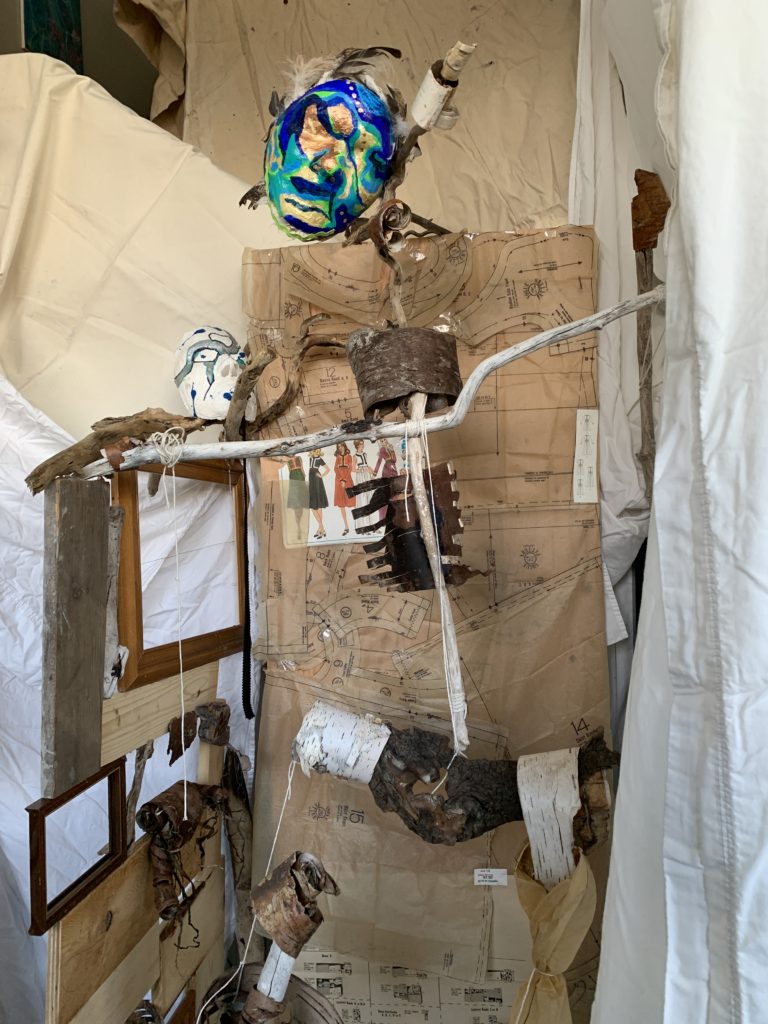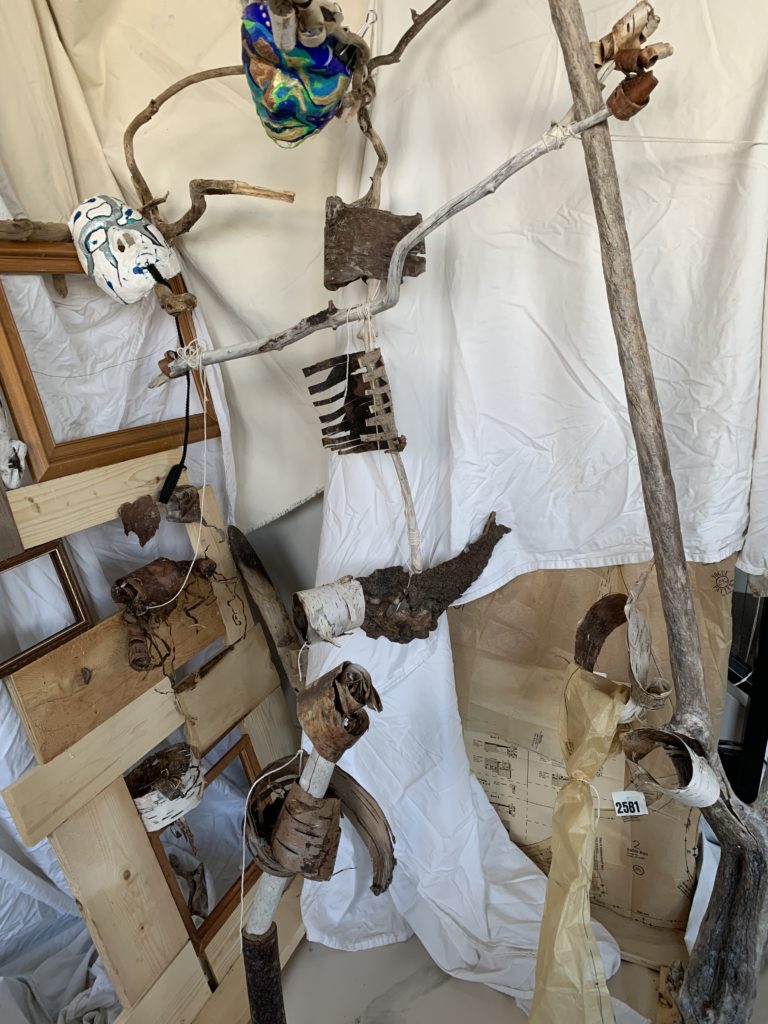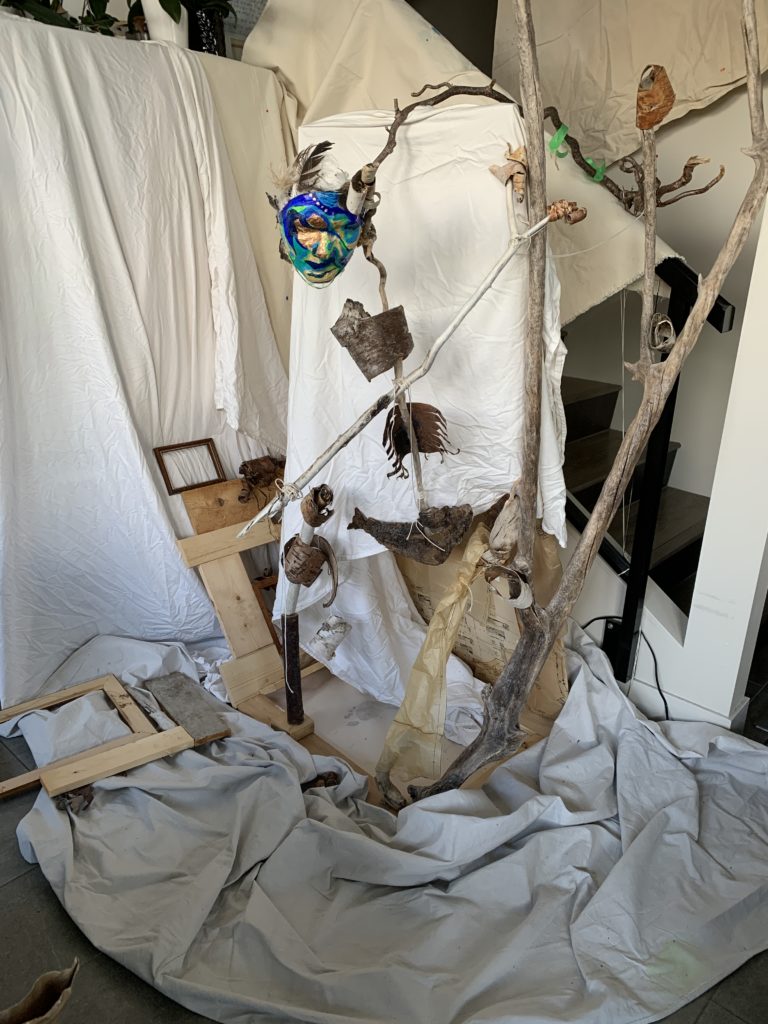 I'm curious about my experience trying to make this piece. The concept is absurd, the rendering is absurd, the constant problem-solving is absurd. Maybe absurd isn't the right word. I've spent huge chunks of my days working on this piece. Every step I take forward, I'm presented with new problems to solve, challenges to overcome. Despite how awkward I feel, how inadequate, how not-up-to-the-task, I am enjoying the process. I keep telling myself that if I knew how to do all this stuff, I wouldn't be taking a class. Right? Right.