Critique Presentation: BODY (for November 16, 2021) – a selection and a bit of a narrative of my process for this unit.
At the centre of my consciousness for this unit was the representation of my father in his dying hours. I had wanted to move on to something else in terms of what I was thinking about, but I was not able to until last week (November 10), when in the photo studio I felt suddenly "done" with this body, and all the entities that surrounded him. In the photo studio that day, where I was set up to take another series of photographs, I was unable even to pick up the sculpture, and was relieved that I had another small project that I wanted to experiment with. I hope to capture the progress in the next series of photographs.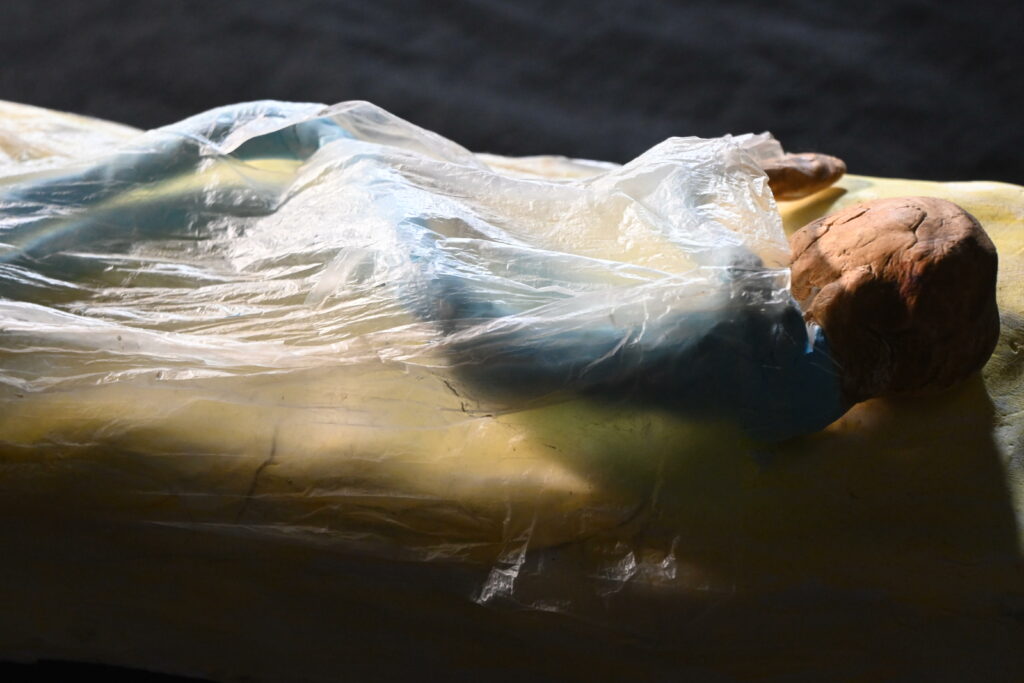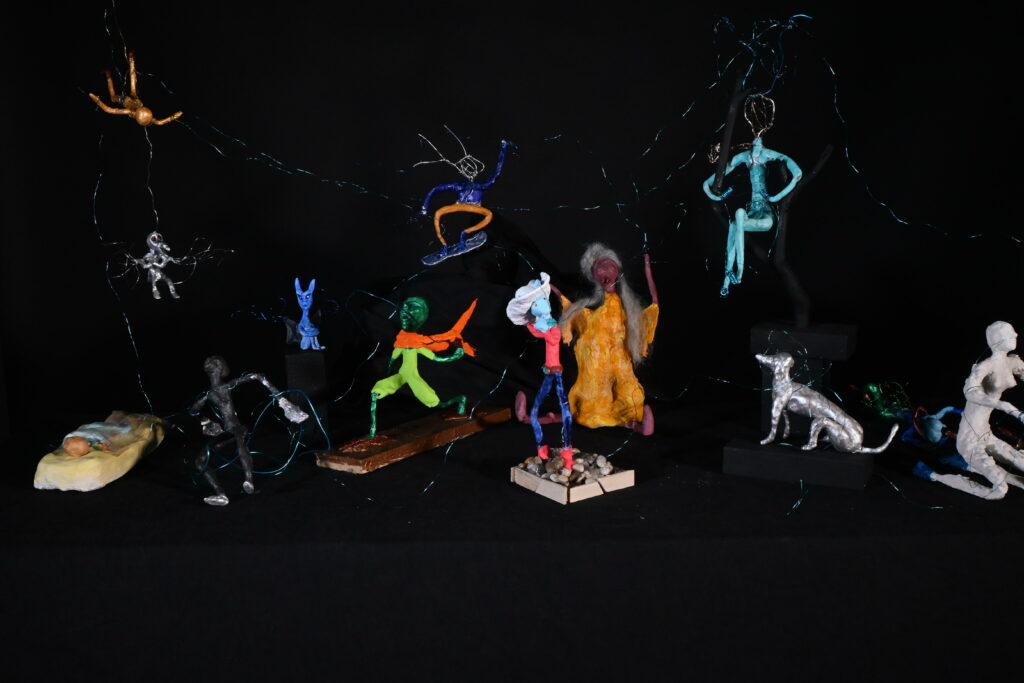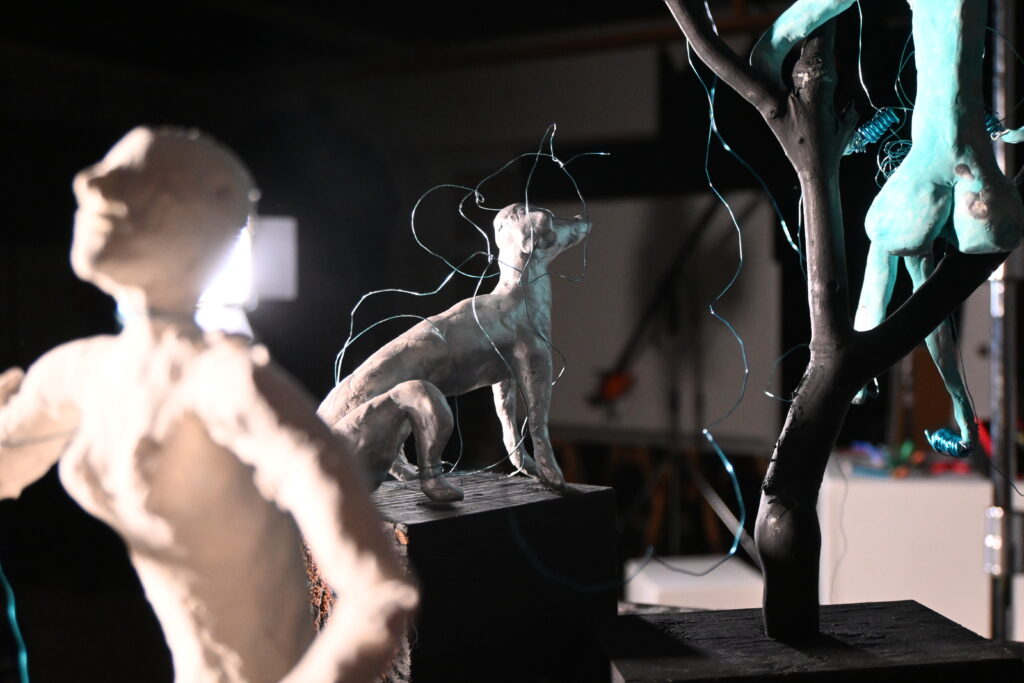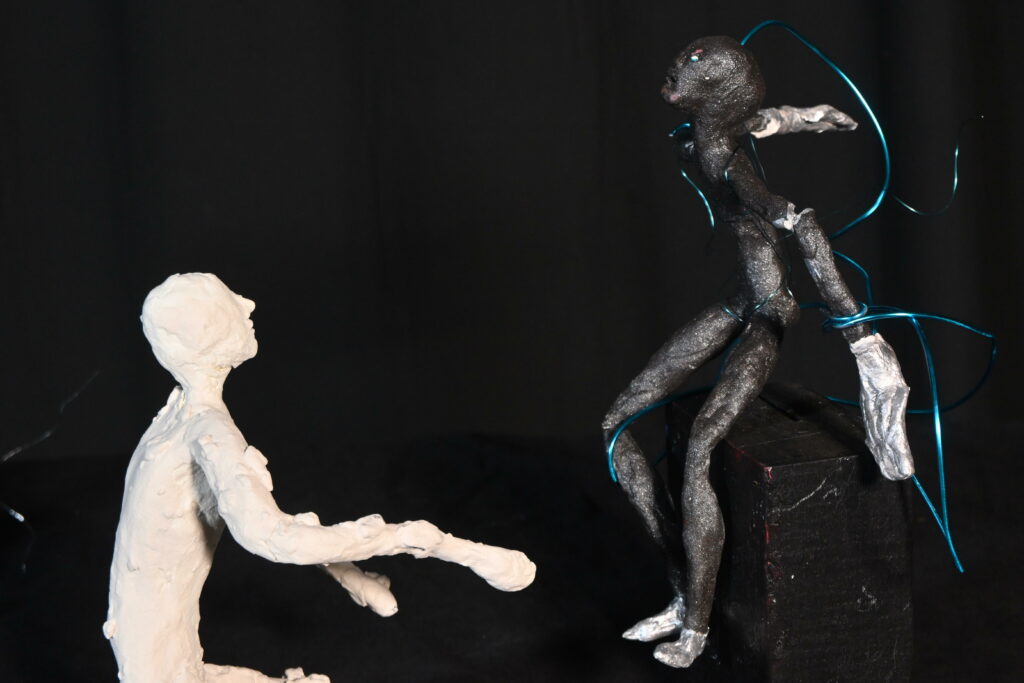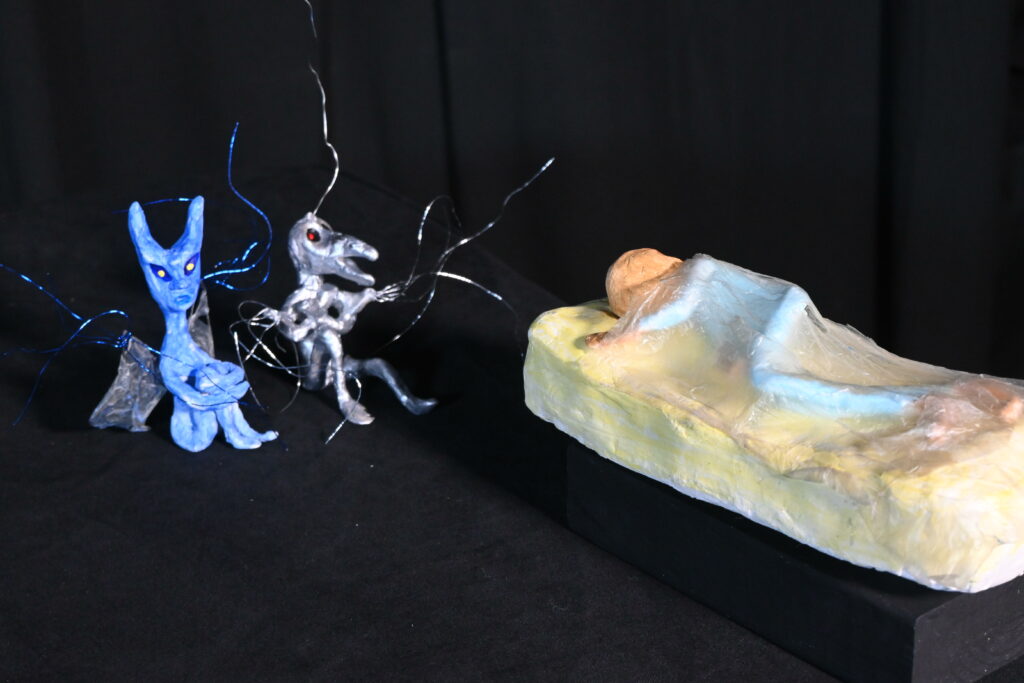 At the same time as I was preparing for and doing the photo shoots during class time and during afternoon studio time, I was also making a few more "bodies" to add to the collection of entities.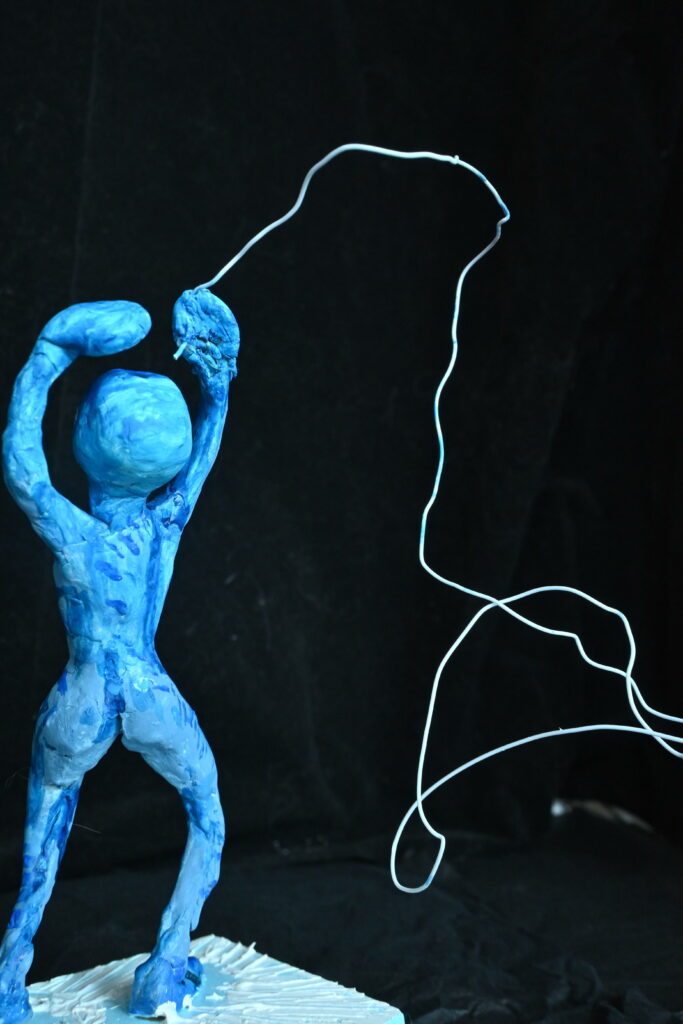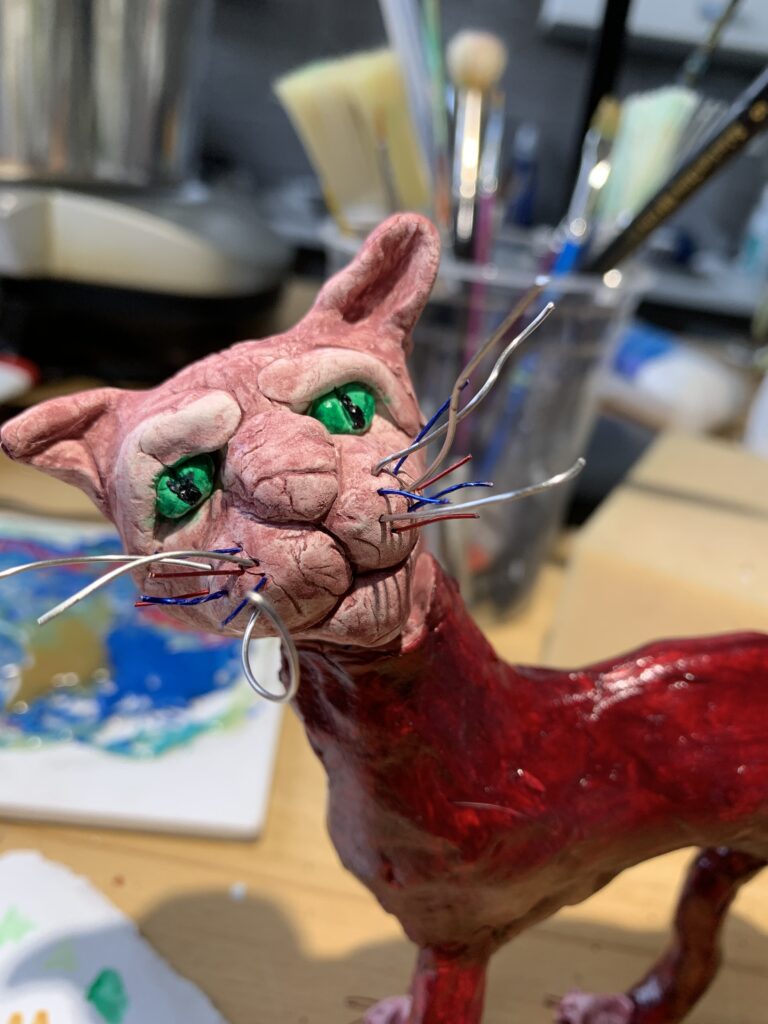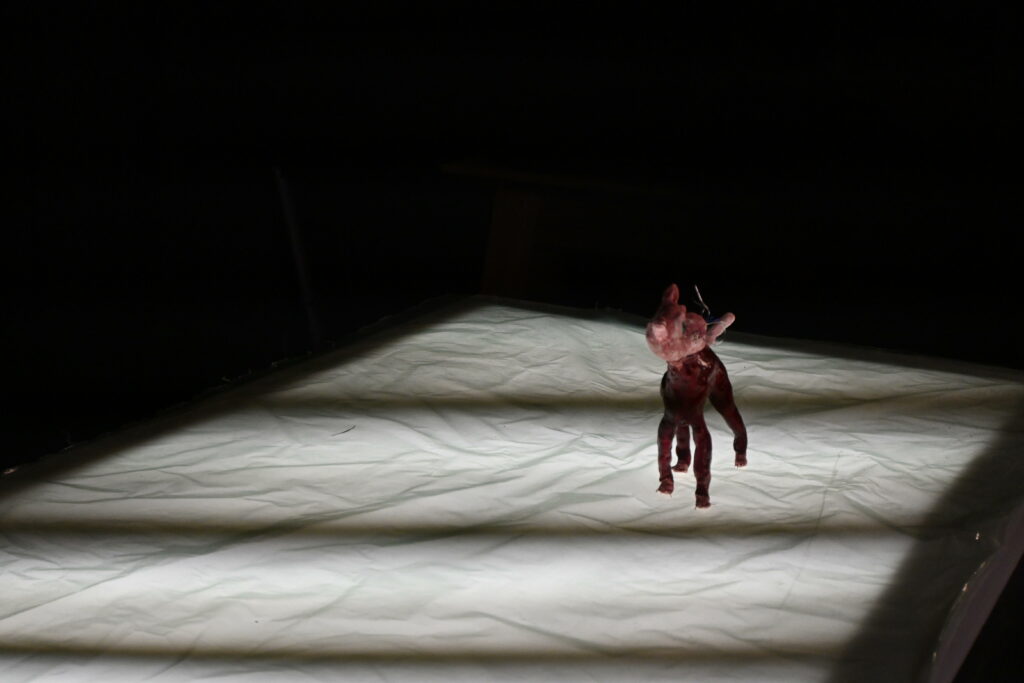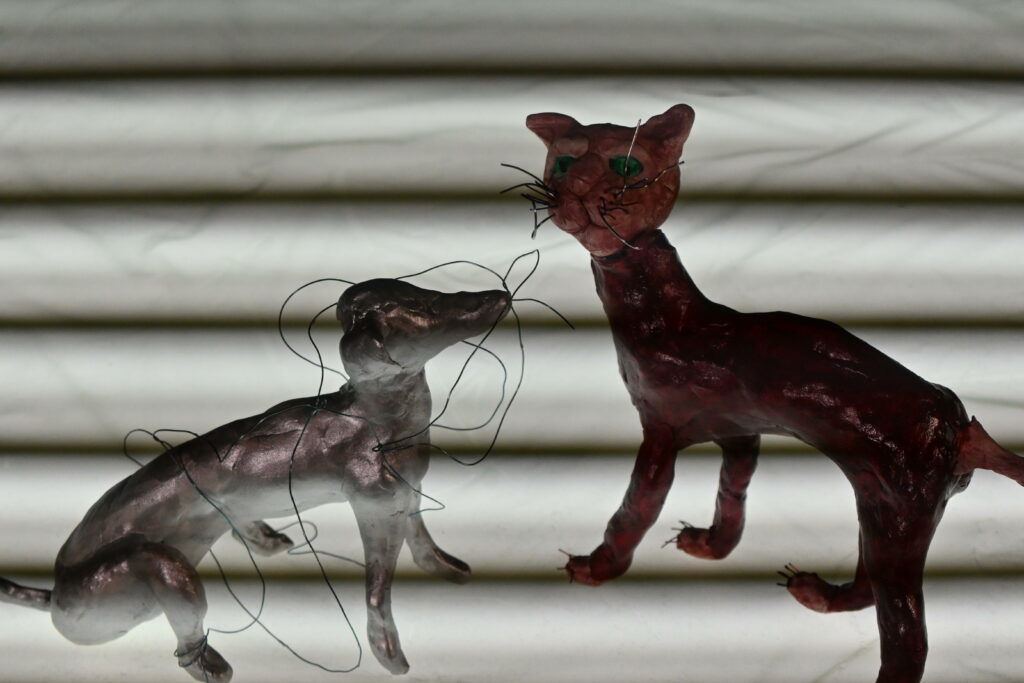 After "Cat Body", and after the last photo shoot, during which I realized I was "finished" with the direction I had been taking, I sat down and made three "Baby Bodies". "Cat Body" is a transitional figure that transitioned me from using acrylic paint to using water colour paint on the small sculptures I have been making.
The Cat Body is also transitioning me away from the tableau that is centred around the figure in the final hours of his death. It was time to leave that body alone.
I knew that the baby bodies would be completely watercolour. What I didn't know was that while I had intended to make a baby with its mother, both from clay, but…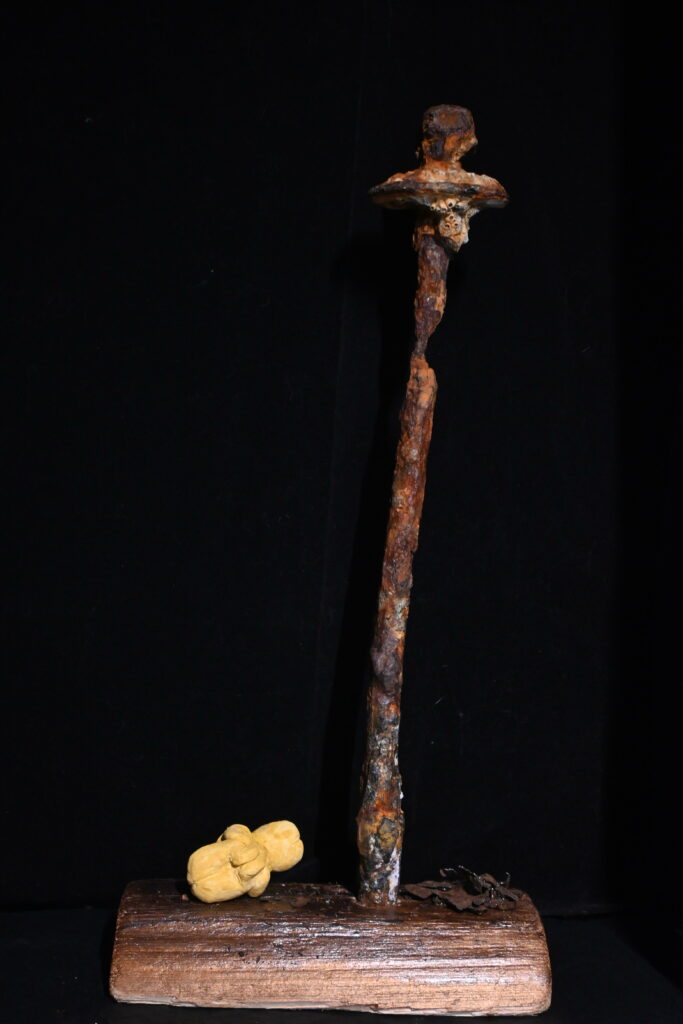 and then I made two more "baby bodies"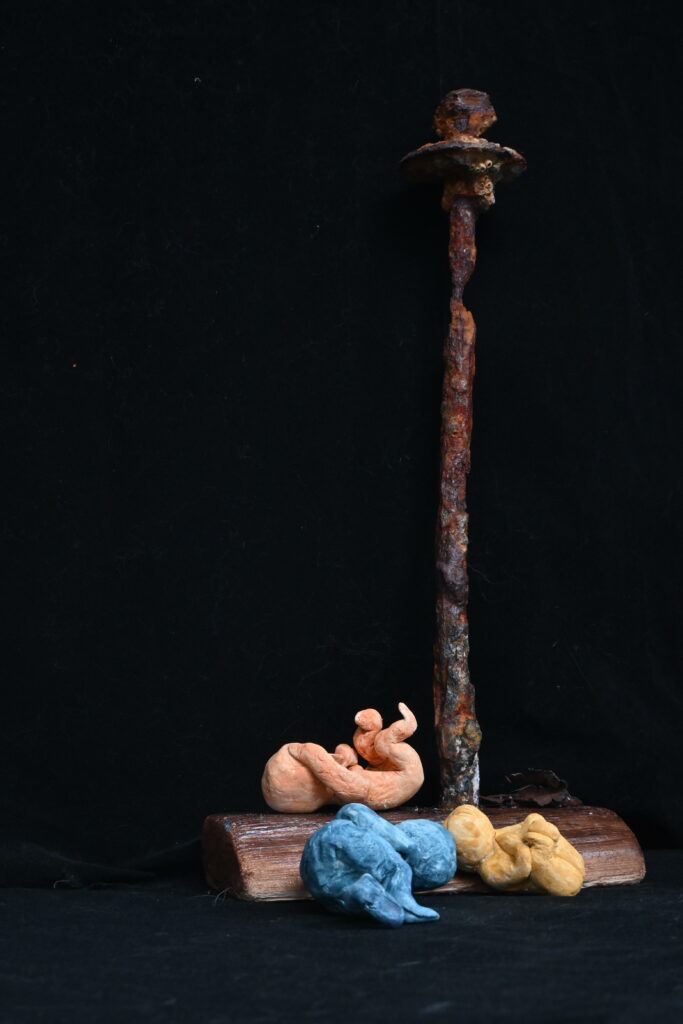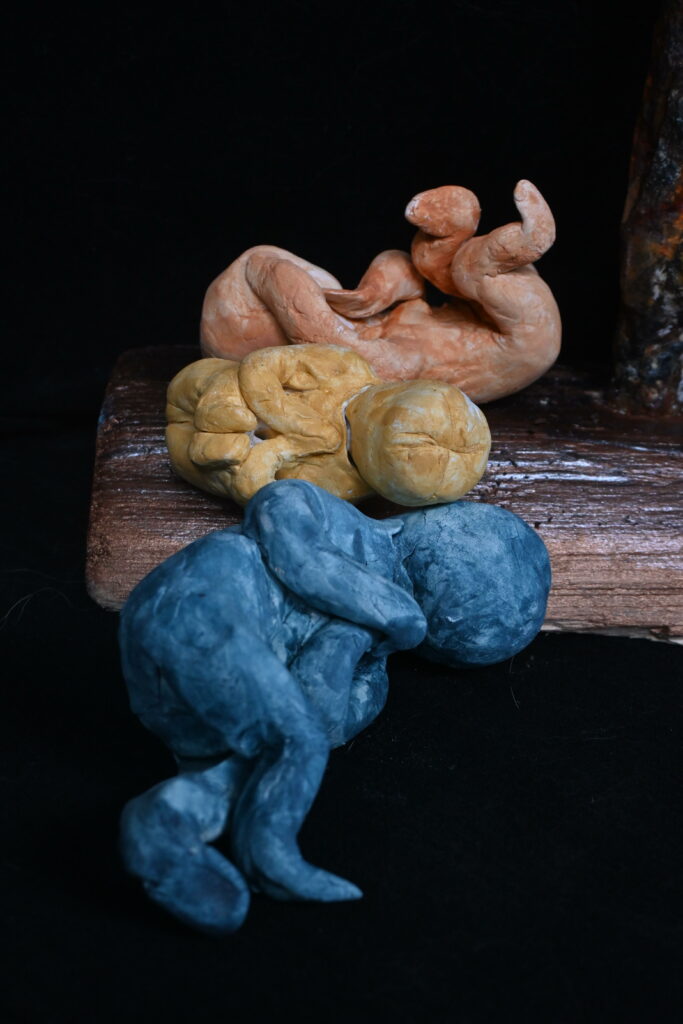 I tried to make a fourth Baby Body, but it didn't work. It demanded a tail and some ears.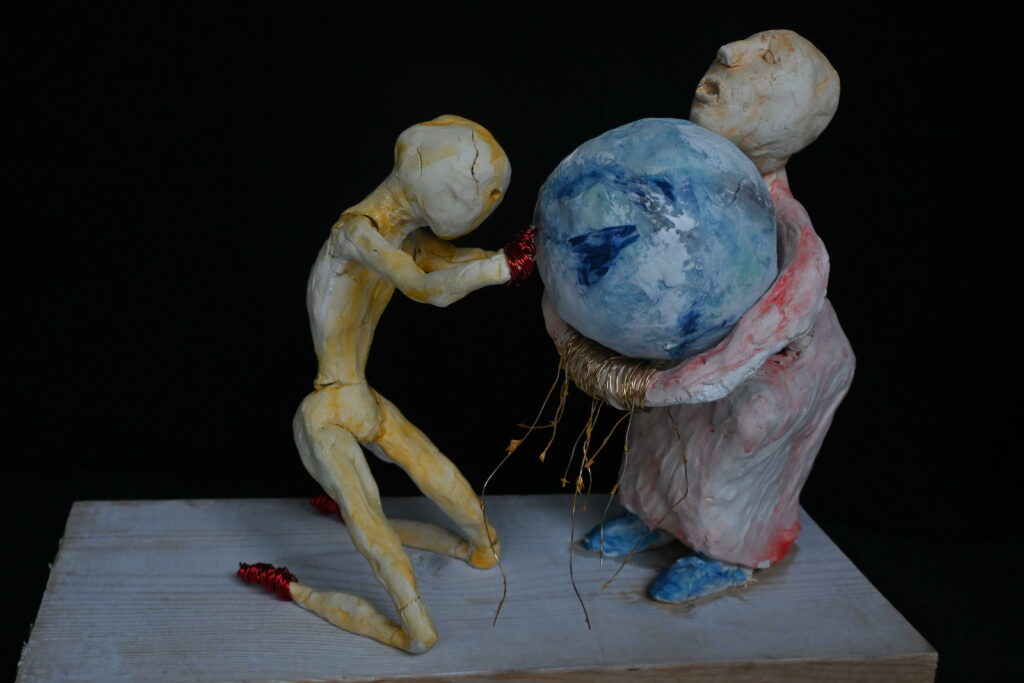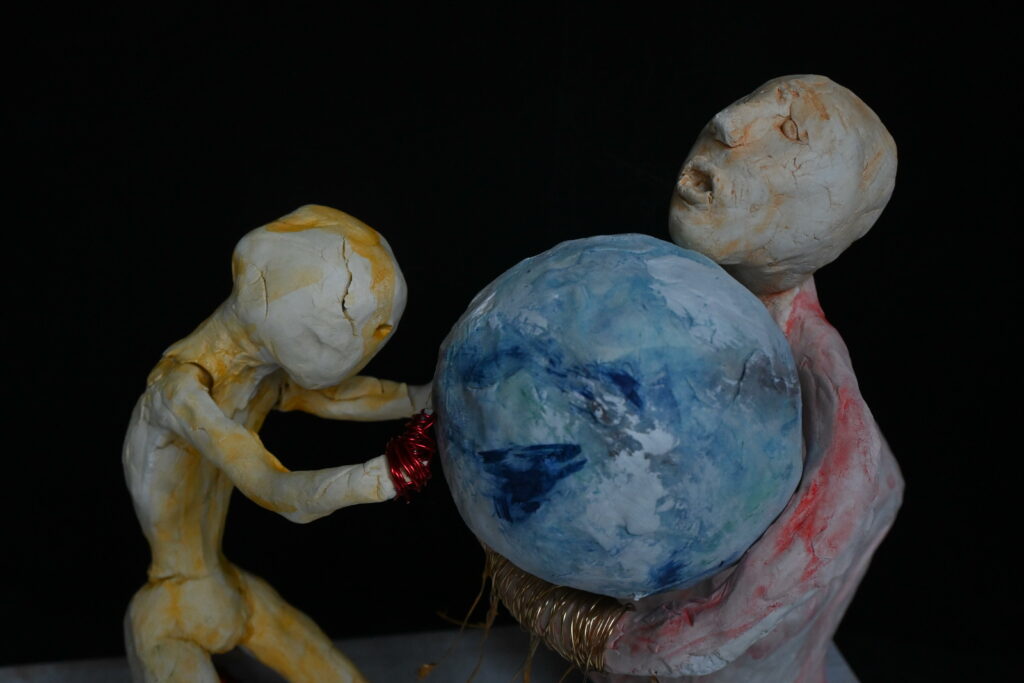 A final piece about "body" and Yoko Ono
In her current exhibit at the VAG in Vancouver, Yoko Ono is asking women to send photographs of their eyes, accompanied by stories about how they have been harmed by others, just because they are women.
I took photographs of my friend's eyes, and she was going to write a piece.

I had not intended this to be part of this unit, but three photos in particular, which keep her identity private, are included below. And this side project feels relevant.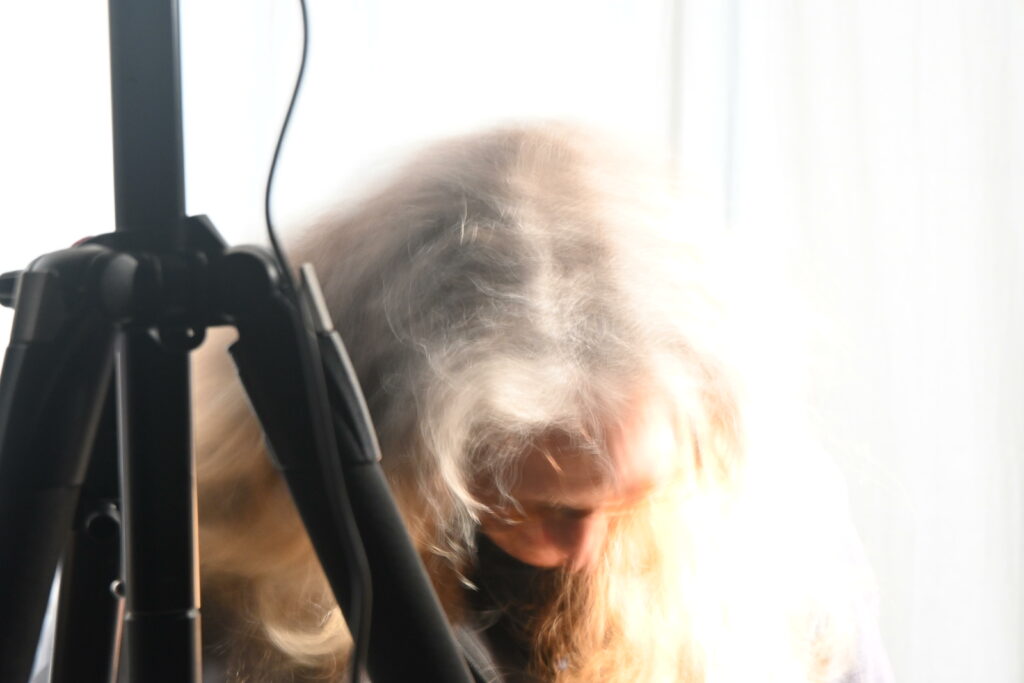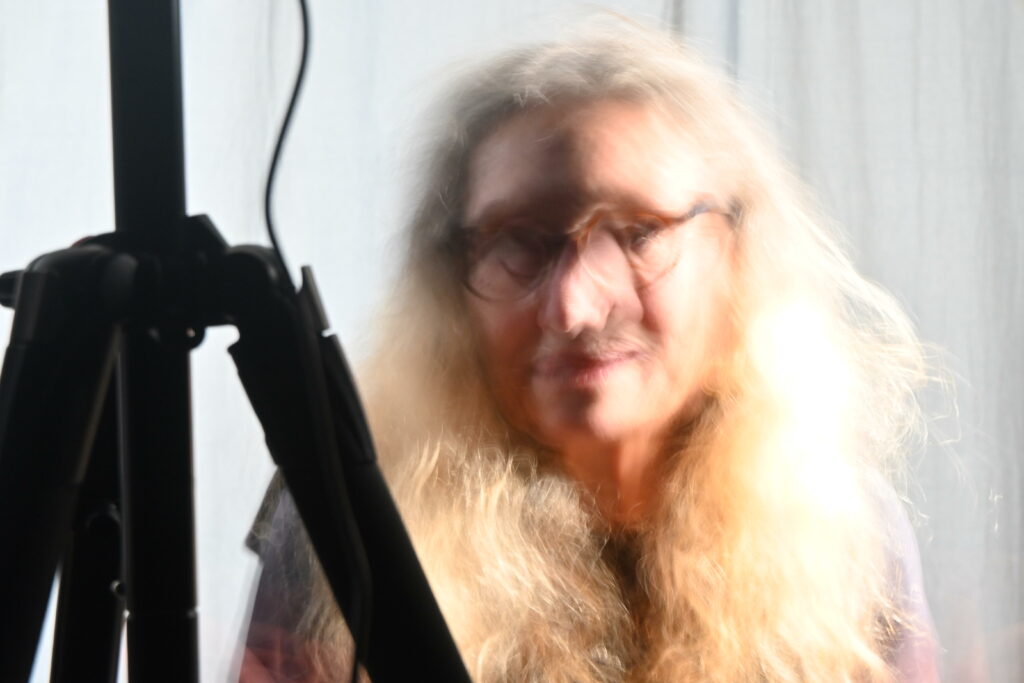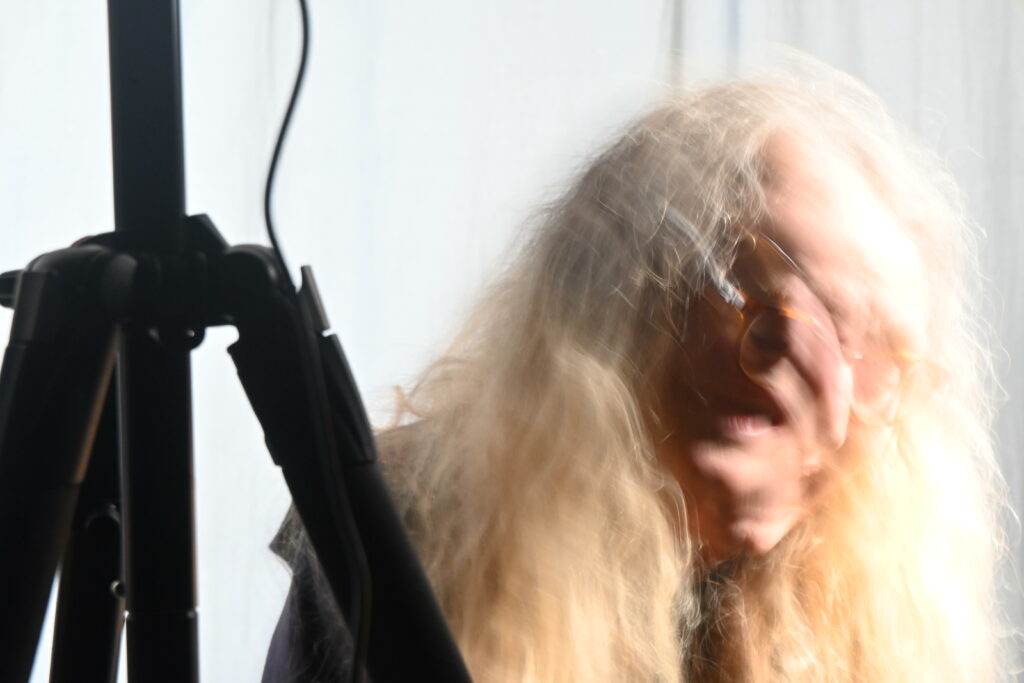 End of Presentation on "body" unit 2
critique notes
I reviewed some of the comments and tracked down Rosalind's Krauss's essay on the expanded field of sculpture, seen first in modernist sculptures and continuing into postmodern sculptures. Using a field model from mathematics called a Klein model, Krauss demonstrates that sculpture, which through a modernist lens was generally a commemorative monument designed to sit in a specific place, and in the Klein model was described as "not-landscape and not-architecture", as sculpture slipped into postmodernism, it started to integrate or itself become part of the landscape and/or part of the architecture. (re-read the article to understand this better)