Studio Space Use at CVAG – July 2021
I'm keeping a wordpress site to document my experience moving to and through the studio space at CVAG throughout July 2021.
Here is the link to my personal WordPress site.
https://wordpress.com/view/annex-exes.net
What I Did on My Summer Vacation
I spent most of the summer teaching myself how to make armatures for small air-drying clay sculptures. My goal was to make as many armatures as possible (out of wire) and to try out a variety of air-drying clay products.
That's what I did. I used wire purchased from Home Depot and Dollarama; I also used wire that I found in ditches. Here is a sampling of what I worked on this past summer.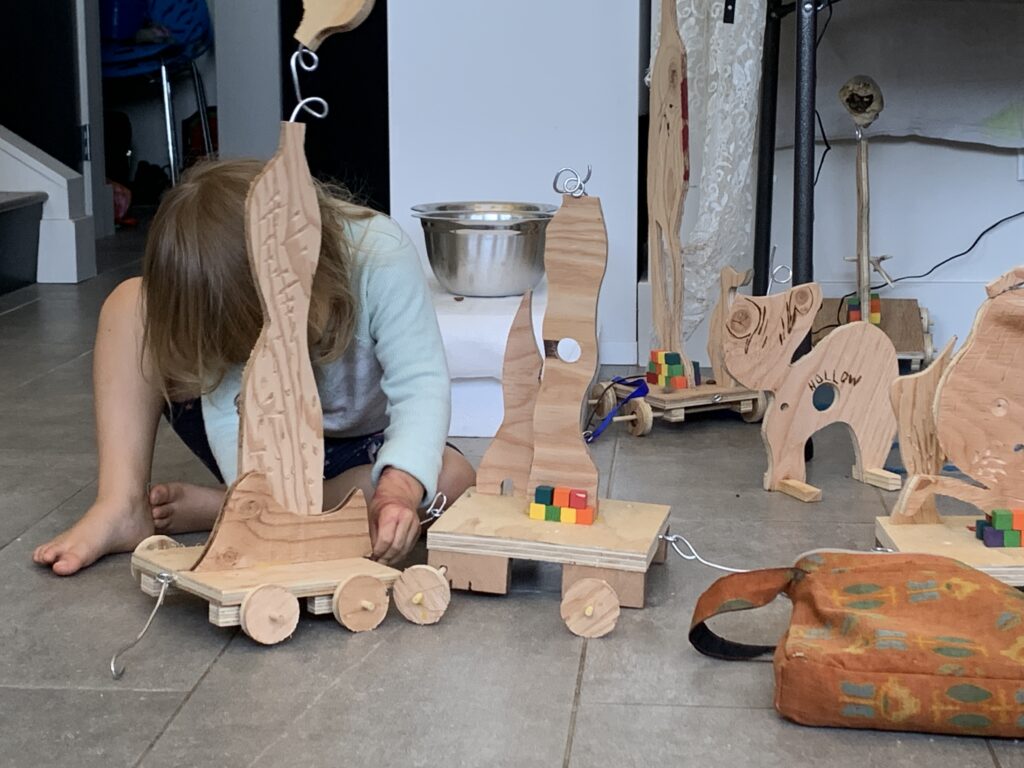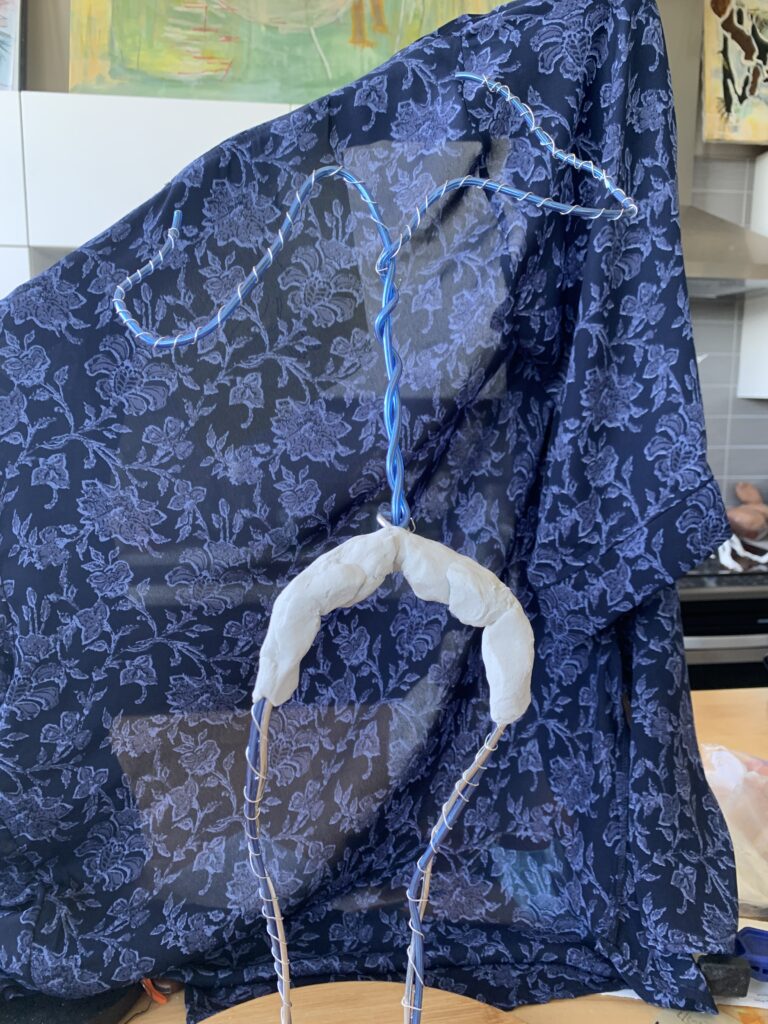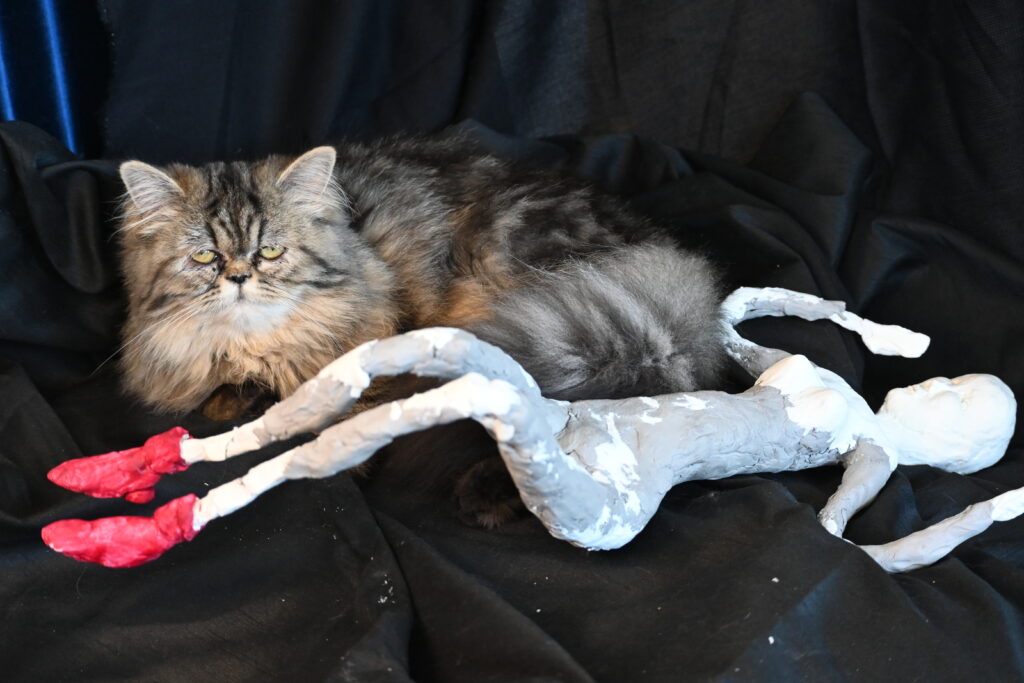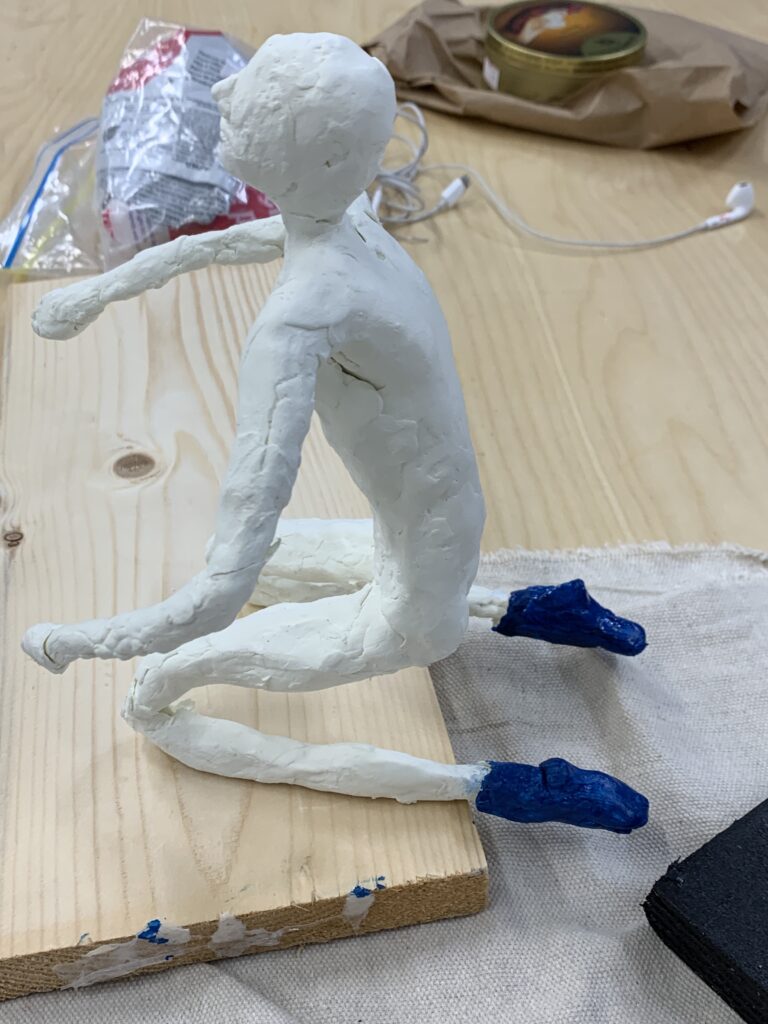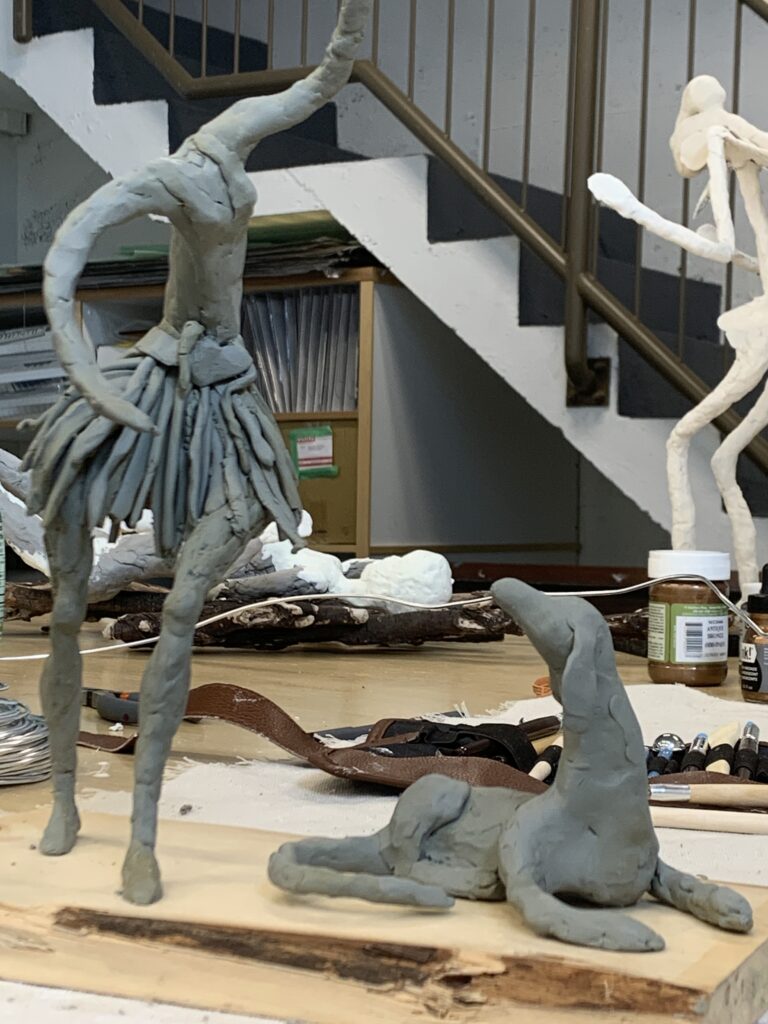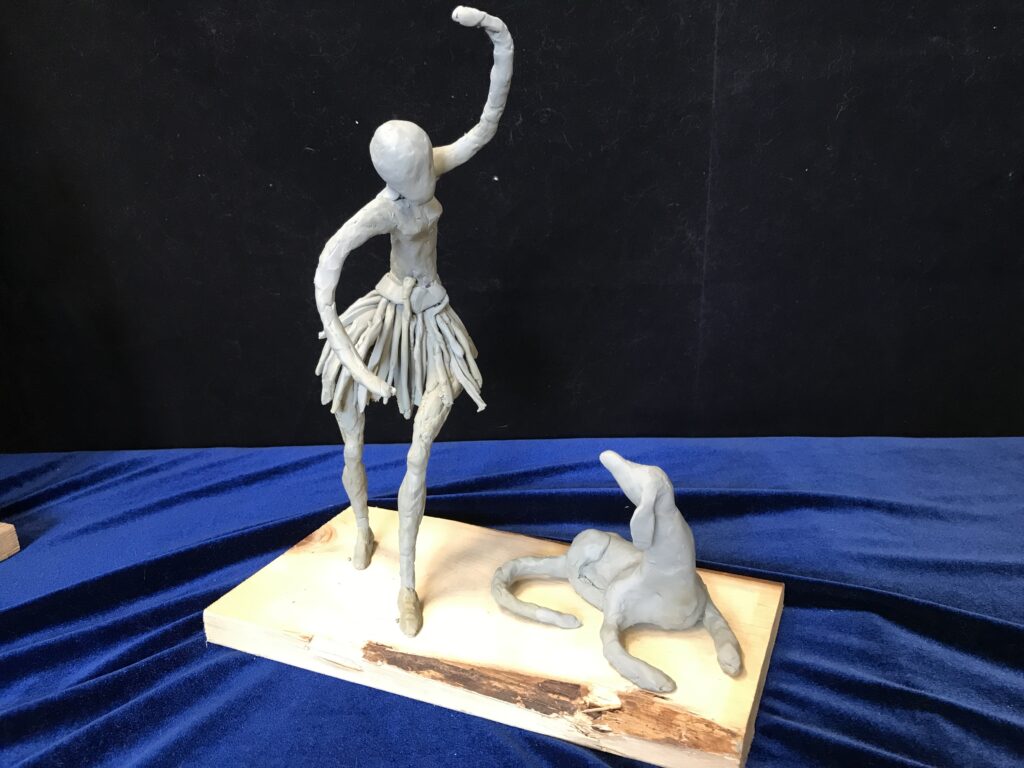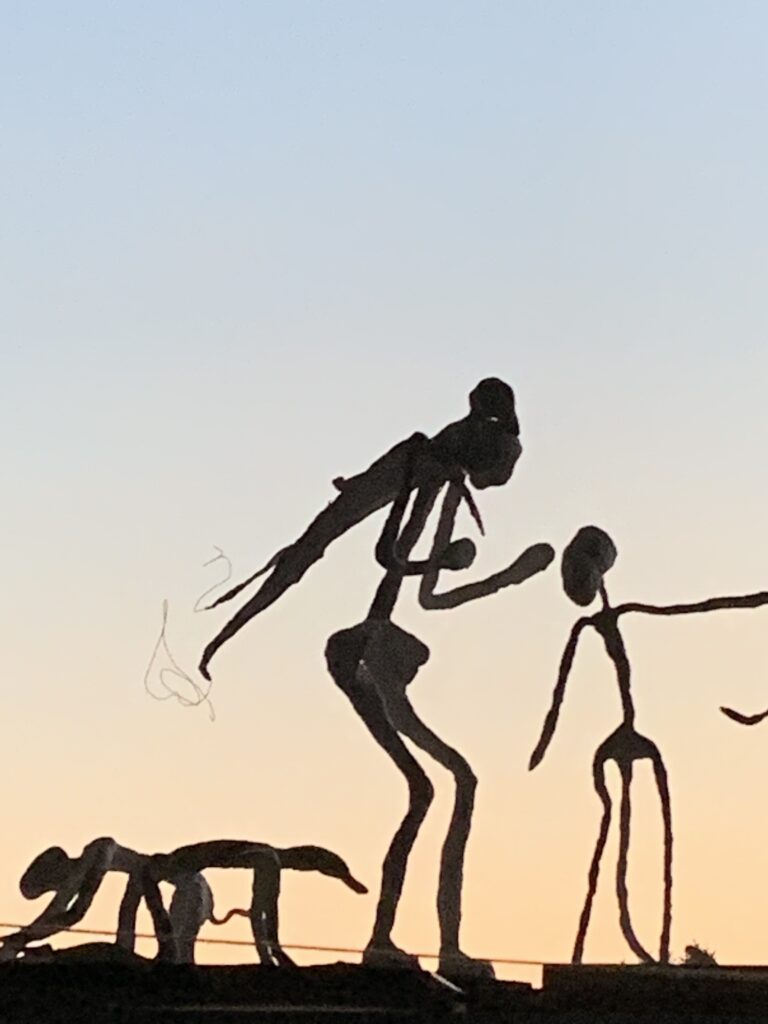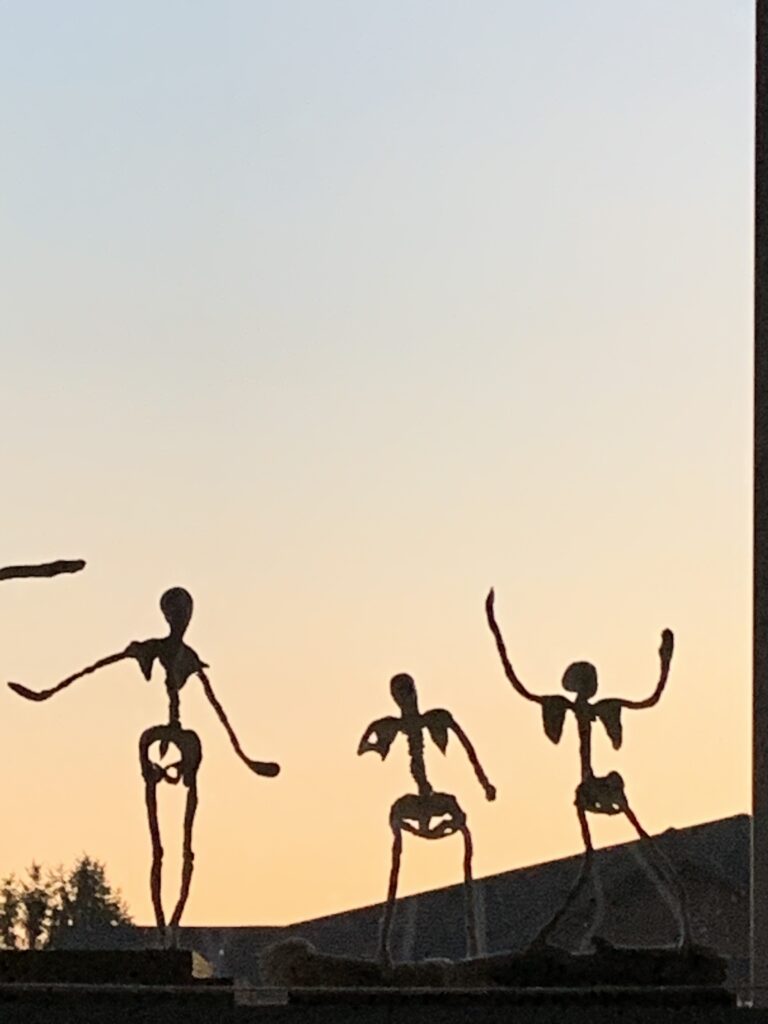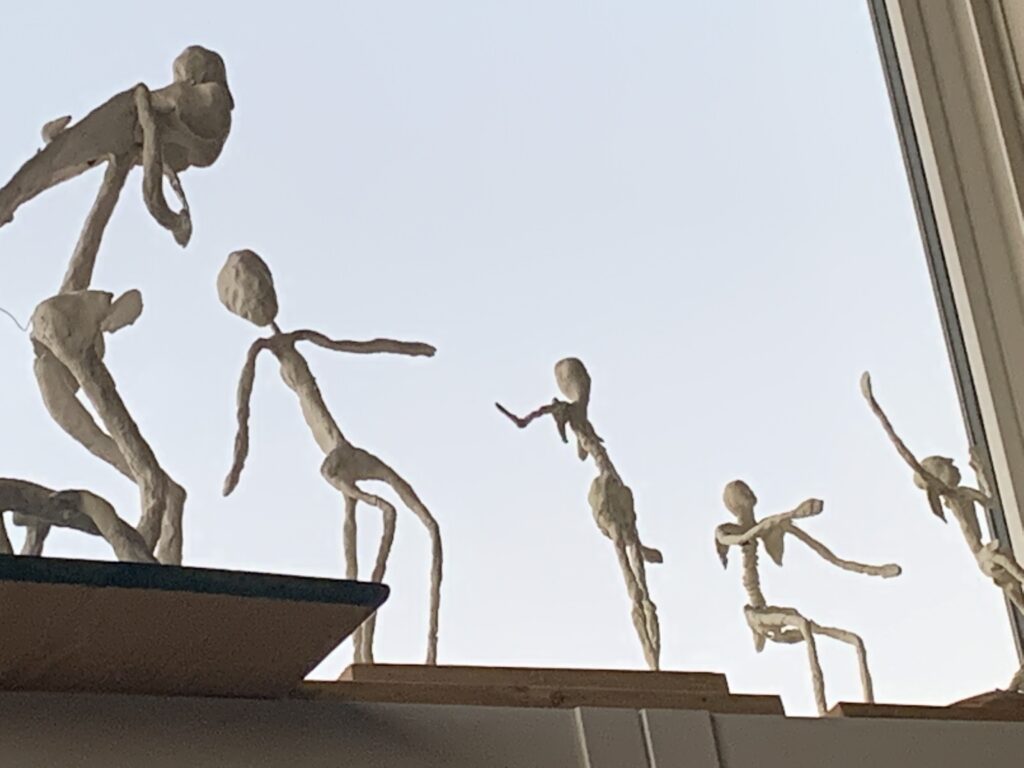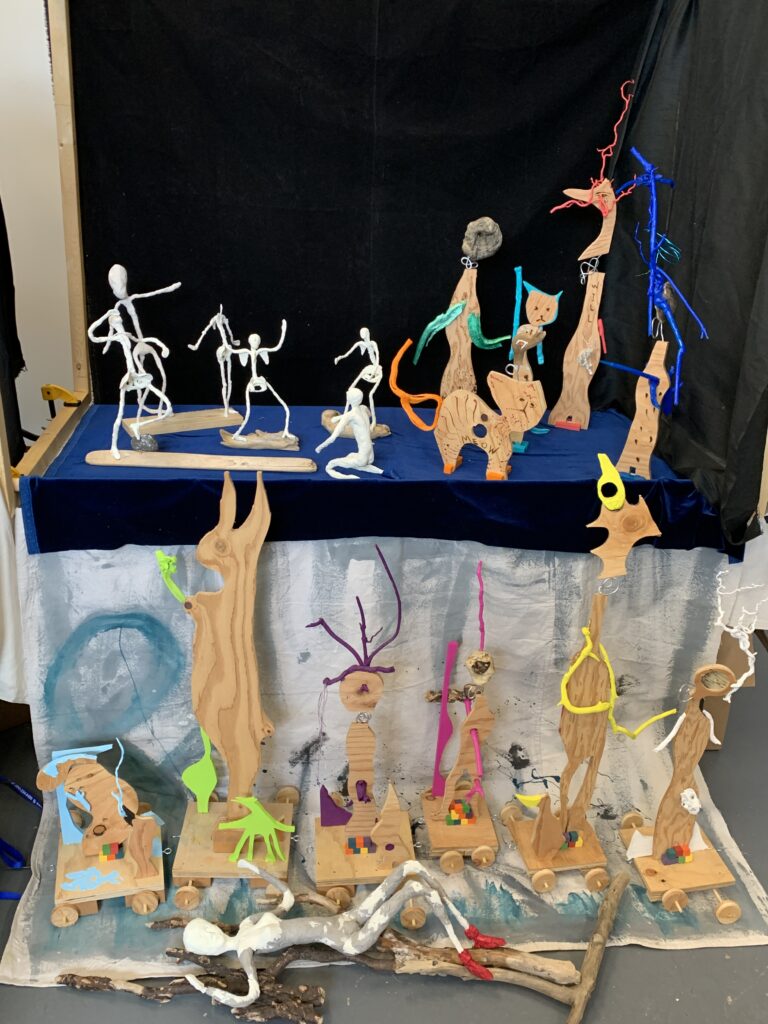 In August, I focused on trying to fill out the figures that I made. This meant that my armatures became a little more complex…well, I used more wire. I wanted to create larger figures, at least larger in terms of volume.
Here are some examples: